Competition in center still open for Twins
Hicks, Schafer, Rosario have time to stand out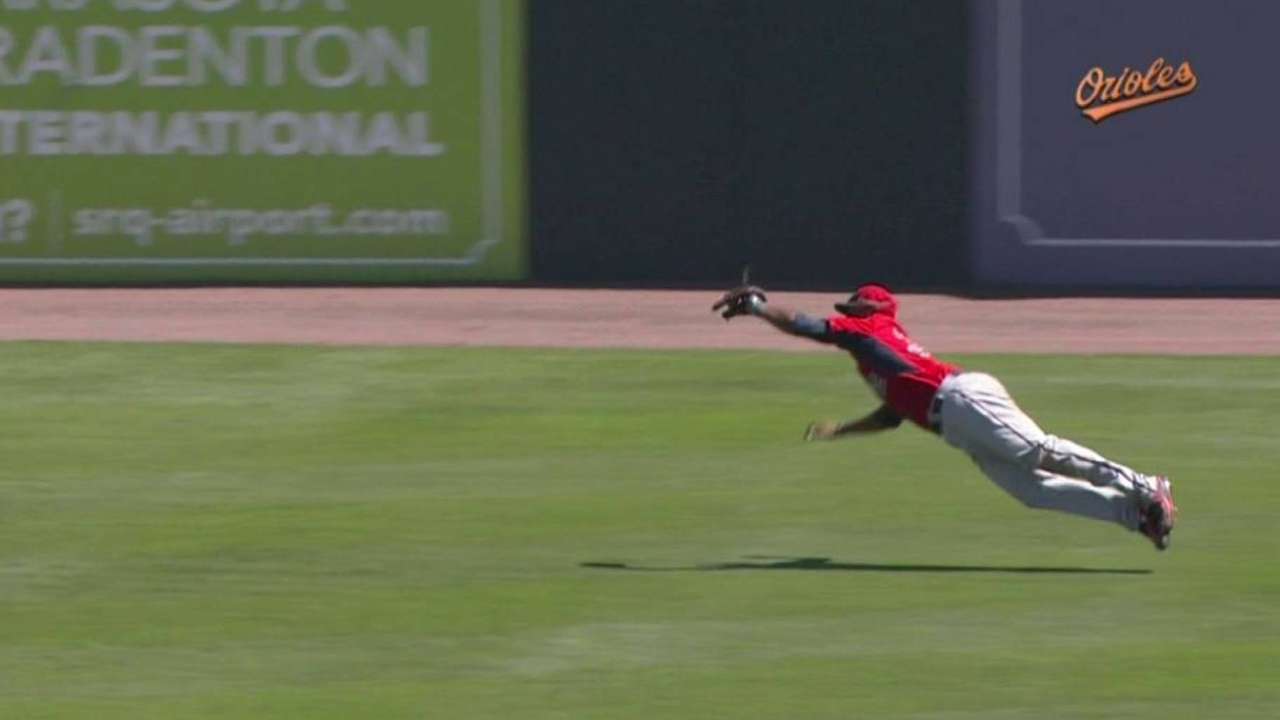 PORT CHARLOTTE, Fla. -- Twins manager Paul Molitor said the competition for the starting center field job remains open, but that he plans to meet with general manager Terry Ryan on Saturday to discuss the situation.
Molitor said it's essentially a four-way battle between Aaron Hicks, Jordan Schafer, Eddie Rosario and non-roster invitee Shane Robinson. Robinson, though, isn't on the 40-man roster so he's the biggest longshot of the four.
"I haven't made up my mind on how that's going to play," Molitor said. "Aaron, Schafer, Robinson and Eddie, they're all out there playing and have reason and motivation to play as long as they can. … But we don't have to make a decision yet. We still have a little time."
Hicks is still regarded as the favorite to win the job and has been the best offensively this spring, hitting .300/.400/.500 with two triples and two RBIs in eight games, but he was also benched early in the spring for forgetting how many outs there were while on first base. Rosario has also turned heads with a strong start to the spring, and made his fourth appearance of the spring in center field on Thursday.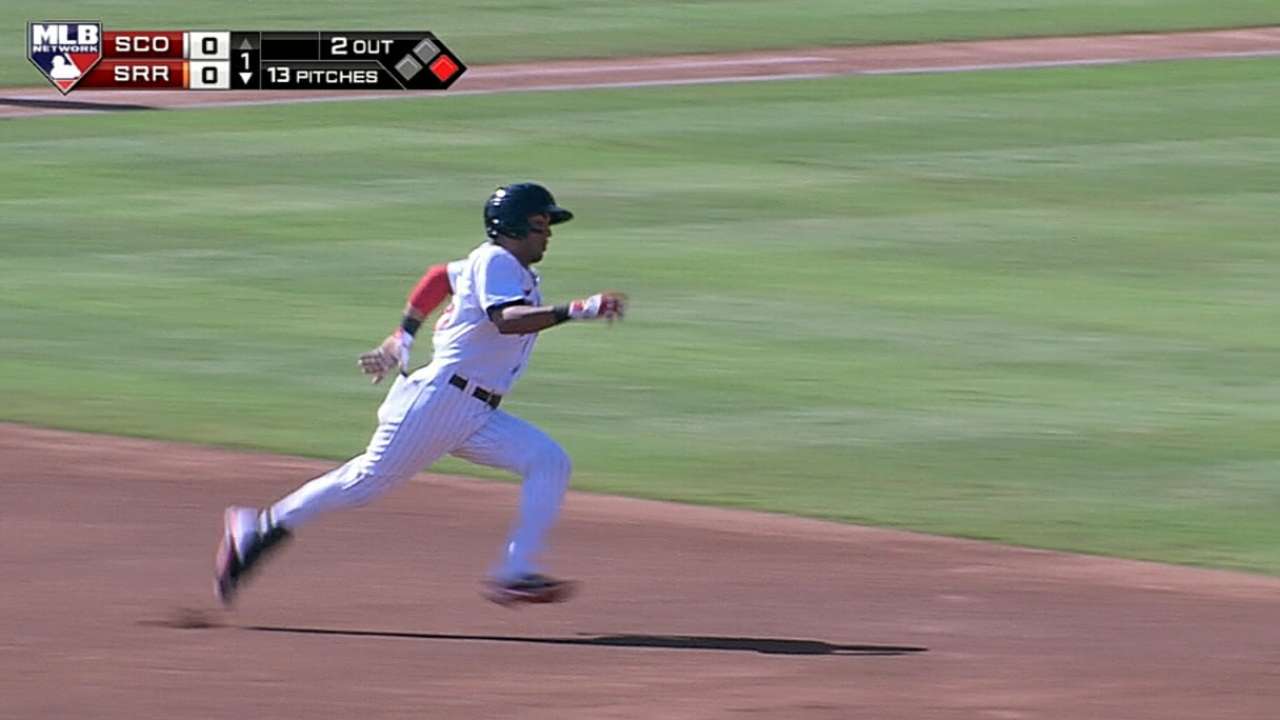 Rosario, unlike Schafer who could serve as a fourth outfielder, has to win the job to make the roster given his inexperience. The 23-year-old has yet to play above Double-A and struggled there last year after missing 50 games due to a suspension. He's not as solid defensively in center field as the other candidates because he profiles better in left field, but he did fare well offensively in the Arizona Fall League and it has carried it over into the spring.
"I think he's on a little bit of a mission to make an impression on myself and the staff," Molitor said. "Whether or not things work out for him the short term, he wants to be on our radar if nothing else. But he's been doing fine and getting a lot of playing time."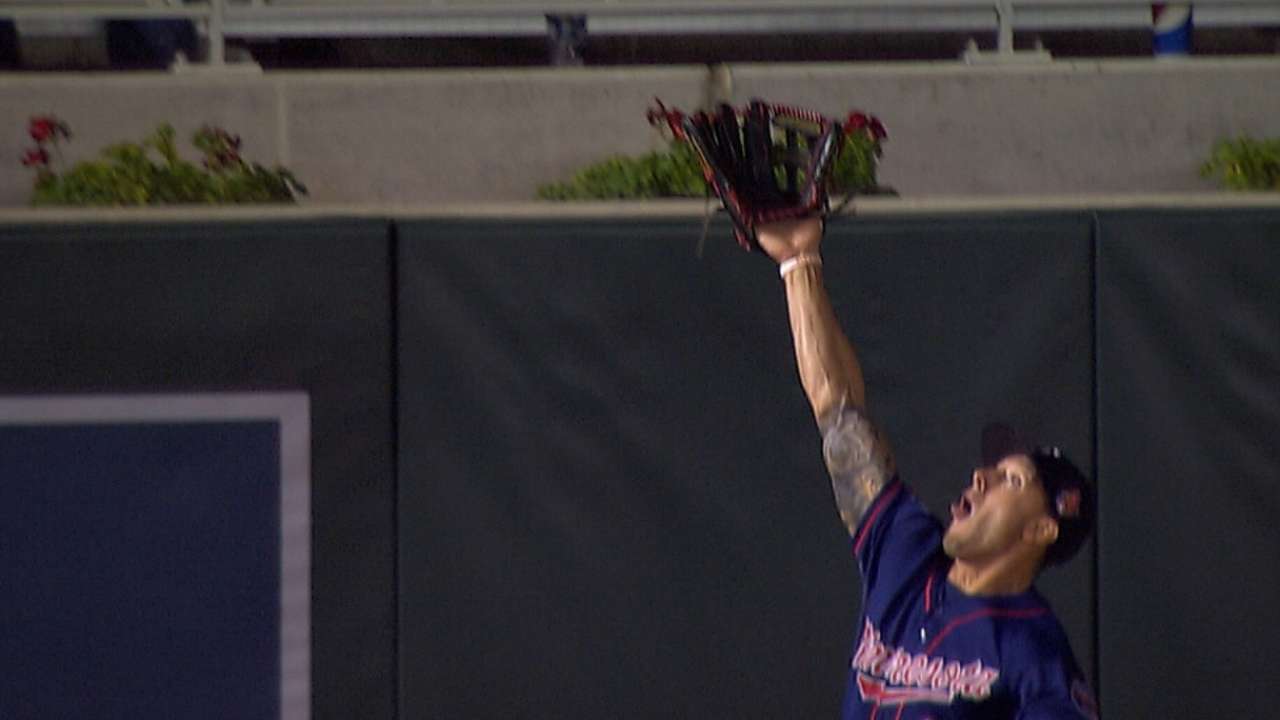 Molitor also said he believes Hicks, 25, needs to win the job to make the roster, as the Twins want him to play every day to continue his development.
"My opinion would be that he's young enough to where he probably should be playing on a regular basis somewhere," Molitor said. "But it's not in stone. There's not a lot of things in stone. I think for him to play on a regular basis would be important for him."
Rhett Bollinger is a reporter for MLB.com. Read his blog, Bollinger Beat, and follow him on Twitter @RhettBollinger. This story was not subject to the approval of Major League Baseball or its clubs.