Injuries, illness holding up Rays' rotation
Original Opening Day starter Cobb latest to deal with arm issues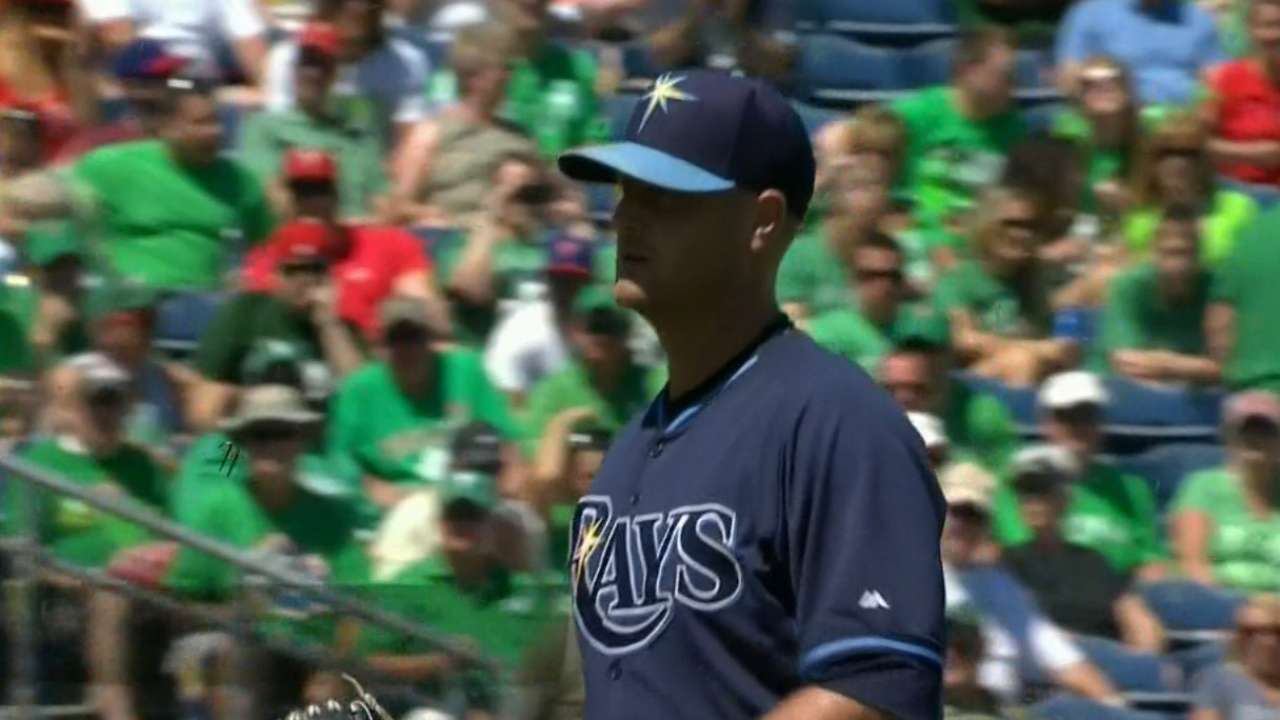 PORT CHARLOTTE, Fla. -- Based on the setbacks in the Rays' rotation, the team is faced with the prospect of finding the right three pitchers to fill out the depleted group while the regulars heal.
In a perfect world, the rotation would look like this: Alex Cobb, Matt Moore, Chris Archer, Drew Smyly and Jake Odorizzi.
Unfortunately for the Rays, Cobb (right-elbow tendinitis), Moore (recovering from Tommy John surgery), and Smyly (left-shoulder tendinitis) are all at various stages of recovery. And rotation hopeful Alex Colome (pneumonia) will need roughly a week to get back on the mound. That has left the team with the task of finding three starters from a group that includes Nathan Karns, Burch Smith, Matt Andriese, and Everett Teaford.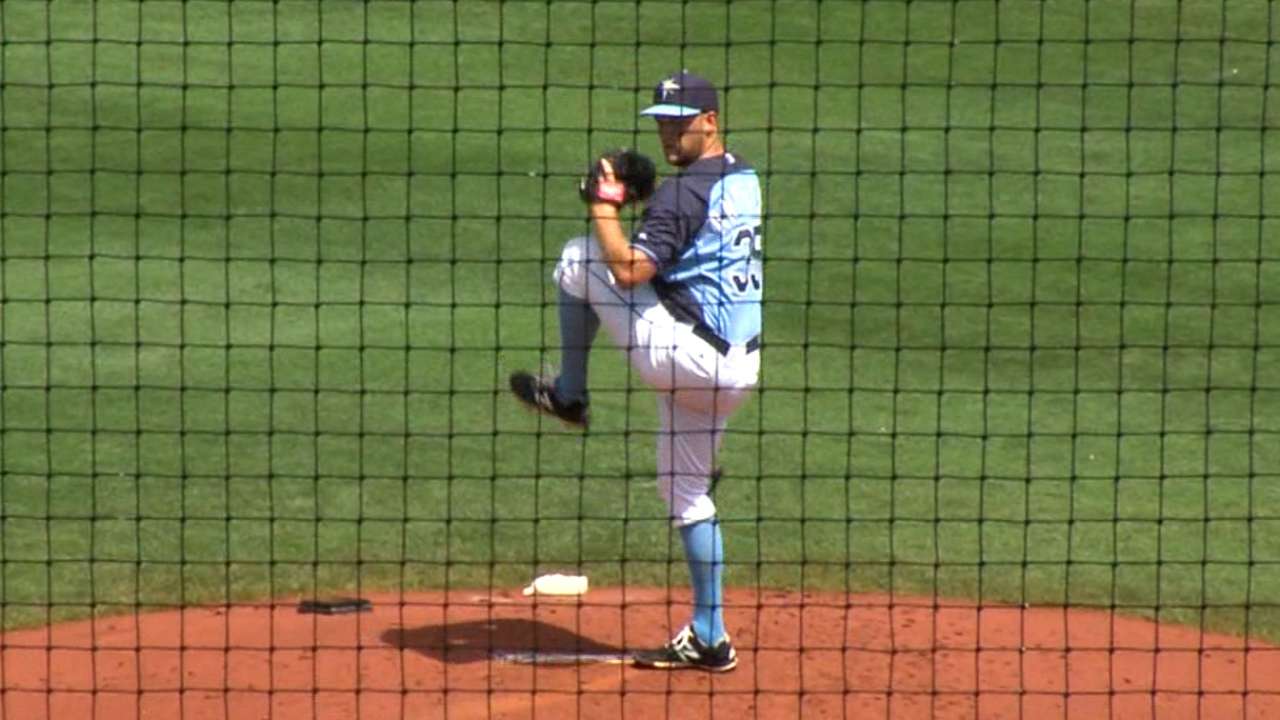 Normally, spring decisions are based on previous experience and the body of work that can be seen in a player's rearview mirror. However, one can throw that criteria out the window this spring.
"Yeah, I would say [the decisions will be made based on] everything now," Rays manager Kevin Cash said. "You look at previous track record, and then how the guy is performing [during Spring Training] and bouncing back [from injury]. Yeah, we have to factor in everything."
Cash allowed that the decision should go down to the end of Spring Training.
"Yeah, because we have to get a really good understanding of Drew, of Cobb, of Colome," Cash said. "I'm hopeful they'll be throwing by then and we can find out where they're at. So it will help us going into the season."
Save for Karns, most of the pitchers competing for spots were at best, longshots, heading into Spring Training. Cash noted that he won't have to spell out the situation to those pitchers who are now very much contenders.
"They're smart enough," Cash said. "They know the situation. Like I said yesterday, we had multiple guys competing for one spot. Now we have multiple guys competing for more than one spot, to start. The guys that are in this have been in camp before and they're very understanding about their specific situations and also the team's."
Smith cited an old cliche when he pointed out that injuries were a part of the game.
"You know they're going to happen every year," Smith said. "That's why there's 40 guys on the 40-man roster, to jump into situations."
Bill Chastain is a reporter for MLB.com This story was not subject to the approval of Major League Baseball or its clubs.