Redmond envisions Yelich as future batting champ
New seven-year pact expected to be officially announced on Sunday for Gold Glove-winning LF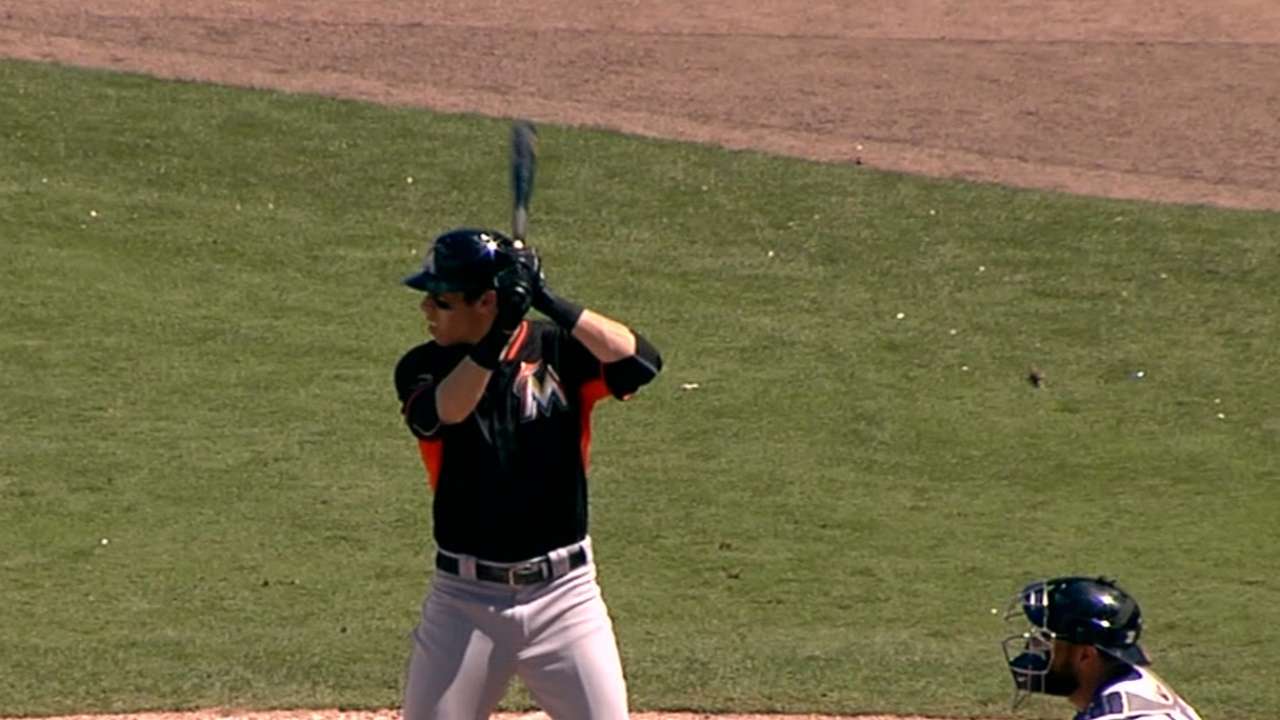 LAKE BUENA VISTA, Fla. -- Combine the sweet swing, the better-than-average speed and solid hitting approach, and the Marlins feel Christian Yelich has the makings to be a batting champion.
In the eyes of the organization, Yelich is a rising star, which is one reason it was eager to lock up the 23-year-old left fielder to a long-term deal. On Wednesday, the two sides reached an agreement on a seven-year, $49.570 million contract extension.
The club hasn't announced the signing, which is expected to become official on Sunday.
But manager Mike Redmond on Thursday spoke openly about what the future may hold for the 2014 National League Gold Glove-winning left fielder.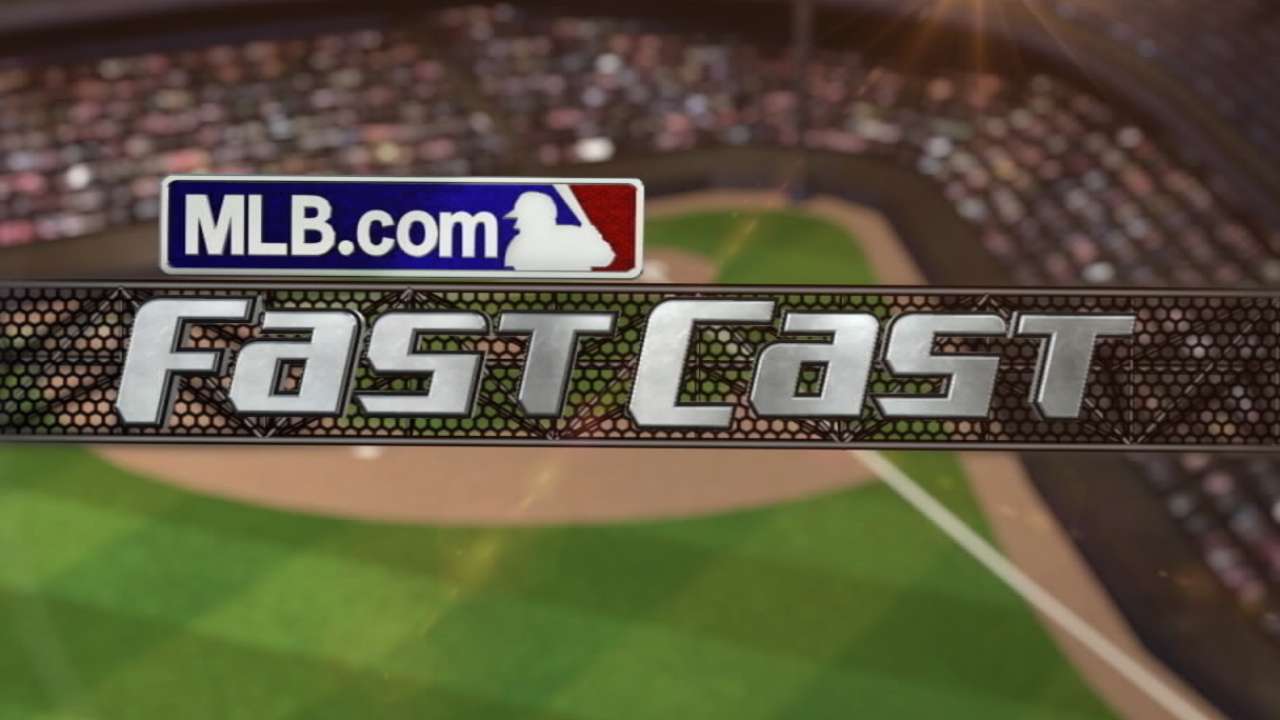 Could a batting title be on the horizon?
"That could be a possibility," Redmond said. "He definitely has the swing, the pitch selection, and makes the contact to be able to hit for a high average. I think his power is something that will get better and improve. This guy is still lean. He's still going to get stronger and bigger as he gets older."
Many of the qualities Yelich displays is what Redmond saw first hand from his former teammate, Minnesota's Joe Mauer, a previous batting champ.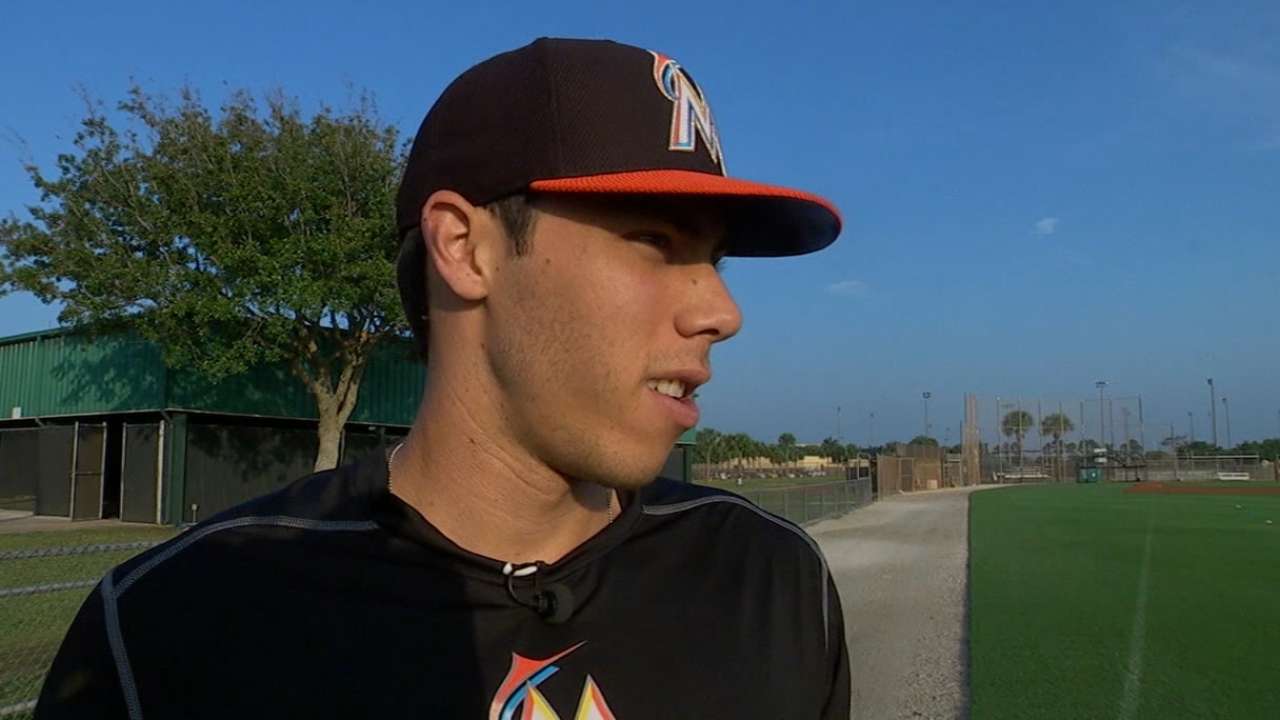 "He reminds me a lot of Joe Mauer in the way he takes pitches, and really is able to understand his zone remarkably well for such a young kid," Redmond said. "He never seems to be out on his front foot. He may strike out a few times, but he rarely looks bad on a strikeout. He may just get beat.
"But yes, he has the swing and approach to hit for a high average."
Yelich certainly hasn't disappointed in Spring Training, batting .364 with a .481 on-base percentage in 10 games.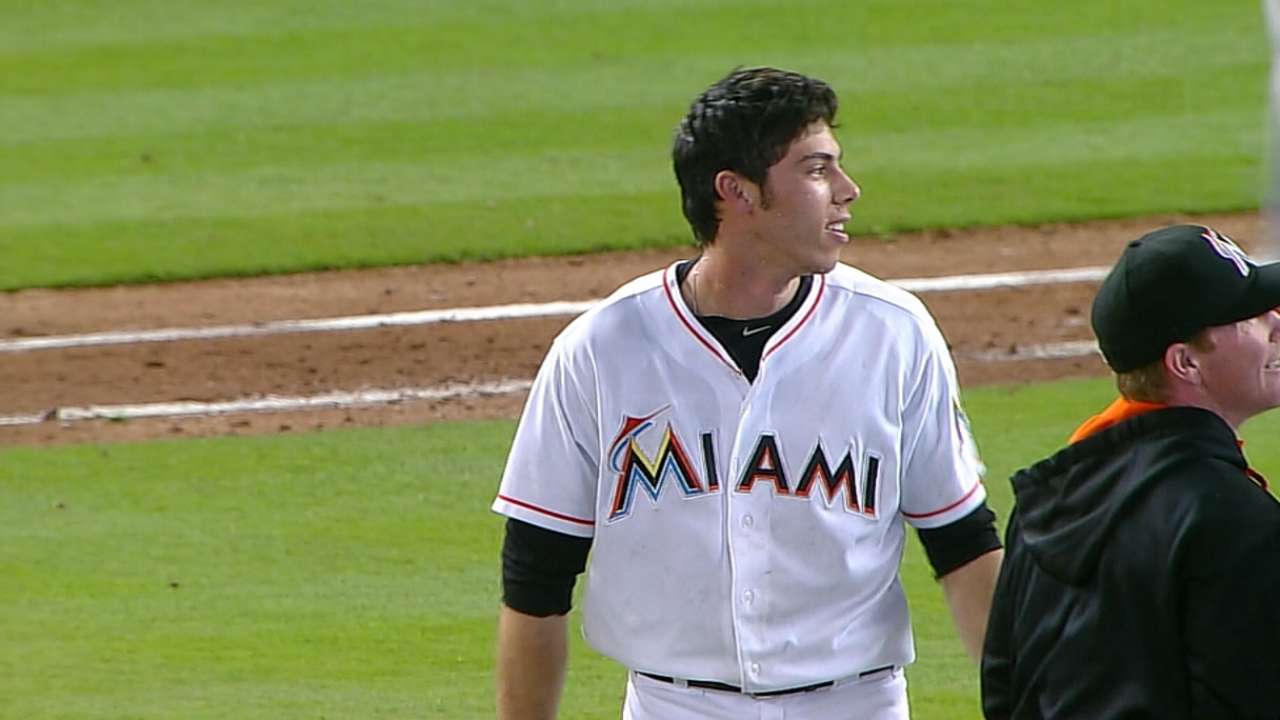 With Yelich's pending deal, Miami has locked up two-thirds of its outfield trio. Giancarlo Stanton, of course, signed his 13-year, $325 million contract in November.
Yelich showed his advanced hitting abilities in his first big league camp in 2013, when he batted .364 with a team-high five home runs and 14 RBIs. Age 21 at the time, Yelich made a case to break camp with the club, but he was promoted in July.
"We always talk about evaluating in Spring Training, and how hard it is," Redmond said. "He came in and was locked in, and hit home runs, and was driving balls. You could tell that this guy was just different. It was just a matter of when that day was going to come when he'd get his opportunity. It did and he took advantage of it."
Joe Frisaro is a reporter for MLB.com. He writes a blog, called The Fish Pond. Follow him on Twitter @JoeFrisaro. This story was not subject to the approval of Major League Baseball or its clubs.