McHugh's strong outing spoiled by two homers
Righty gives up solo shots; Villar drives in run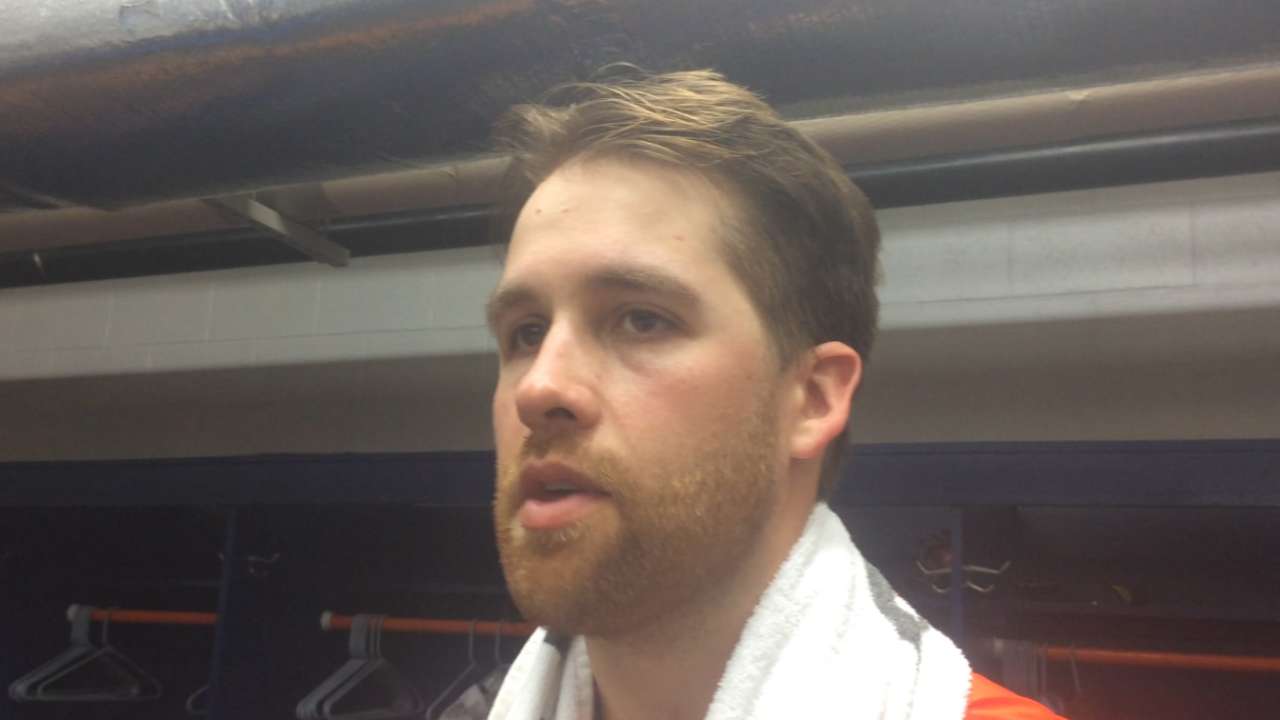 PORT ST. LUCIE, Fla. -- Solo home runs by Michael Cuddyer and Curtis Granderson kick-started a Mets split squad to a 3-1 Grapefruit League win over the Astros on Thursday at Tradition Field.
Five Mets pitchers, including Dillon Gee, limited Houston to four hits. Gee, making his first start since being moved back into the rotation following the season-ending ulnar collateral ligament injury to Zack Wheeler, pitched 3 2/3 scoreless innings.
"There wasn't a lot of action," said Astros manager A.J. Hinch. "It was a pretty quiet day for us offensively. A couple hard-hit balls, but not our best day. It's only March 19."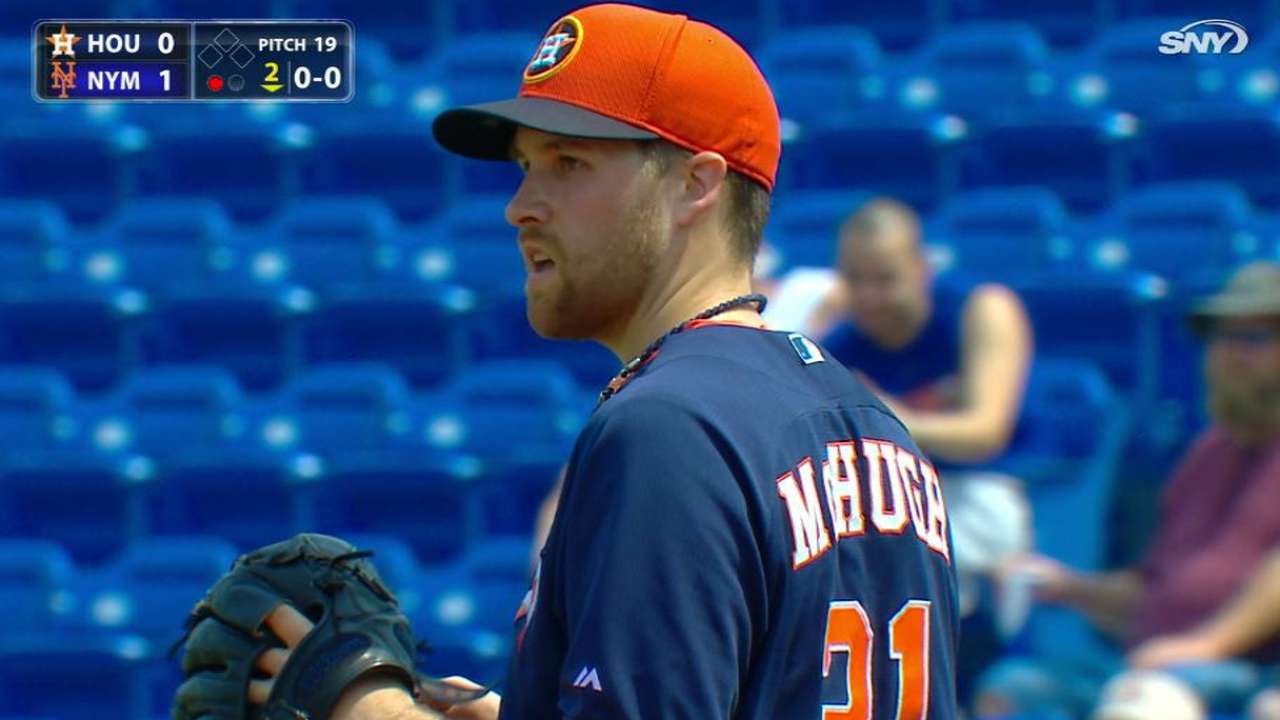 Cuddyer, the Mets' prime offseason free-agent acquisition, opened the scoring with a two-out homer off Astros starter Collin McHugh in the bottom of the first. That gave Cuddyer three home runs in his first 22 spring at-bats.
"You don't focus on results [early in Spring Training], but any time you step on the field, you're competing and you want to do well and you want to have success," Cuddyer said. "So, yeah, it feels good to get the barrel on a couple balls and hit them well."
McHugh then retired seven straight before Granderson sent his second homer of the spring down the left-field line.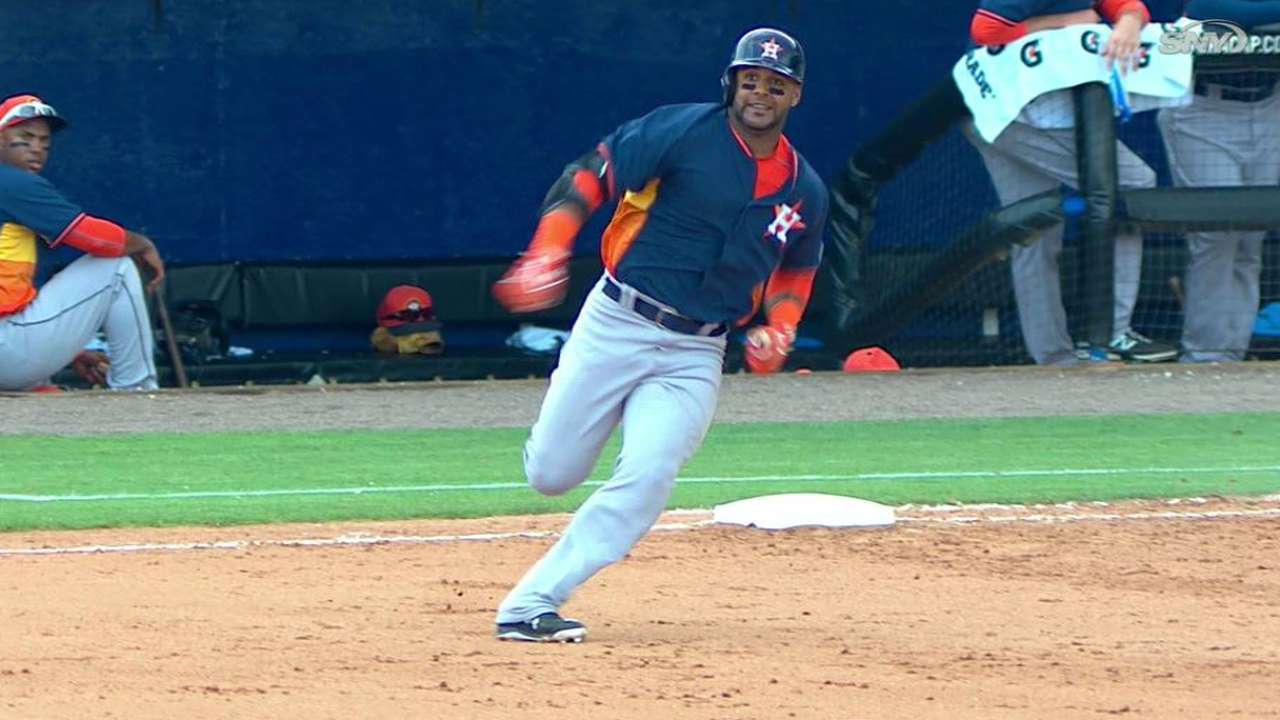 "He was good," Hinch said of McHugh. "Couple pitches they hit out of the park, but really his only two pitches that weren't really good. I thought he looked like he used all his pitches. He looked like he felt fine. We got him through four innings, which was the goal. So, all in all, a good day."
After Jose Altuve doubled into the left-center-field gap to open the game, Gee got Marwin Gonzalez to pop up a bunt to him, and he doubled off Altuve. Gee didn't give up another hit until Jed Lowrie singled with two outs in the fourth. At that point, he came out of the game after throwing 47 pitches.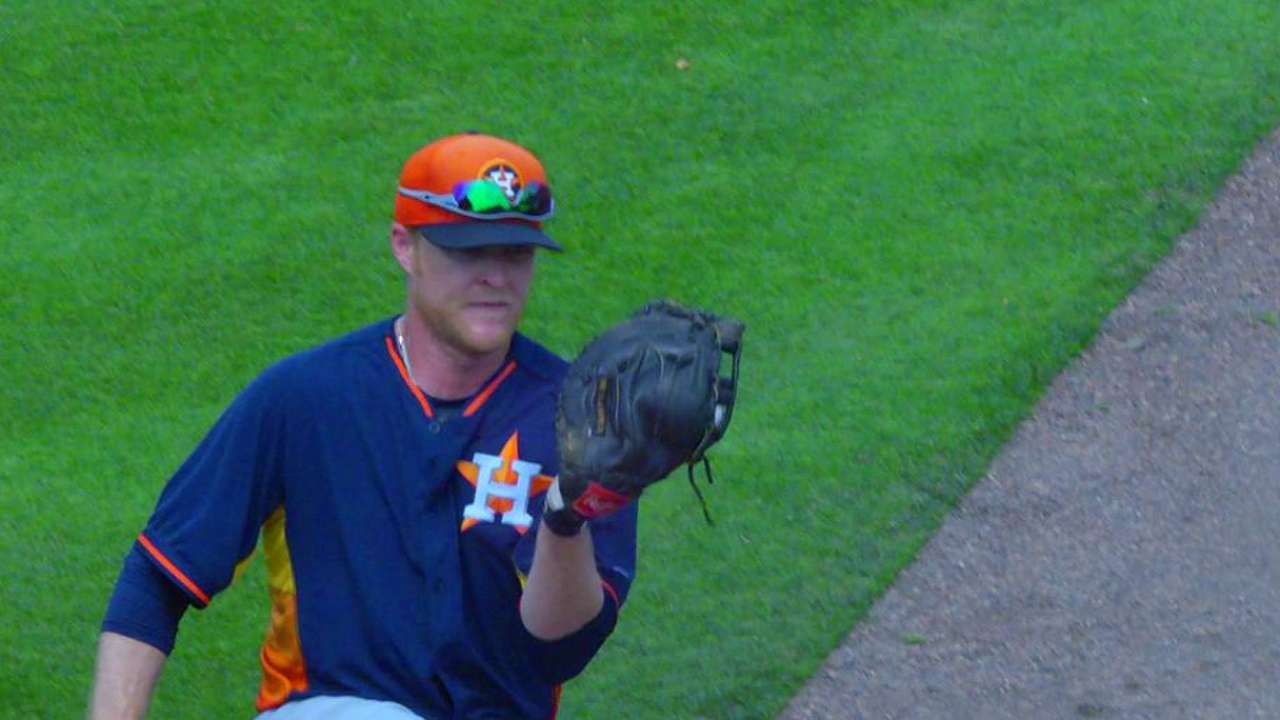 Rafael Montero started the fifth and retired the first six batters he faced before doubles by Luis Valbuena and Jonathan Villar got Houston on the board in the top of the seventh. Montero ended up working 3 2/3 innings, striking out two.
Up next: Right-hander Samuel Deduno, vying for the final spot in the rotation, makes his first start of the Grapefruit League season on Friday when the Astros host the Nationals and righty Max Scherzer at 12:05 p.m. CT, broadcast live on MLB.TV and Gameday Audio at Osceola County Stadium in Kissimmee, Fla.
Deduno is 1-0 with a 1.13 ERA in three Spring Training appearances, allowing just one run on eight hits over eight innings with eight strikeouts and one walk. After being claimed off waivers in August, the 31-year-old went 0-1 with a 3.12 ERA in five games (one start) with the Astros to close out the 2014 season.
Paul Hagen is a reporter for MLB.com. This story was not subject to the approval of Major League Baseball or its clubs.