Foltynewicz stops pressing, gets 'confidence booster'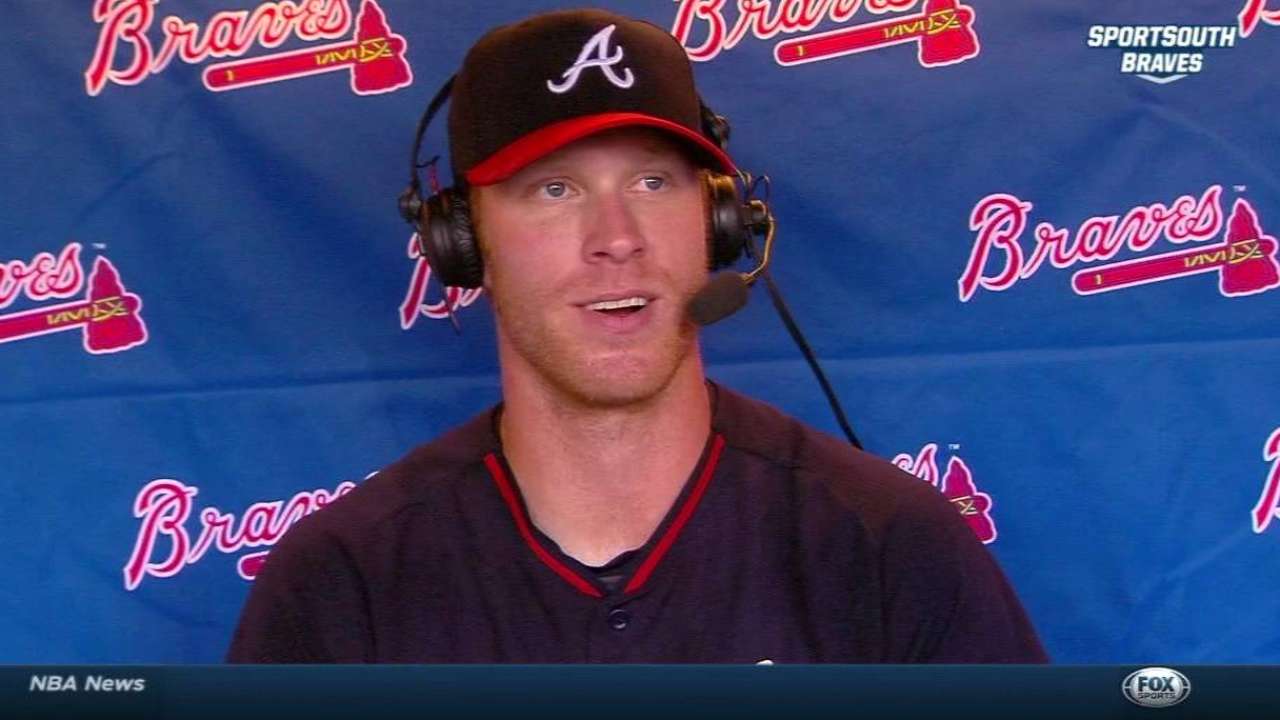 LAKE BUENA VISTA, Fla. -- Having already created the assumption that he would be best off beginning the season with Triple-A Gwinnett, Mike Foltynewicz took the mound at Champion Stadium on Wednesday night and pitched like a young man determined to prove he is ready for the Major League level.
With some uncertainty surrounding how they might fill the final two spots in their rotation, the Braves got exactly what they wanted from Foltynewicz, who appeared quite poised as he displayed much better command over the 2 2/3 innings he completed against a Yankees lineup that included Brett Gardner, Chase Headley, Brian McCann and Mark Teixeira.
"You can't use 'it's too early' anymore," Foltynewicz said. "You're getting down to where decisions are made. You really need to start opening some eyes or things are not going to fall the way [you want]. I'm really glad I came out and had this start. Now, I've just got to go out and do the same in my next starts."
Foltynewicz created some doubts when he surrendered seven hits and issued four walks over 2 1/3 innings in his first two starts of the Grapefruit League season. After retiring just two of the seven Cardinals batters he faced last week, the 23-year-old heralded prospect admitted he was pressing and trying too hard to impress the Braves, who acquired him from the Astros in the January trade that sent Evan Gattis to Houston.
Aided by a mechanical adjustment that slowed down his delivery, as well as Jason Grilli's advice to not worry about what he can't control, Foltynewicz showed the Yankees why he is considered Atlanta's top pitching prospect. In the process of striking out Headley and Teixeira during a scoreless first inning, he located a fastball that touched 98 mph and he showed great confidence as he commanded both his curveball and changeup.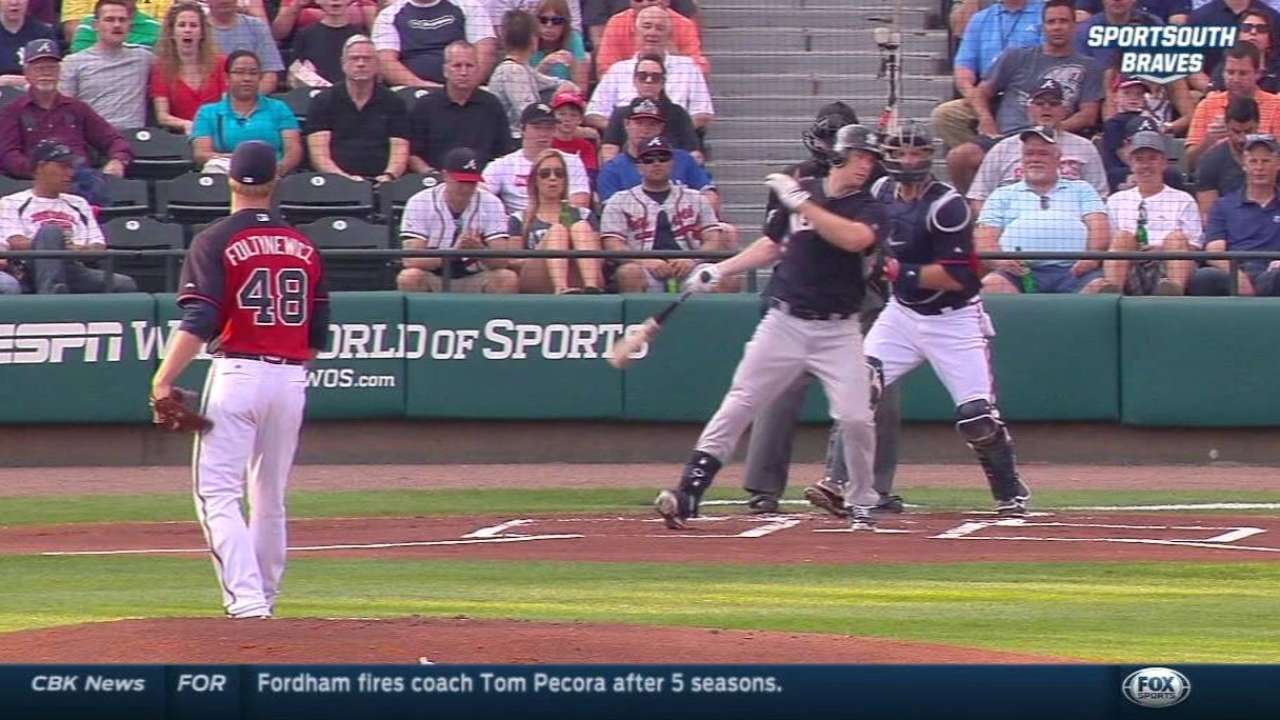 "I thought to myself, 'Holy cow, I got out of the first inning,'" Foltynewicz playfully said in reference to last week's start against the Cardinals. "All joking aside, it really is a confidence booster. Those last two outings were tough for me, and we're getting to that time when decisions are being made. This is really going to put my confidence at the next level going into the next start."
Foltynewicz worked a perfect second inning and notched two more strikeouts before exiting after Headley's two-out single in the third gave the Yankees a 1-0 lead. During his final three spring starts, the young hurler will have a chance to increase his pitch count and more importantly attempt to prove he belongs in Atlanta's rotation.
"His pitches were really electric," Braves manager Fredi Gonzalez said. "He had a good fastball and command. His curveball was knee-buckling. He was good. I can't wait to run him back out there again."
Mark Bowman is a reporter for MLB.com. This story was not subject to the approval of Major League Baseball or its clubs.