Seager among six Dodgers sent to Minors camp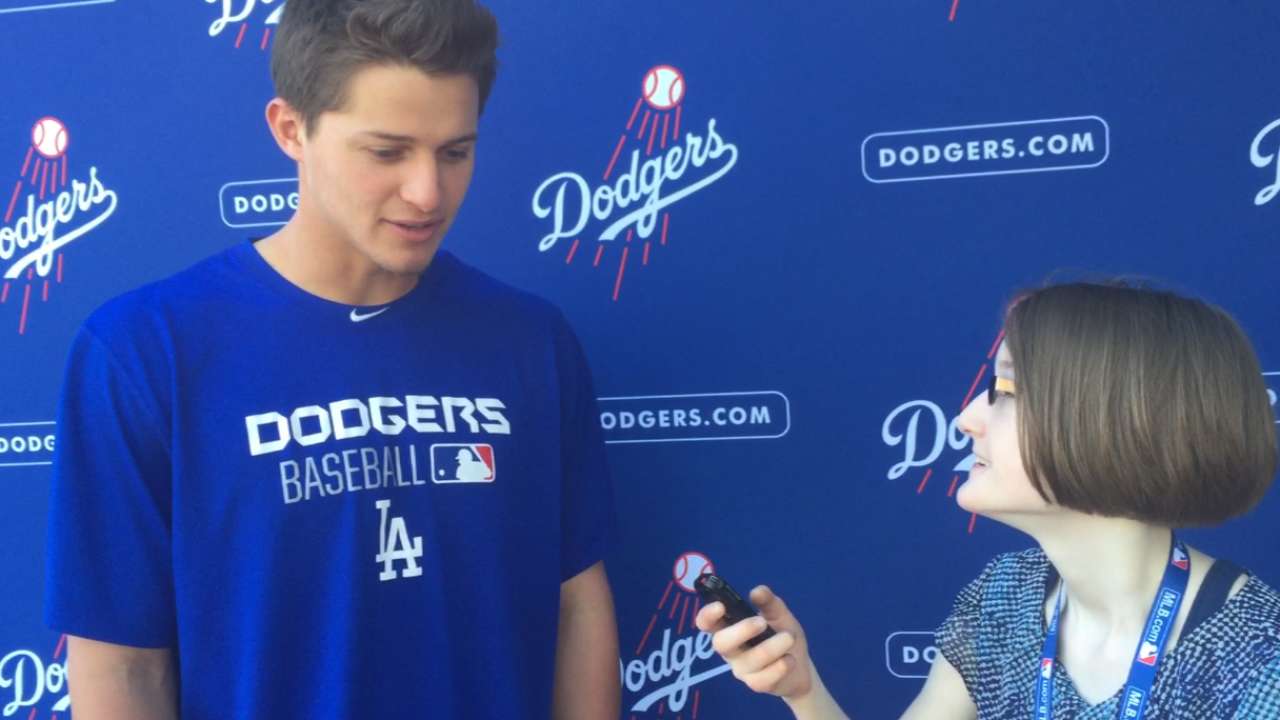 GLENDALE, Ariz. -- The Dodgers assigned six more players to Minor League camp, including top shortstop prospect Corey Seager.
In addition to Seager, outfielder Scott Schebler was optioned, while infielder Buck Britton, utilityman Darnell Sweeney and catchers Shawn Zarraga and Chris O'Brien were assigned to Minor League camp.
Ken Gurnick is a reporter for MLB.com. This story was not subject to the approval of Major League Baseball or its clubs.