Hale discusses state of the D-backs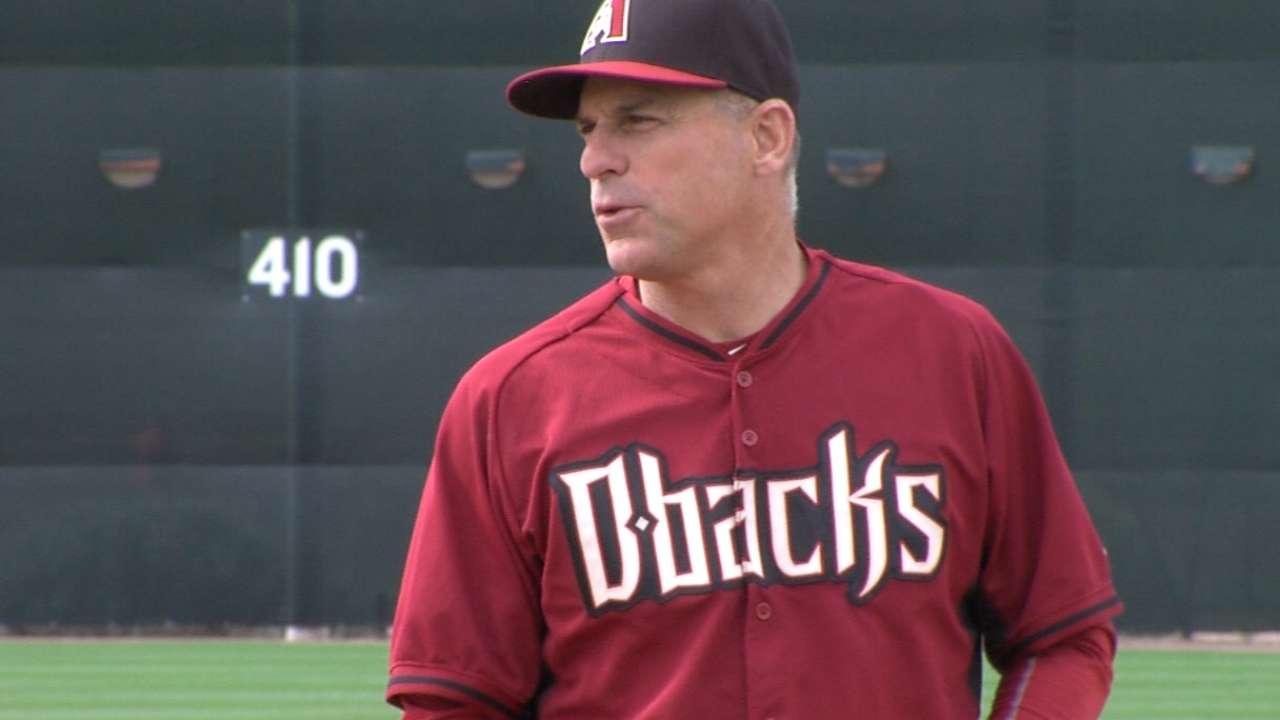 SCOTTSDALE, Ariz. -- Opening Day is a little more than two weeks away, and there is still much left to be decided when it comes to the D-backs' roster.
First-year manager Chip Hale sat down recently with MLB.com to assess how Spring Training has gone so far and what still needs to be done before the April 6 opener with the Giants.
MLB.com: What have you been most pleased with this spring?
Hale: I've been most pleased with the effort from everybody -- coaches, Minor League staff and the players. Anything we've asked of anybody, they've done. They've followed directions and busted their tails.
MLB.com: Has anyone in particular stood out for you? I know it's hard to pick one, but is there anyone who you knew was good coming in but has really excelled?
Hale: Probably Brandon Drury. I think Brandon is exciting and we knew he was a talent, but I didn't know he could compete with the pitchers he has competed with at this level. He has impressed us all.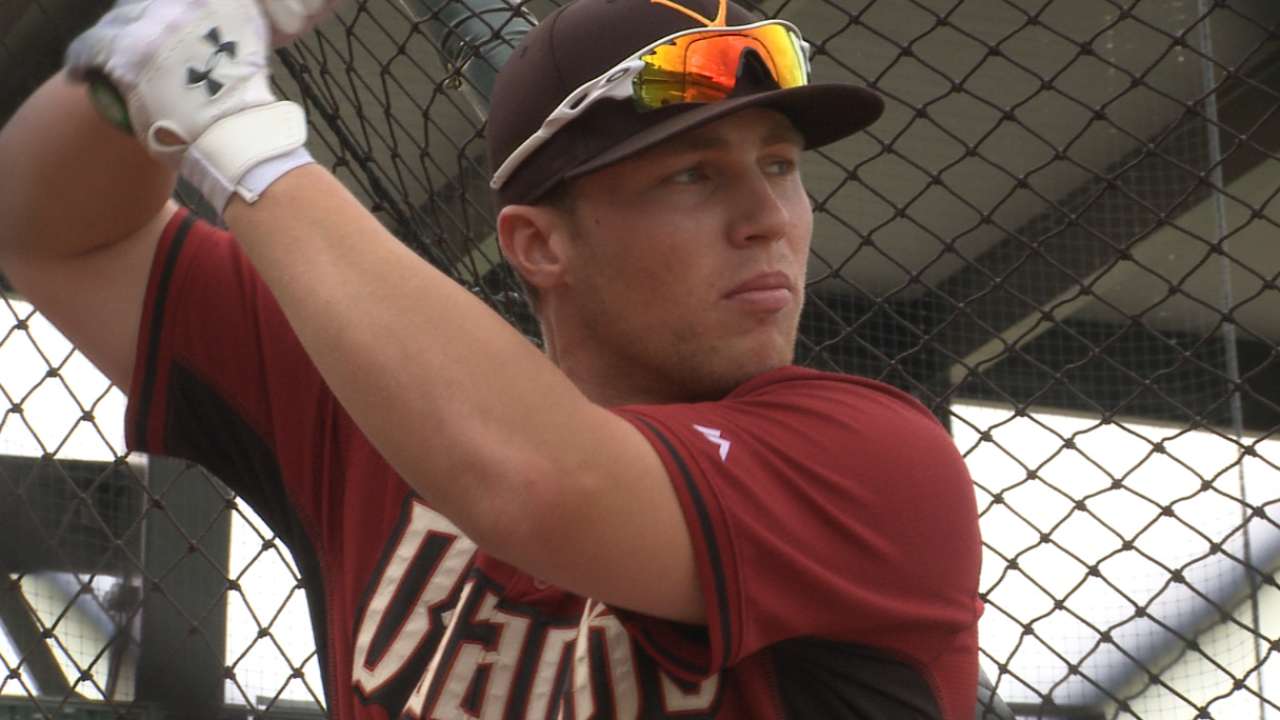 MLB.com: You still have a lot to be decided in the final couple weeks of camp, don't you?
Hale: We have a lot of questions to answer. We still have to pick the five starters. I think we're getting closer there. In that competition, if it's even or closer, we're probably going to go with the guy that has more experience and let our younger guys get more experience in the Minor Leagues. So for a younger guy to jump over a veteran, he's going to have to really outdo them. For me it's an even race right now with everybody.
MLB.com: What about on the position player side?
Hale: I think the toughest thing is what we're going to do with Yasmany Tomas. Will he be at third or in the outfield? And then even there, we have so many good outfielders. I think that's one of our issues. [Jake] Lamb has played well. He hasn't played great where we can just say, 'Yas, we don't need you.' We've got Drury, too, who is waiting in the wings. We've got [David] Peralta, [Ender] Inciarte, [Mark] Trumbo, [A.J.] Pollock in the outfield. I think it's a tough decision, and it could be one where he ends up doing both. It could be something where it's a mixture there if he makes the team.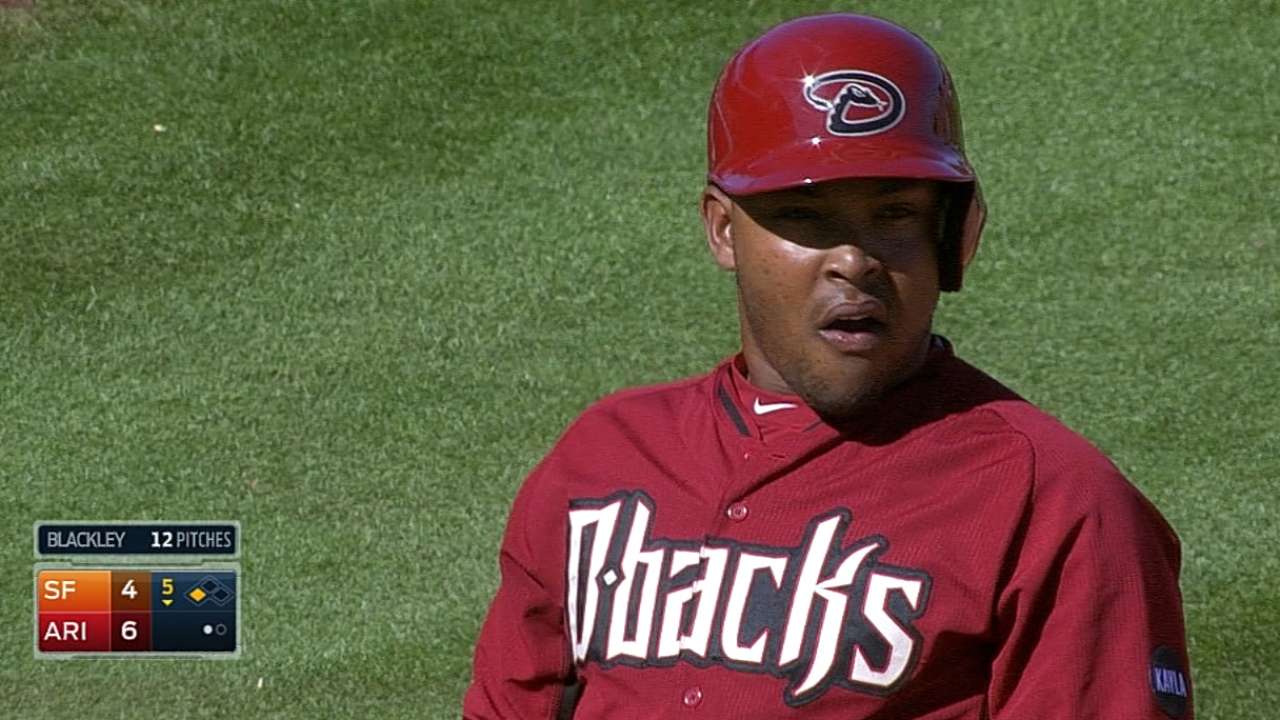 MLB.com: What do you think the strength of this team will be?
Hale: I think the everyday lineup, for me, is as good as anybody in the league, especially in our division. I really like the everyday lineup that we're going to put together. Let's say a guy like Inciarte doesn't start. He could be a starter on most teams in center, left or right. So I do think that's our strength.
MLB.com: How do you think the rotation will shape up?
Hale: I think the starting staff is really the most interesting question, because it could be one starting staff on Day 1, and it could be a really different staff by the last month of the season, because we have guys who are waiting in the wings that have really good stuff. We're hoping the guys that we start with will grow into what they can be. There's a lot of potential with our starting group, and there's a lot of potential with our young group. There's still 12 or 13 guys fighting for five spots. Once those five are filled, those other guys at some point might end up being those five.
Steve Gilbert is a reporter for MLB.com. Read his blog, Inside the D-backs, and follow him on Twitter @SteveGilbertMLB. This story was not subject to the approval of Major League Baseball or its clubs.