Lind feels good after testing balky back at first base
Brewers slugger eyes another four innings in field Thursday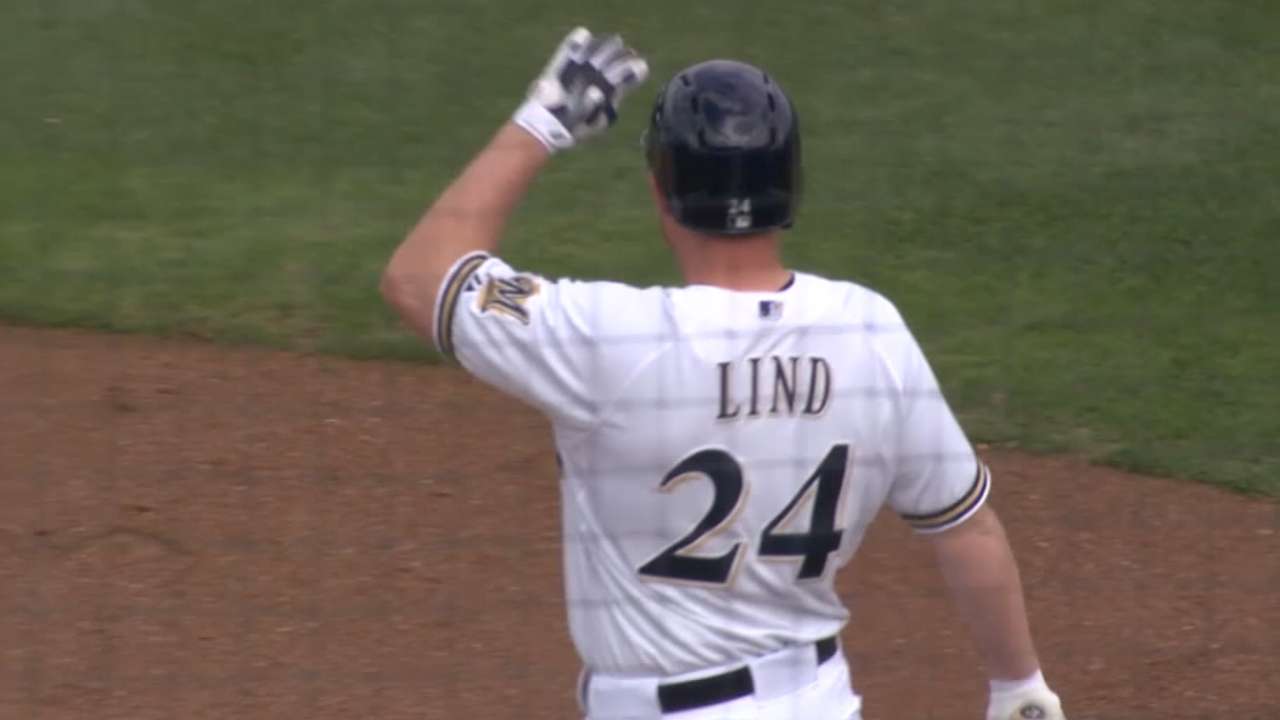 SURPRISE, Ariz. -- Adam Lind cannot be sure how long his balky back will hold out, but after playing his first Cactus League innings on Wednesday, he knew it felt well enough to schedule a similar exercise 24 hours later.
In his defensive debut for the Brewers, Lind played three innings at first base against the Royals and went 1-for-2 at the plate, singling and scoring from first on a first-inning double. Assuming no overnight setbacks, he hopes to play at least four innings on Thursday against the Giants.
"I played as hard as I could," Lind said.
His time off has not impacted his hitting eye. Lind is 5-for-10 so far this spring, including previous at-bats as the designated hitter.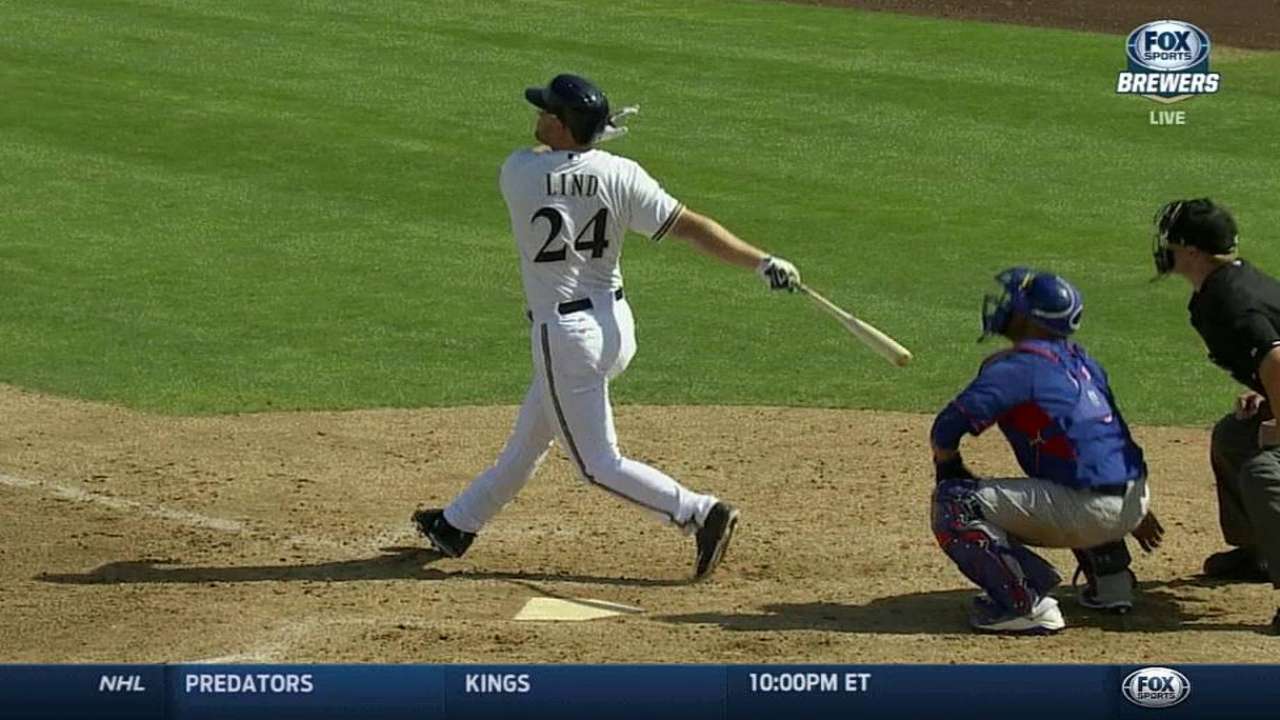 The Brewers were aware of Lind's history of back troubles when they traded for him in November, and also figured that the long days of Spring Training workouts and games would present a stiff test. Lind has managed off-and-on stiffness and lock-ups since 2011.
He was originally hurt lunging for an off-target throw.
"I felt two pops and was crooked," Lind said. "My belly button was over here [toward his hip] and I lost about seven weeks on that season. It's just been a cycle of different types of rehab and different methods of trying to recover. Usually one technique will work for about a year and then we have to go find something else that will keep me ahead of the cycle."
At the moment, he's in a good place.
"The thing about it is it just pops up," Lind said. "You never know. It can happen closing a toilet seat or shaving or anything where I bend over. That's the problem."
Adam McCalvy is a reporter for MLB.com. Read his blog, Brew Beat, and follow him on Twitter at @AdamMcCalvy. This story was not subject to the approval of Major League Baseball or its clubs.