Yankees' fifth-starter race begins in earnest
Competition heating up as Rogers, Warren slated to pitch the next two days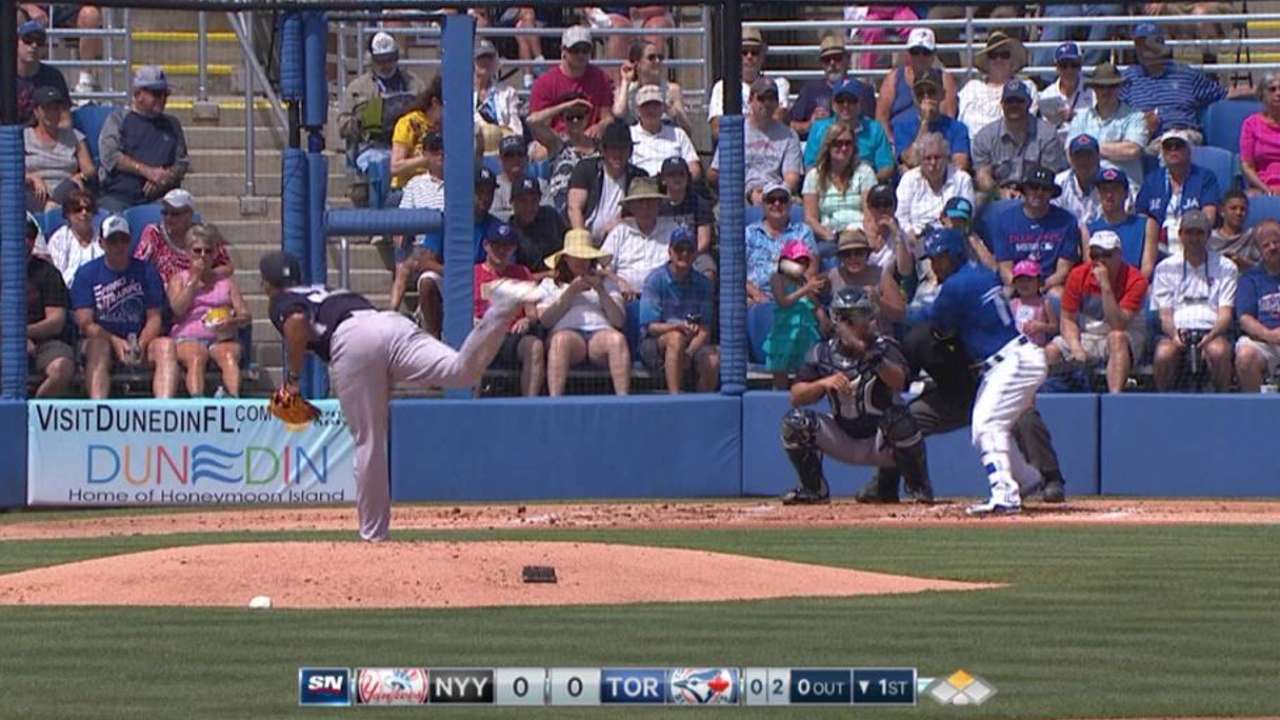 LAKE BUENA VISTA, Fla. -- While the Yankees have obviously been closely evaluating all of their pitchers throughout the spring, manager Joe Girardi expects the competition for the club's final starting spot to truly begin with this next turn through the rotation.
The club's unexpected search for a fifth starter, of course, came only after Chris Capuano suffered a right quadriceps strain last week that will put him on the disabled list to start the season.
"The competition is on now, in a sense," Girardi said. "These guys are competing for jobs. Even though they probably felt they already were before, this is when we're really going to start paying attention to it."
With that in mind, the competition should begin to heat up over the next couple days. Right-hander Esmil Rogers is scheduled to start Thursday night's game against the Phillies (7:05 p.m. ET, MLB.TV), while fellow rotation hopeful Adam Warren will take the mound the following day in Lakeland, Fla., against the Tigers.
Rogers has had an impressive spring thus far, tossing six shutout innings over his four outings (two starts). Warren has also had a respectable spring following his breakout season in the Yanks' bullpen last year, racking up a 3.38 ERA over eight innings in his three starts this spring.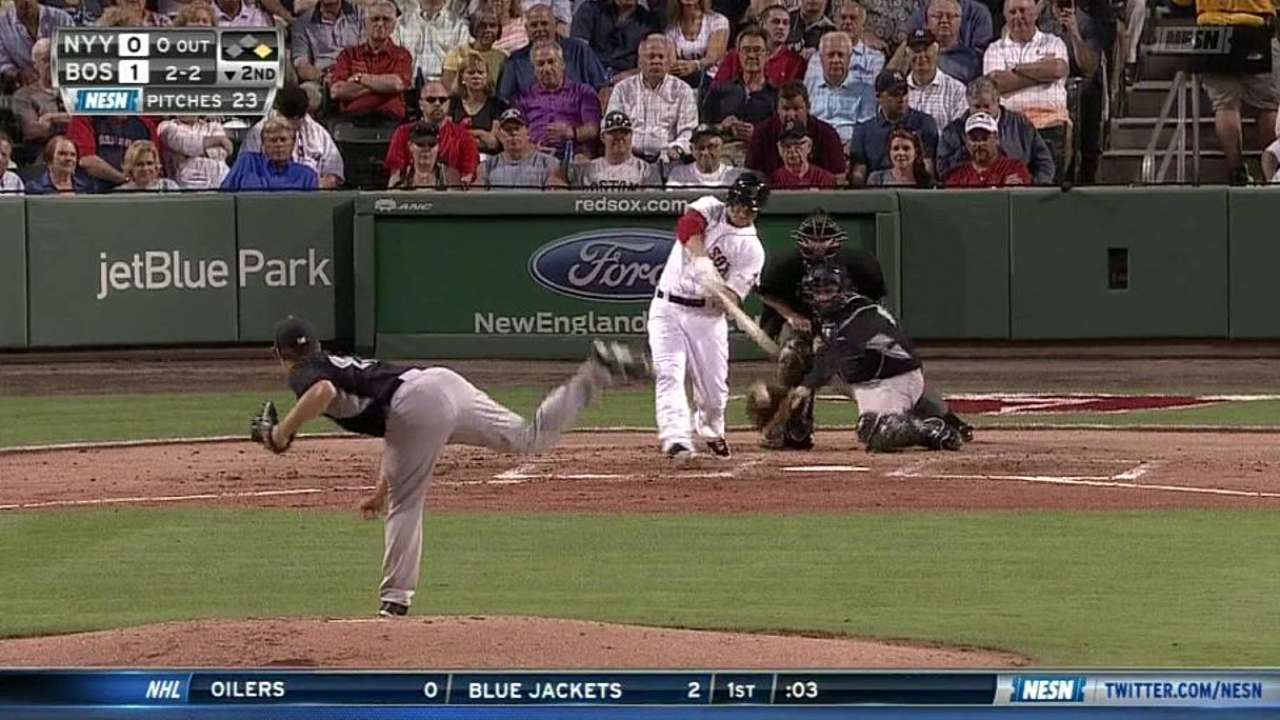 "You can't spend too much time thinking about that kind of stuff," Warren said. "I'm just trying to get my stuff ready for the season, whether it's as a starter or out of the bullpen or whatever the team needs. You want to do the best you can every time you take the mound anyways, so [the competition] doesn't really change anything."
Girardi said he also expects Bryan Mitchell to get at least one more start this spring, but he was less committal when asked if Chase Whitley or non-roster invitee Scott Baker would also get another start.
"A lot of these guys have thrown the ball pretty well," Girardi said when asked if anyone stands out as of right now. "So is it clear cut? No, definitely not. But we've still got 2 1/2 weeks to go, and I think that's the important part."
Another thing to keep in mind is that, while the Yankees have no plans to employ a permanent six-man rotation, they will consider using another pitcher to make a spot start during long stretches of games over the season's first couple of months.
"If we get in a long period, something like 16 or 18 days in a row, one time through the rotation we might put a sixth starter in there," Girardi said. "But we wouldn't necessarily use a six-man rotation."
Paul Casella is a reporter for MLB.com. This story was not subject to the approval of Major League Baseball or its clubs.