Braves bullpen picture coming into focus, but spots remain
Handful of hurlers competing for two openings, possibly three if Russell continues to struggle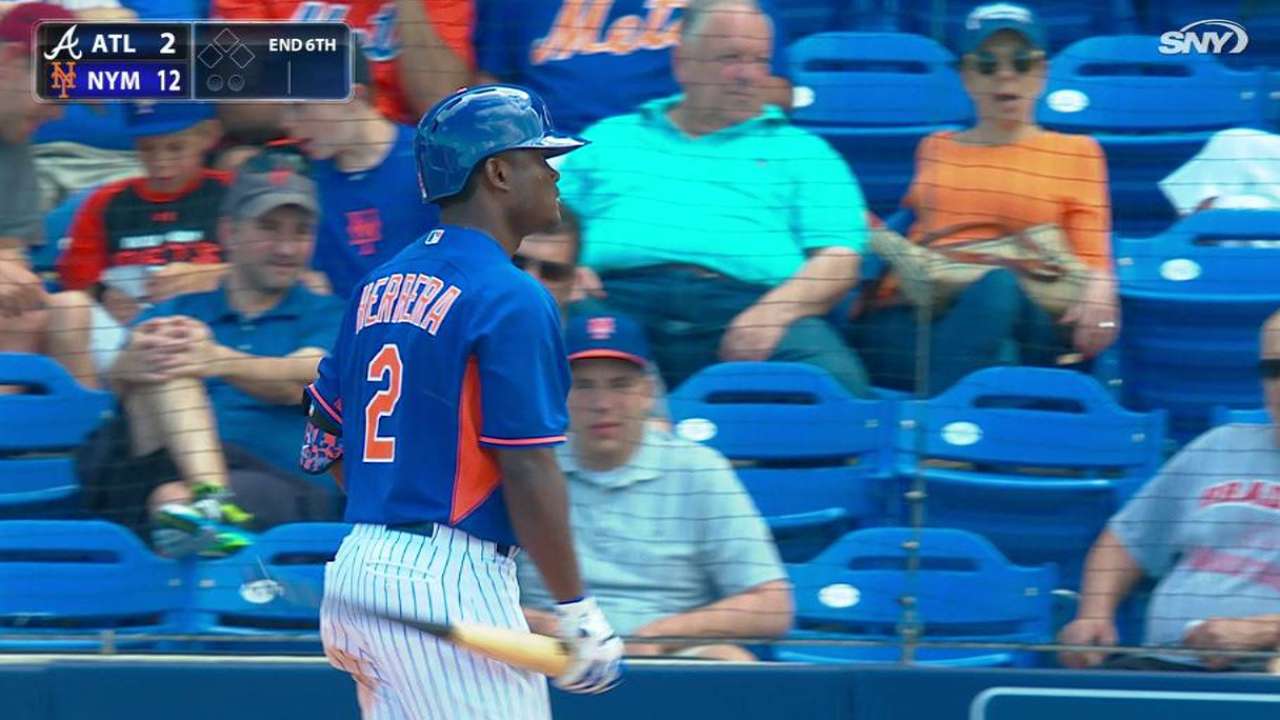 LAKE BUENA VISTA, Fla. -- With former All-Star closers Jason Grilli and Jim Johnson serving as setup men for Craig Kimbrel, the Braves are confident that the back end of their bullpen will be solid. But with the regular season less than three weeks away, they are still deciding how to fill the final four spots of their relief corps.
Josh Outman seems destined to gain the left-handed specialist role that he was targeted for when he signed a one-year, $925,000 deal in January. There has been an assumption James Russell will also gain a bullpen spot.
But Russell damaged his candidacy as he surrendered hits, including two homers and a double, to four of the seven left-handed batters he faced during Wednesday night's 12-5 loss to the Yankees. The veteran southpaw allowed left-handed hitters to bat .284 against him last year.
Unless Russell continues to struggle over the next couple of weeks, it appears Jose Veras, Michael Kohn, Luis Avilan, Arodys Vizcaino and Juan Jaime are set to battle for the final two available bullpen spots.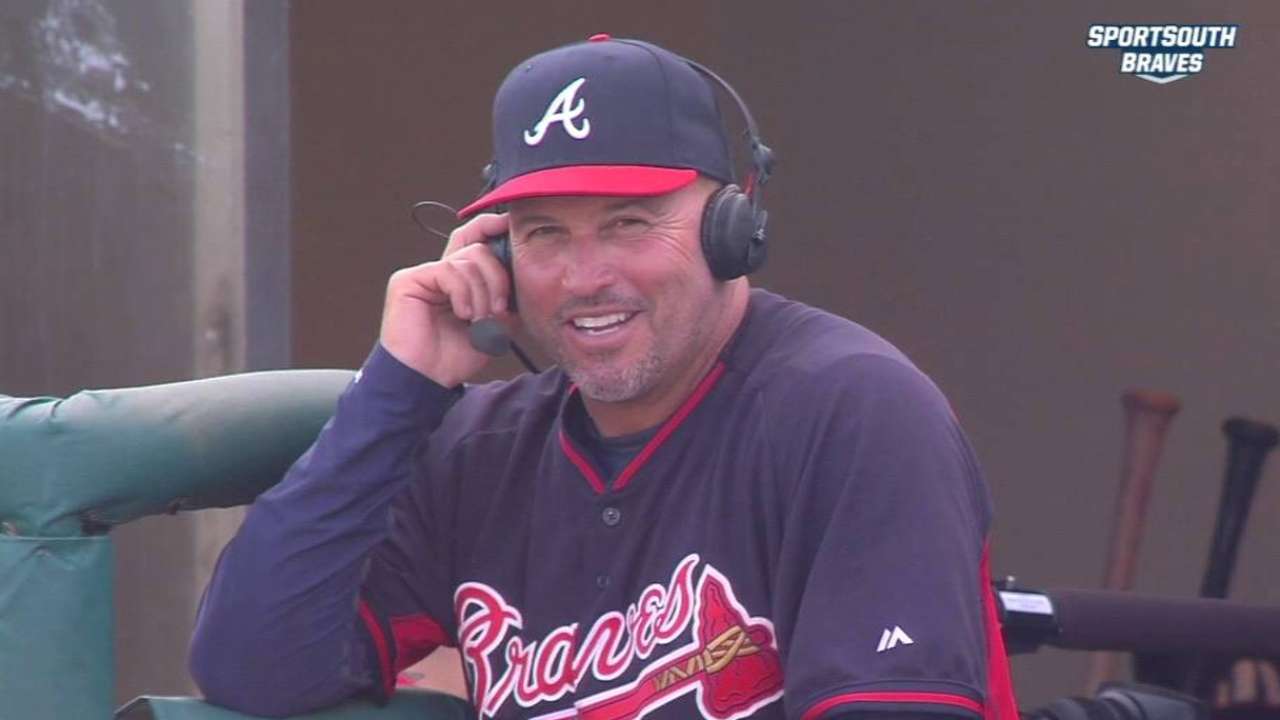 Veras stands as the most attractive candidate, as long as he continues to show he can provide the kind of consistency that he did while posting a 2.64 ERA in his final 31 appearances with the Astros last year. The 34-year-old allowed five earned runs and recorded just two outs in his Grapefruit League debut. But he has surrendered just two runs in the 4 2/3 innings that have followed.
Vizcaino made his mark in Atlanta's bullpen during the latter part of the 2011 season and then underwent Tommy John surgery before being traded to the Cubs the following summer. The right-hander has struggled to return to health over the past couple of seasons, and it appears he is still battling command issues. He issued three walks and allowed three earned runs in 1 1/3 innings against the Yankees on Wednesday night.
Kohn surrendered a pair of hits and issued three walks while holding opponents scoreless through his first 4 1/3 Grapefruit League innings. But he walked two and allowed a run while working one inning on Wednesday. Over the next couple of weeks, the Braves will attempt to get a better feel for whether they can rely on him to provide consistent command -- the issue that forced him to spend most of last year with the Angels' Triple-A affiliate.
If the Braves are willing to carry three left-handers, then they will have to continue to take a long look at Avilan, who seems to have regained a feel for his curveball and changeup -- the two secondary pitches that deserted him during last year's disappointing season. The southpaw had completed 3 2/3 consecutive scoreless and hitless innings before allowing the Mets three hits and two runs (one earned) last Friday. He allowed one hit and retired the only other batter he faced on Wednesday.
Because he is out of Minor League options, Jaime will likely either make the Opening Day roster or be used as a trade piece before the conclusion of Spring Training. He hasn't exactly enhanced his value, issuing at least three walks in two of his first four appearances, none of which has lasted more than one inning.
Mark Bowman is a reporter for MLB.com. This story was not subject to the approval of Major League Baseball or its clubs.