Taylor's injury gives Miller chance to step up
Depth at position allows Mariners to get glimpse of two young shortstops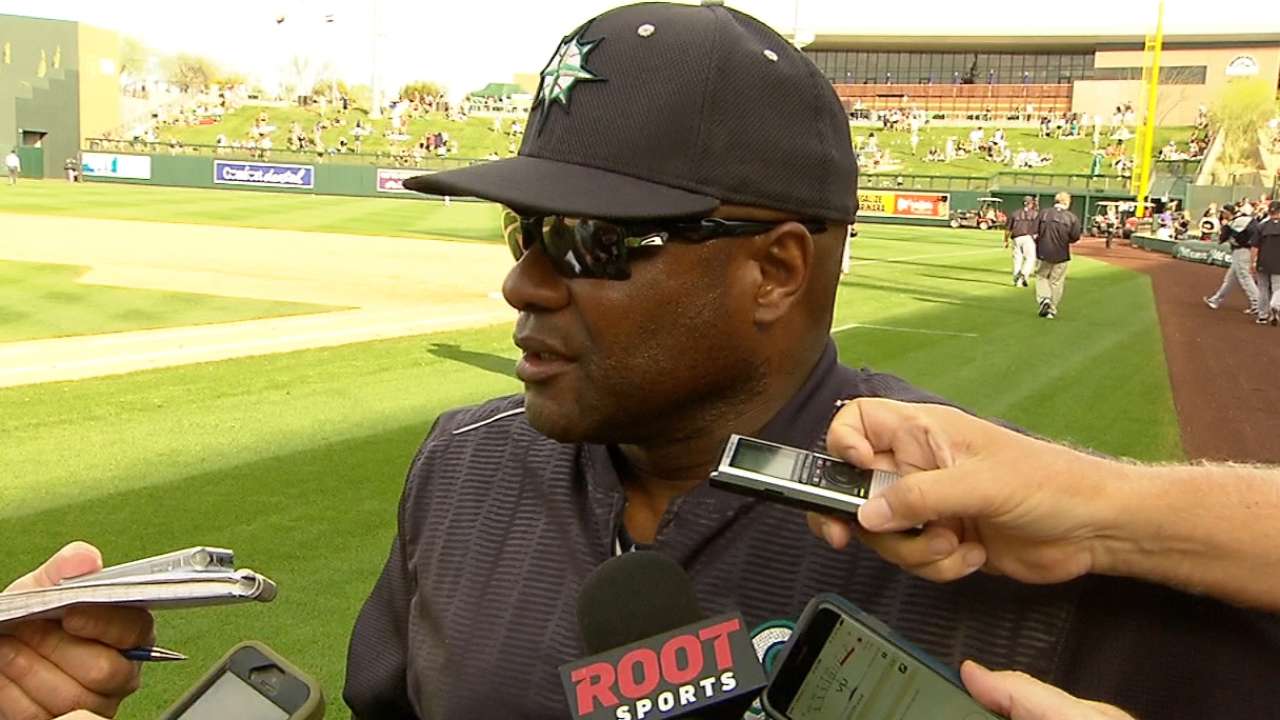 Brad Miller may have won the Mariners' shortstop battle, but surely not the way he wanted to. When Chris Taylor fractured a bone in his right wrist on Saturday, sustaining an injury that will sideline him for four to six weeks, Seattle had no choice but to give the Opening Day spot to Miller, even after he bottomed out with a .221/.288/.365 line last season.
While no one is happy that Taylor is injured, there is a silver lining for the Mariners: The long-haired, batting glove-free Miller will get another chance to lock down the position, or at the very least rebuild his value.
While Taylor, gifted with strong defense and speed on the basepaths, hit .287/.347/.346 after a callup last July, there was one problem: his batting average on balls in play was an unsustainable .398. For context, a league-average BABIP is usually around .300, and Starling Marte had the Majors' highest BABIP (.373) among qualifiers in 2014. In other words, the baseball gods were on Taylor's side in 2014. Additionally, he has never hit more than eight home runs in a professional season, and he posted an isolated power mark of just .059 in the Majors.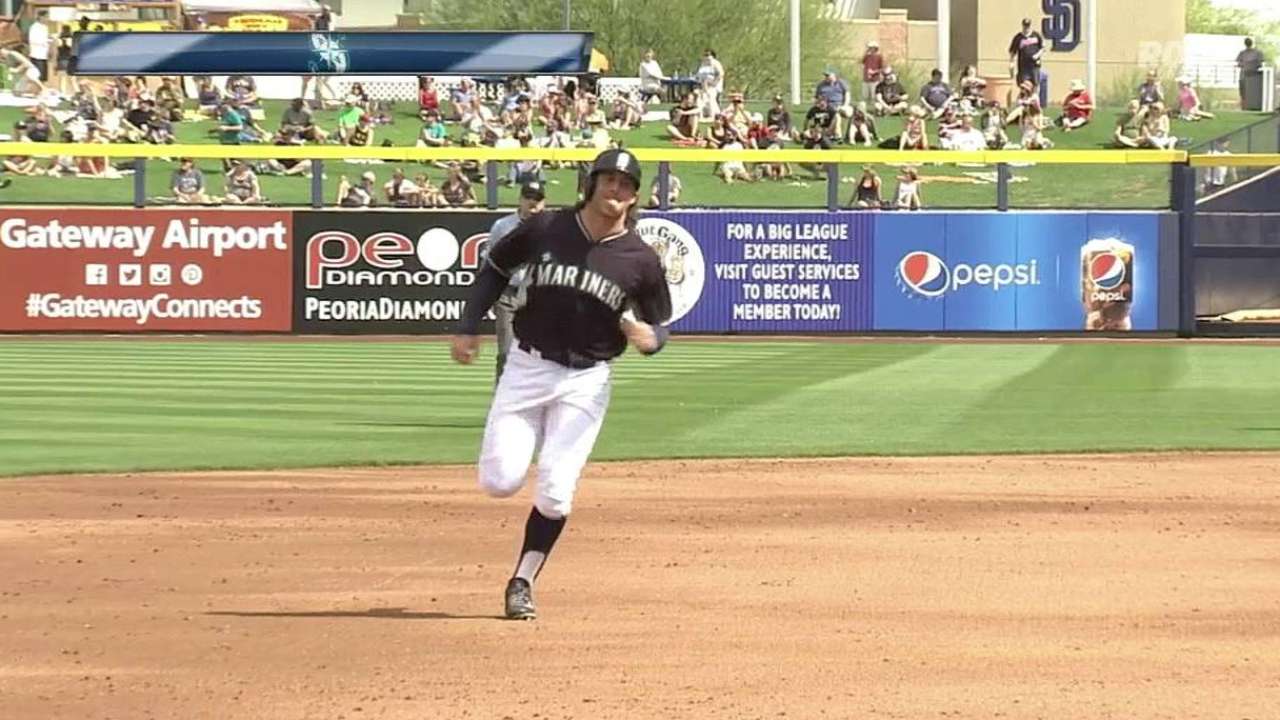 Which is why Miller might be the better long-term bet. Even during his disappointing 2014 season, Miller's 10 home runs were 12th in the Majors among shortstops, despite the fact that he had fewer plate appearances (411) than every player above him other than Troy Tulowitzki.
In the second half of the season, after he lost playing time to Taylor -- small sample size warning -- Miller hit .268/.330/.464 in 111 plate appearances. While it's dangerous to extrapolate those numbers across a full season, his slugging percentage among shortstops would rank second behind that of Danny Santana, and his OPS would be third behind those of Santana and Hanley Ramirez. Ramirez, of course, parlayed those numbers into a four-year, $88 million deal with Boston while moving off the position. No one is talking about moving Miller, who is a respectable defender and posted an above-average ultimate zone rating last year.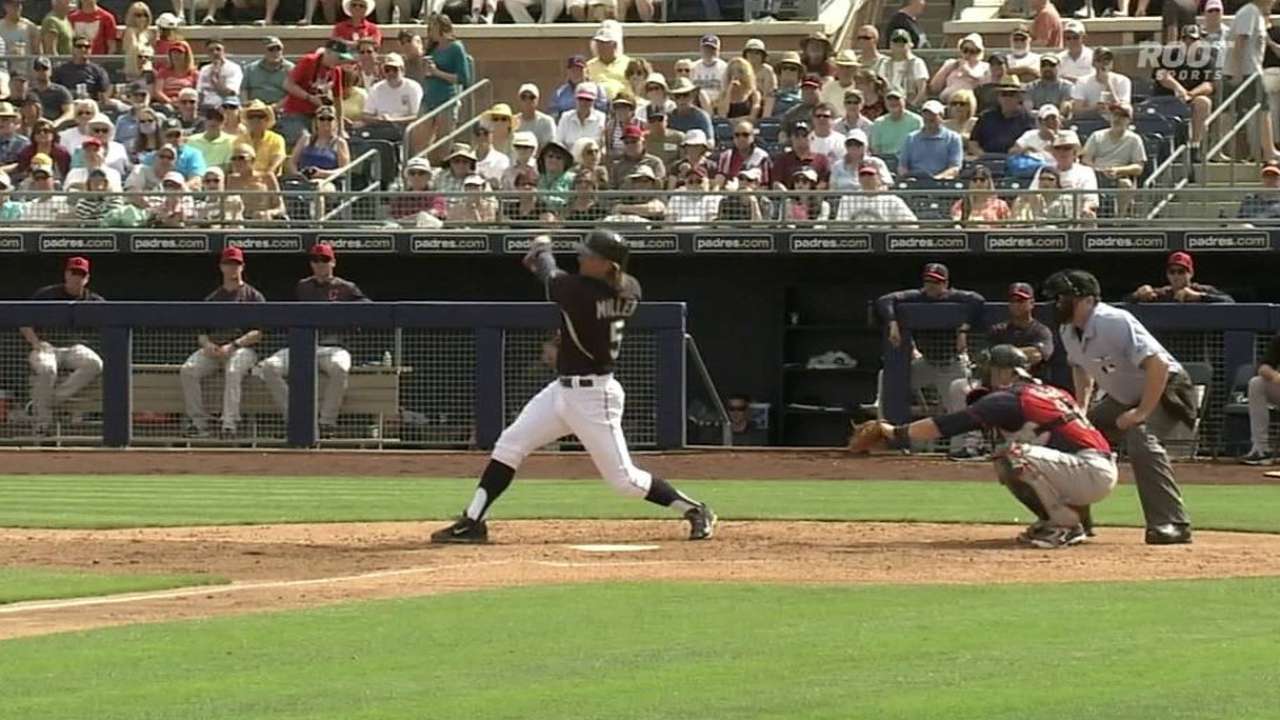 By giving Miller the job for the next month and a half, Seattle can build up his value even if the club decides to go with Taylor when he returns. While teams may go into the season happy with their current options, that could soon change. Perhaps the rebuilt Padres will look to upgrade over Alexi Amarista or the Phillies will decide that Freddy Galvis isn't the successor to Jimmy Rollins. Or the Mets will remain both unenthused with Ruben Tejada and unimpressed by Wilmer Flores' range.
Of course, Miller has his flaws. He strikes out plenty and southpaws give him fits, but even during a disappointing 2014 season, he was a viable big leaguer. Just beating out Taylor won't be enough if Miller wants to keep the job, though. Ketel Marte -- the Mariners' No. 3 prospect, according to MLB.com -- is coming off a .304/.335/.411 season and is ticketed to start 2015 at Triple-A Tacoma. So no matter what happens, Seattle has options.
Michael Clair is a reporter for MLB.com. This story was not subject to the approval of Major League Baseball or its clubs.