Liriano honored to take ball on Opening Day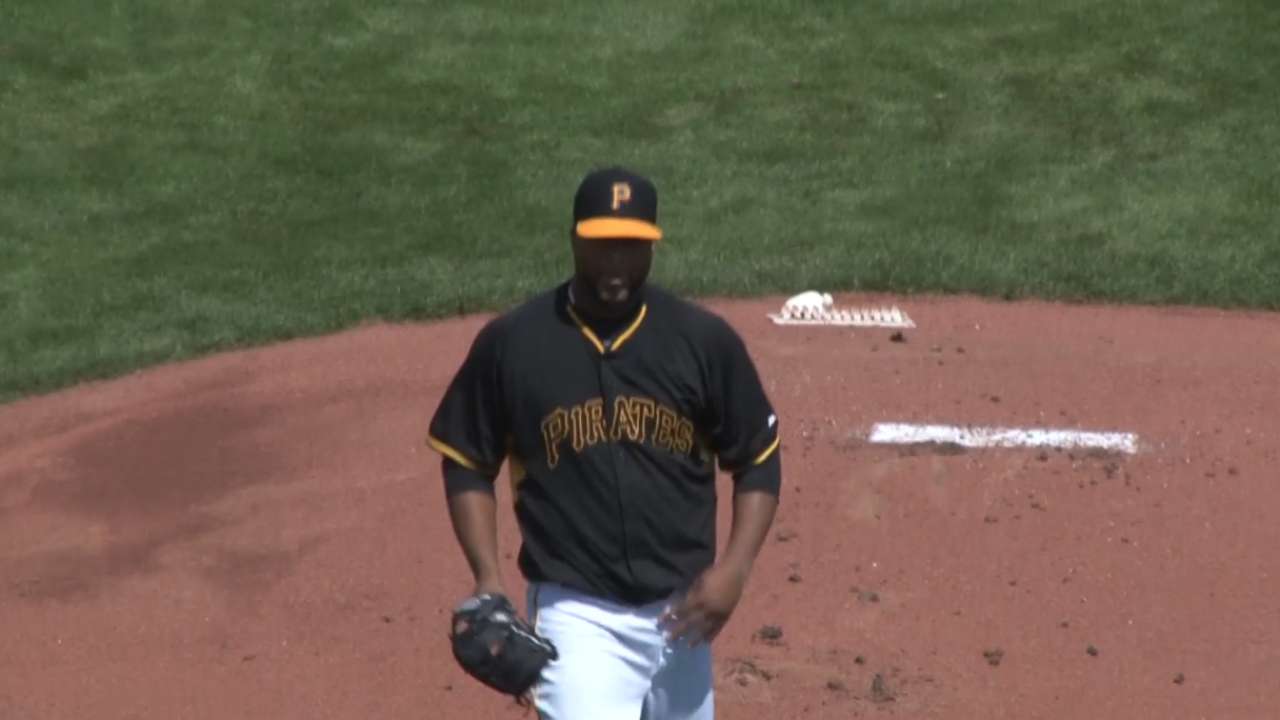 BRADENTON, Fla. -- There are many ways to assess progress, and the Pirates awarding their Opening Day assignment to Francisco Liriano in late-March offered a good yardstick on both personal and team levels.
For Liriano, who came to Pittsburgh three years ago as a suspect Major League pitcher, it was proud confirmation of a career.
"It means a lot to me, to know they believe in me," Liriano said on Wednesday, since he had cleared out of the Bucs' clubhouse by the time manager Clint Hurdle made the announcement late Tuesday afternoon.
For the Bucs, a decision delayed to weigh the merits of multiple candidates underscored their improvement. In past years, the choice was obvious. Now consideration had to be given to Gerrit Cole and A.J. Burnett, and options meant depth.
"We got a pretty good rotation," Liriano nodded. "We have many good guys here. I'm kinda surprised, and excited. They gave me the ball, and I want to show them they made a good decision."
It is an encore honor for Liriano, who opened the 2014 season in PNC Park brilliantly, throwing six innings against the Cubs in a game the Bucs won, 1-0, on Neil Walker's 10th inning walk-off homer. He becomes the first Pirates pitcher to make consecutive Opening Day starts since 2005-06, when Oliver Perez did the honors.
When he scales the Great American Ball Park mound on April 6, he will take his 10th crack at his first win over the Reds, against whom he has an 0-5 career record, four of the losses in Cincinnati.
Although the Reds have not yet made their choice public, Liriano expects to be matched against Dominican countryman and good friend Johnny Cueto. They opposed each other twice in 2014, Cueto getting both wins and holding the Bucs to a total of two runs.
"It will be another battle. I'll have fun, and give it everything I have," Liriano said. "I'm happy for the opportunity, and I'm looking forward to it."
Tom Singer is a reporter for MLB.com and writes an MLBlog Change for a Nickel. Follow him on Twitter @Tom_Singer. This story was not subject to the approval of Major League Baseball or its clubs.