Maddon encourages Cubs to aim high on defense
Bard ready for next step in comeback; manager, wives to host charity drives this weekend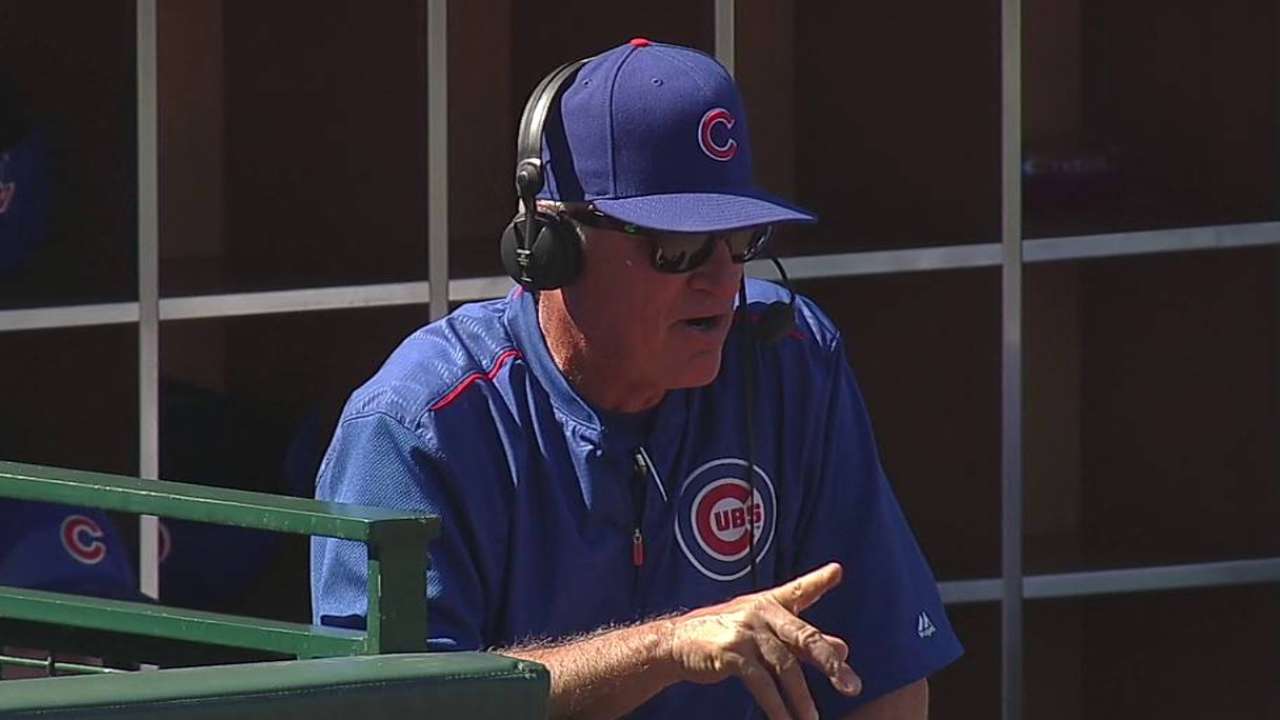 GLENDALE, Ariz. -- Manager Joe Maddon and his coaching staff have challenged a few of the players to step up their game defensively. The Cubs have some potential Gold Glove winners on the roster, Maddon says.
"[We could be] potentially very good, potentially really good, potentially pedestrian," Maddon said Wednesday of the Cubs on defense. "My point is, how hard are we going to work at it?"
Maddon said shortstop Starlin Castro, outfielder Dexter Fowler, first baseman Anthony Rizzo and their catchers are potential Gold Glove winners.
"[Javier] Baez at second base is already at that caliber," Maddon said. "We have a lot of really high-end potential defenders. Now we have to get the work out of them and understand the importance of where work plays in this game.
"The offense isn't going to show up every night. We have to show up with our gloves every night. I keep trying to pound that component home. It's within their abilities to be really really good, but our guys have to believe that's important."
• Daniel Bard, who missed all of last season because of thoracic outlet syndrome, is scheduled to pitch for the Cubs in a "B" game on Thursday at Sloan Park. Bard, who had the surgery in January 2014, appeared in four Minor League games last season with the Rangers, then took the rest of the summer off. In 2010, he posted a 1.93 ERA in 73 games with the Red Sox.
Meanwhile, pitcher Dallas Beeler continues to rehab his right shoulder. He has not appeared in a Cactus League game because of tightness in his shoulder.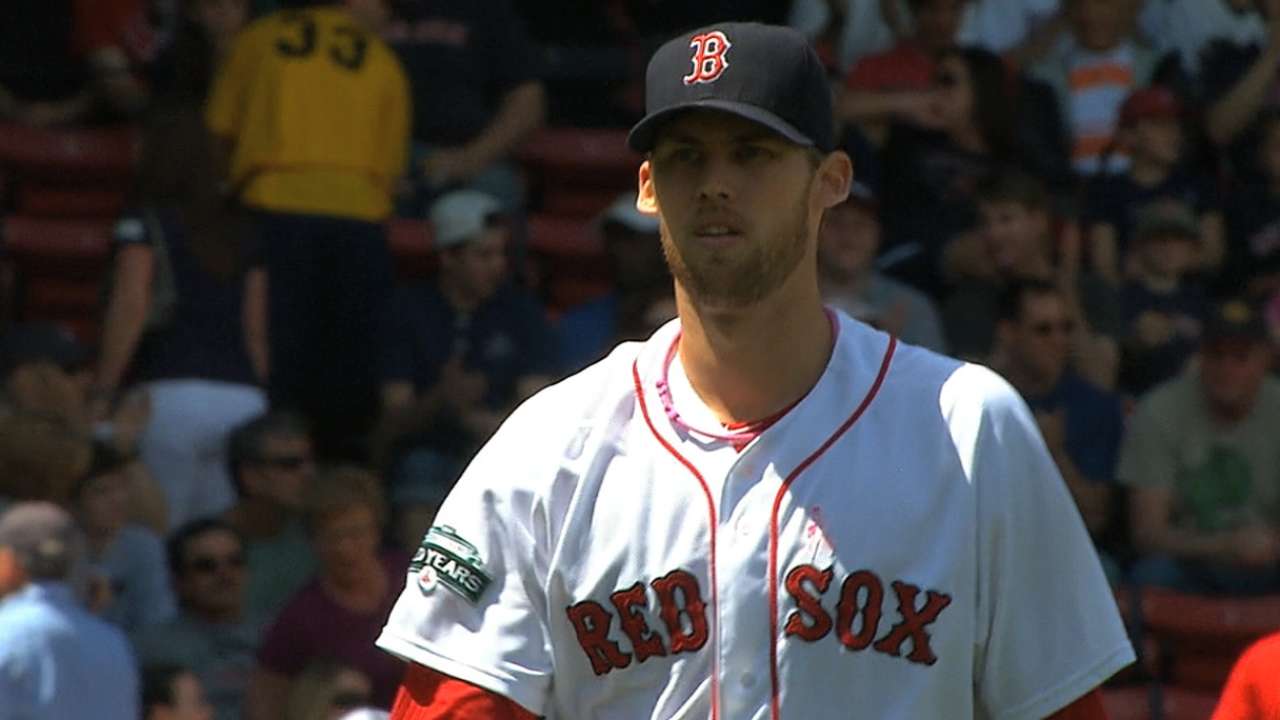 • The Cubs' wives will host their annual garage sale and mystery ball event in center field on Saturday at Sloan Park from the start of the game through the second inning, or while supplies last. Fans can purchase baseballs autographed by players for $35. All proceeds will benefit Paz De Cristo in Mesa, Ariz.
• On Sunday, Maddon will host the "Respect Bald" event with some of the players to raise money in the battle against pediatric cancer. Maddon and others will have their heads shaved at 11:30 a.m. MT on Field 1 at the Cubs complex. A select number of fans can participate in the event by donating $100 to get their heads shaved alongside the players. Besides the trim, fans will receive a T-shirt.
The "Respect Bald" event will continue during Sunday's game at Sloan Park. Fans can participate from 12:30-2 p.m. MT inside the right-field gate near the Cubs Store and outside the gates near the Cubs store for anyone who wants to participate but does not have a game ticket. For $50, fans will receive a head shave, a T-shirt, and know they helped support children with cancer.
• The Cubs' starting pitchers have a new vehicle to transport them from the complex to the stadium, courtesy of Jon Lester. The souped-up camouflage-colored golf cart arrived on Tuesday.
"Typical pitchers -- they need something to spend their money on and their big-boy toys," Cubs catcher David Ross said.
Carrie Muskat is a reporter for MLB.com. She writes a blog, Muskat Ramblings, and you can follow her on Twitter @CarrieMuskat. This story was not subject to the approval of Major League Baseball or its clubs.