Affable Cain found success in '14 when he 'played angry'
Royals center fielder says 'turning point' came on Sept. 9 vs. Tigers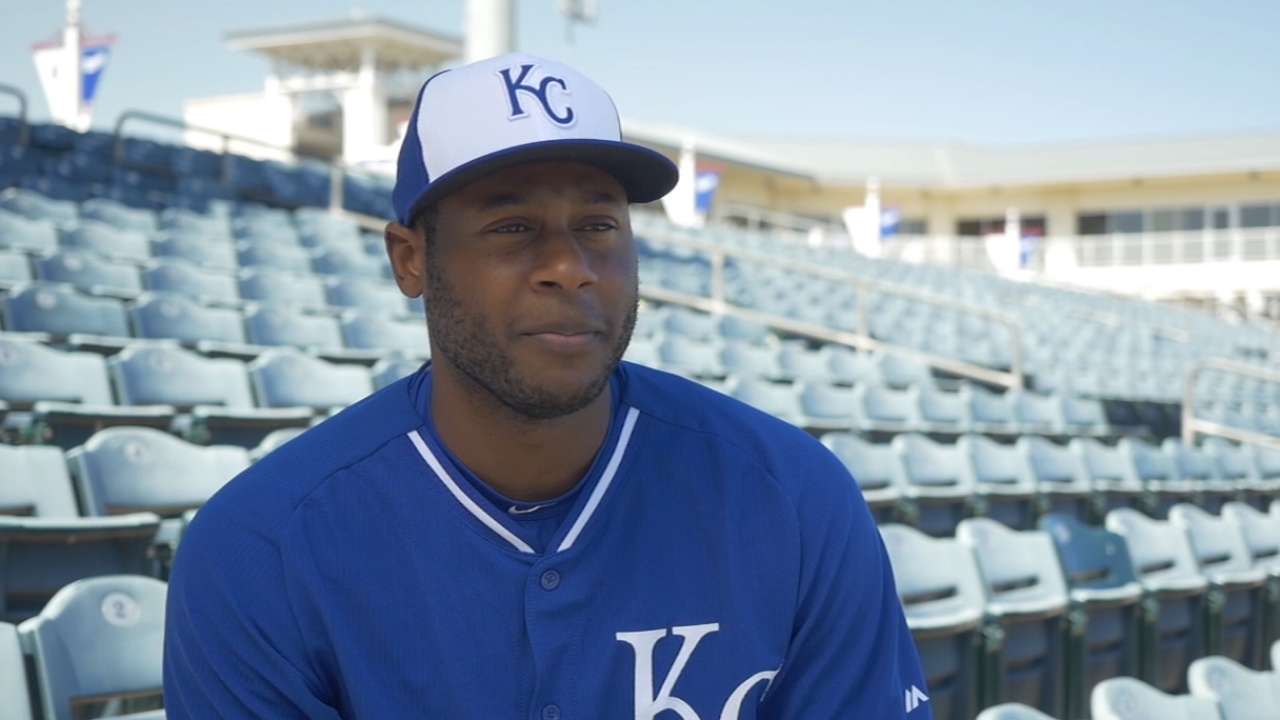 SURPRISE, Ariz. -- When you think of Royals center fielder Lorenzo Cain, you think of his smile.
You envision him laughing, joking and just generally in great spirits.
As one teammate said of him recently, "Lo has it all figured out."
But even Cain has his moments of frustration, and yes, even anger.
"I get mad," Cain insists.
Really? Like when?
"Well, I would say last year I got mad," he said. "I would say it started one game in Detroit. I can't remember which one, but it was in September. I was fired up. I was sick and tired of Detroit just always beating up on us."
That game was on Sept. 9 in Detroit, a 4-2 loss that dropped the Royals out of first place at the time. Cain had gone 0-for-4.
"It was a turning point for me," he said. "From that game on until the end of playoffs, I played angry.
"I normally don't play like that. But I was upset. And I wanted to play angry the rest of the year."
Playing angry, as it turns out, suited Cain. He hit .358 with a .394 on-base percentage for the rest of the regular season. And in the playoffs, Cain was sensational, winning the Most Valuable Player Award in the ALCS against the Orioles.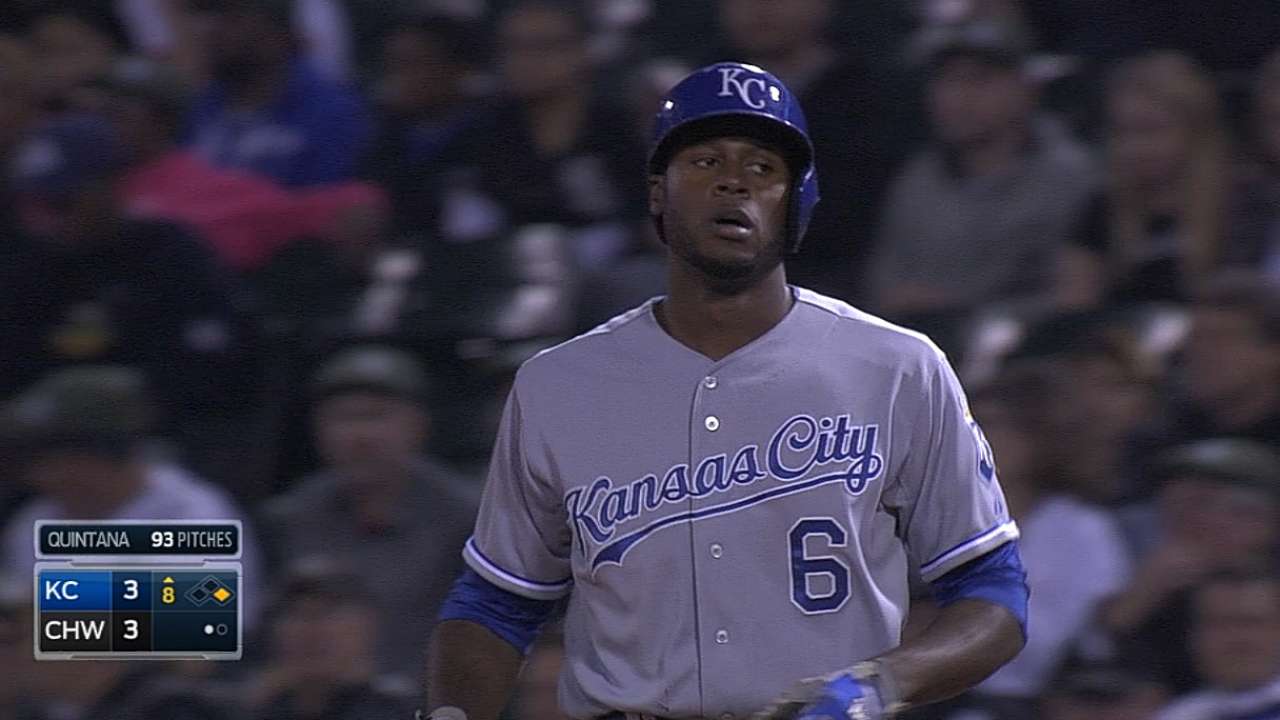 "Normally I play calm and try to stay within myself," he said. "I think if you play that way, you relax. But I don't know, I just decided I needed to play with more of an attitude because we really needed to win down the stretch to get in the playoffs."
Jeffrey Flanagan is a reporter for MLB.com. Follow him on Twitter at @jflanagankc. This story was not subject to the approval of Major League Baseball or its clubs.