Prospect Muncy making name for himself with bat
Former third baseman adjusting to first base, impressing A's Melvin with effort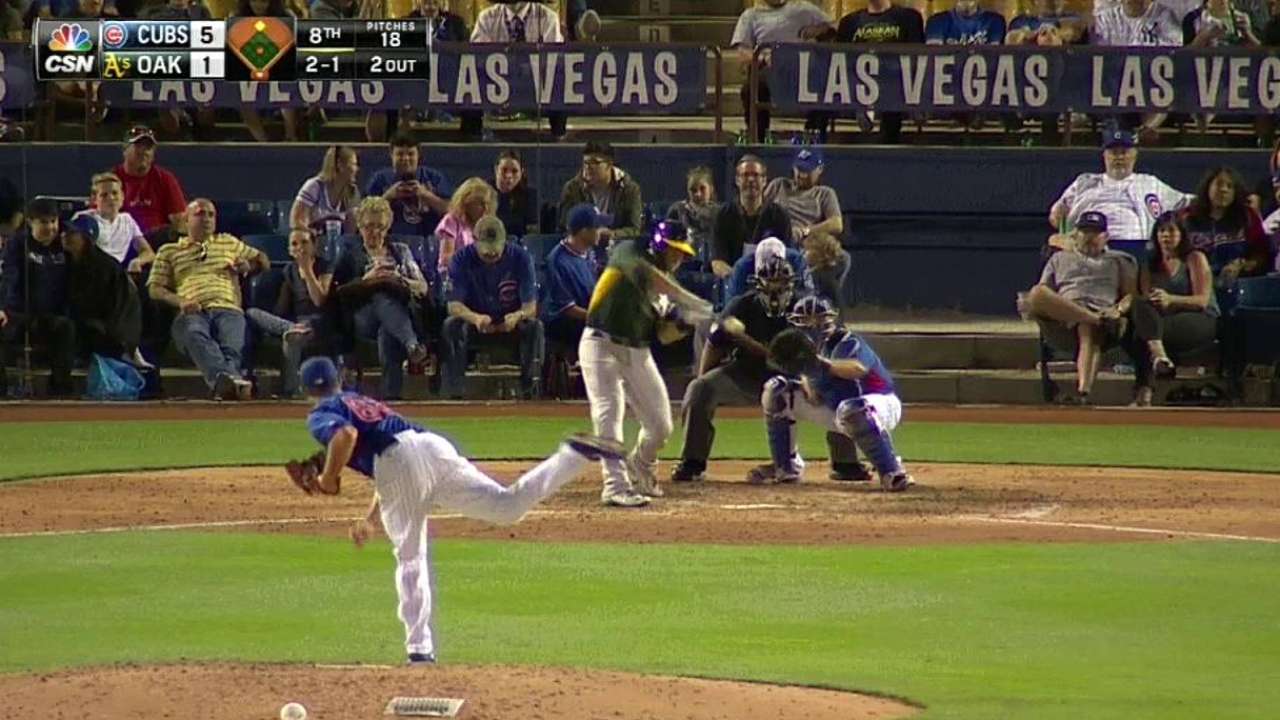 MESA, Ariz. -- The games may not count, but the A's Max Muncy is compiling an impressive resume this spring.
Through Wednesday afternoon's 4-0 loss to the Mariners in Peoria, Ariz., Muncy is hitting .333 (8-for-24) with six RBIs and five extra-base hits, including a three-hit contest in Las Vegas last weekend in which he singled, doubled, homered and drove in three runs.
"It's very encouraging," Muncy said of his spring performance. "You never want to come in and not make any contact with the ball. So you get a couple hits, it's good, it makes you feel better and also helps you ease into it a little bit. You don't feel like you're stressing to try to get a hit."
The 24-year-old Texas native is entering his fourth year in the A's organization after being selected in the fifth round of the 2012 First-Year Player Draft. He's hit .270/.383/.432 through 326 games in the Minors. Muncy -- rated as Oakland's No. 24 prospect, according to MLB.com -- spent last season with Double-A Midland, batting .264 with 23 doubles, seven homers and 63 RBIs.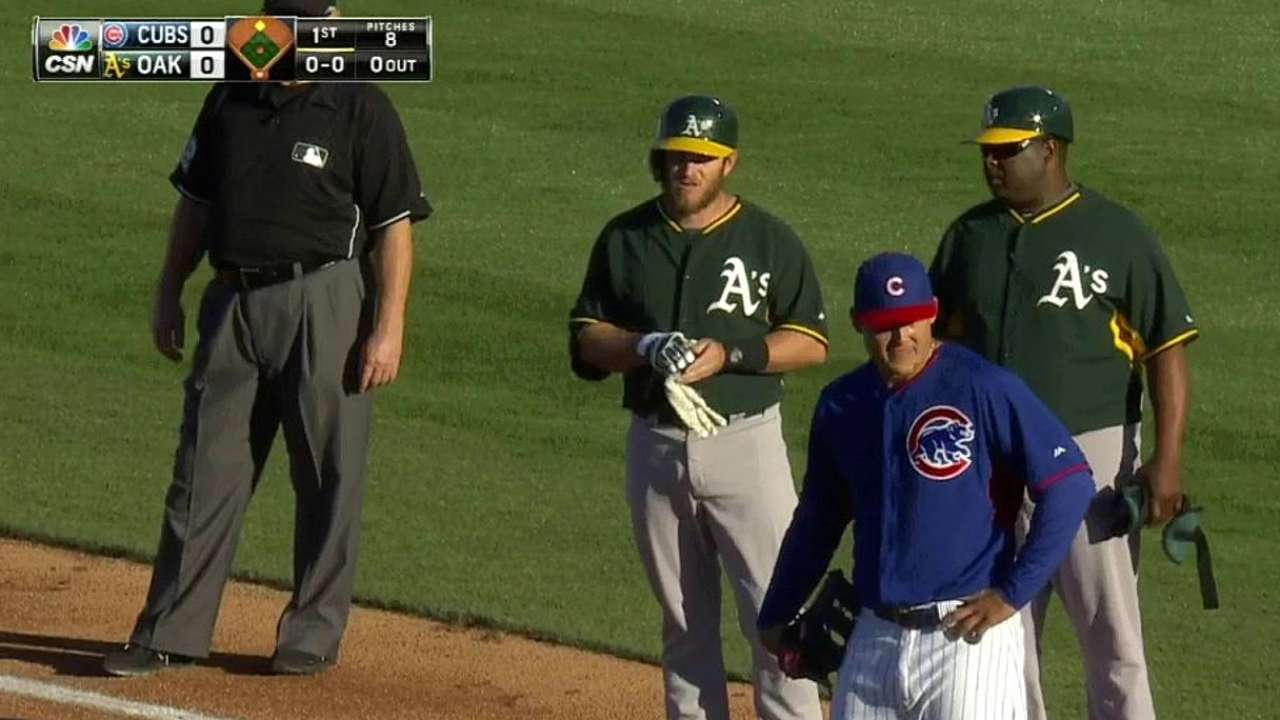 "I feel like I'm seeing the ball great," he said. "My biggest thing is I get myself in a good hitting position early, so timing isn't too big of an issue when you do that. I just see the ball out of the pitcher's hands is all I've been doing."
Muncy's comfort in the field doesn't quite match his comfort at the plate, however. He's adjusting to a new position this spring as he shifts from first base to third base. Aside from about 20 games in the Minors last year, Muncy hadn't played third since high school.
"I had a few kinks here and there," Muncy said of the move. "So that's a little bit of a transition phase, but I'll be fine. It's just a lot of work every day and it'll get better."
Muncy's efforts have caught the eye of A's manager Bob Melvin.
"He's a little gamer," Melvin said. "He's made a couple errors, but watching him in pregame stuff and drills and so forth, he handles himself very well. He's a nice player."
Chad Thornburg is a reporter for MLB.com. This story was not subject to the approval of Major League Baseball or its clubs.