Maddon urges patience in honest chat with Bryant
Cubs manager responds to Boras' comments about where top prospect should open season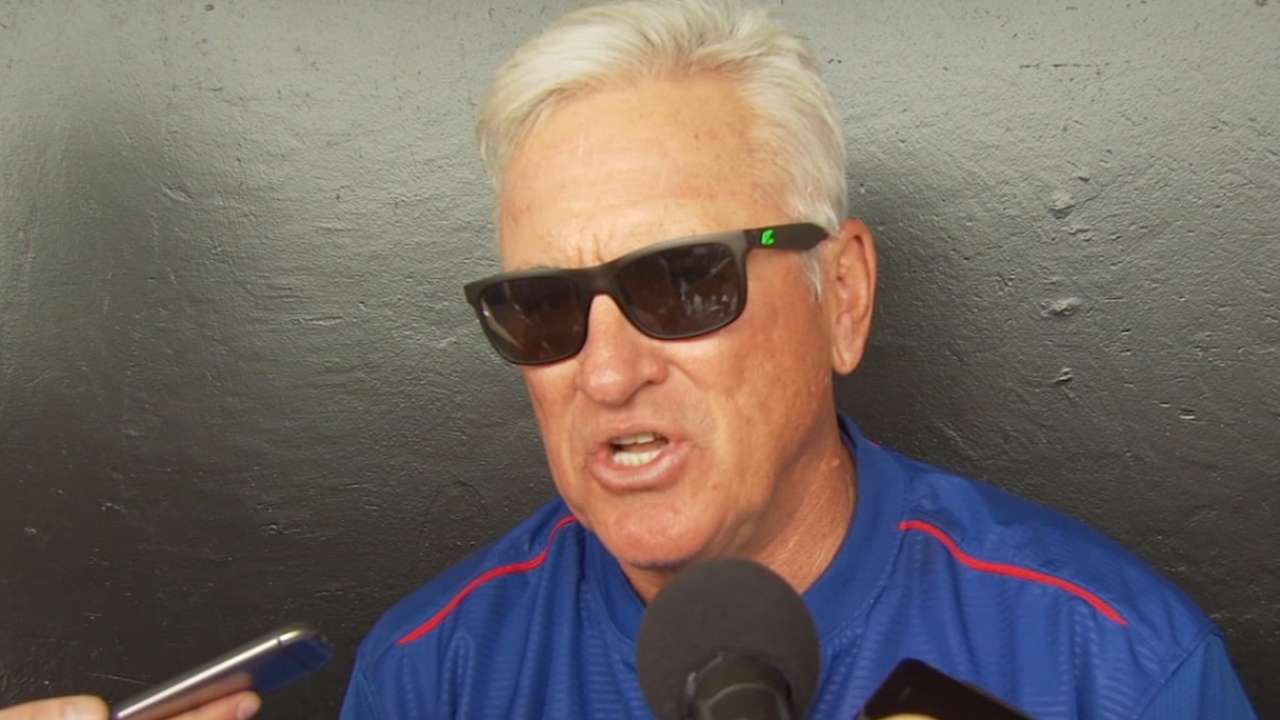 GLENDALE, Ariz. -- Manager Joe Maddon met with Kris Bryant on Wednesday to make sure the Cubs' top prospect understood the need to be patient both with his playing time this spring and the regular season.
Bryant has not played third base since last Thursday because of fatigue in his right shoulder. He had been listed to start at third when the Cubs face the D-backs on Thursday in Scottsdale, Ariz., but Maddon said Bryant will be the designated hitter in a "B" game against the Angels instead.
Both Bryant and Maddon agreed that if it was the middle of June, Bryant would be playing.
"If this was push time for the playoffs, he'd be playing," Maddon said.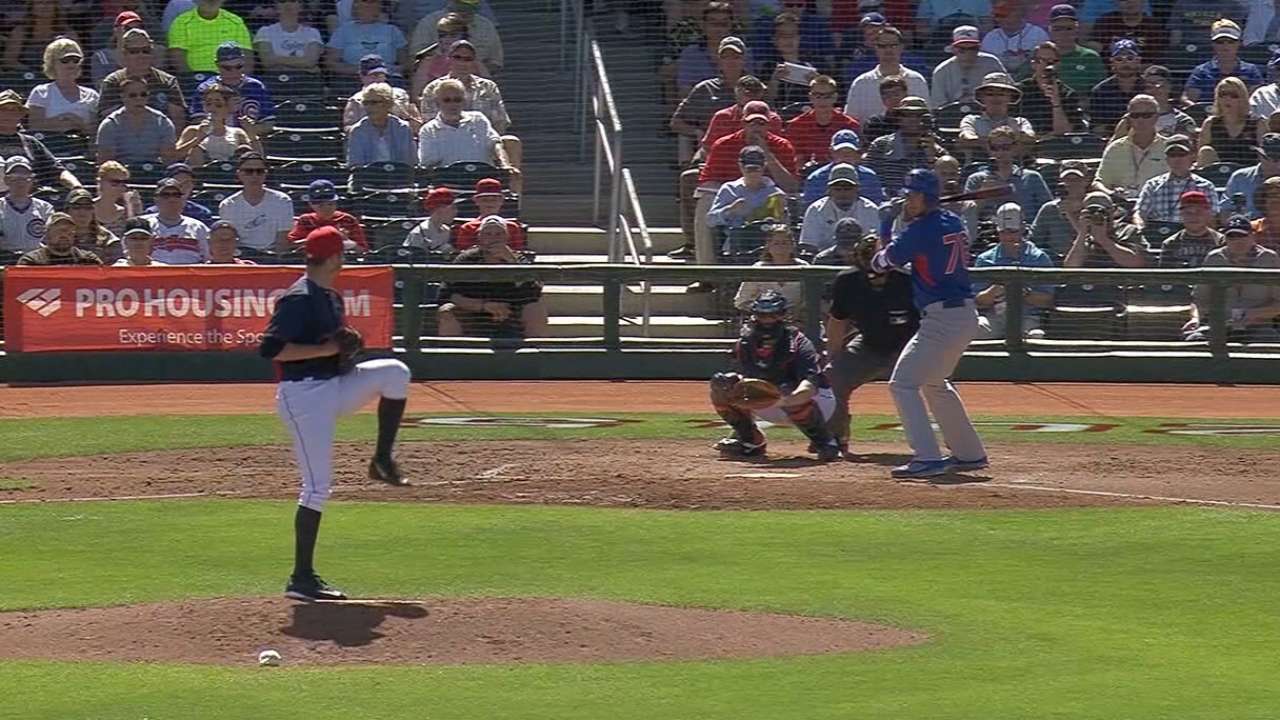 Where the third baseman opens the season has been the hot topic. Bryant's agent, Scott Boras, said Tuesday the Cubs aren't committed to winning by keeping him in the Minor Leagues. Maddon wasn't surprised.
"That's what an agent is supposed to do," Maddon said. "Why that would surprise anybody would be a surprise to me. Scorpions bite, that's what they're supposed to do. Whatever your nature, that's what you're supposed to do. We're going to go on a five-, six-, seven-game losing streak this summer. Why should that surprise anybody?"
Maddon wanted Bryant to focus on getting ready for the season, and not worry about which team he will be playing for.
"The biggest thing is with kids ... of course they're not going to be patient," Maddon said. "Of course, you want instant gratification and want it all to happen right now, and that's just part of the generation or the culture. I get it. It's my job to sit him down and be very honest and tell him what I've seen, and then you move on. I believe if I'm honest with you, you might not like me for a day or two, but if I lie to you, you're going to hate me forever."
Because Maddon had a strong background in player development and scouting, he was honest with Bryant.
"I've had the pleasure and good fortune to work with a lot of young players," Maddon said. "The group that came up and became Angels world champions [in 2002] is similar to the group I'm working with now."
Maddon had to deal with similar discussions regarding Evan Longoria in 2008. He did not break camp with the Rays but made his big league debut April 12. Tampa Bay reached the World Series that year.
"It's probably more difficult for [Bryant] to handle than 'Longo' had to at that time," Maddon said. "From my perspective, I think I have more experience in regards to helping [Bryant] at this moment."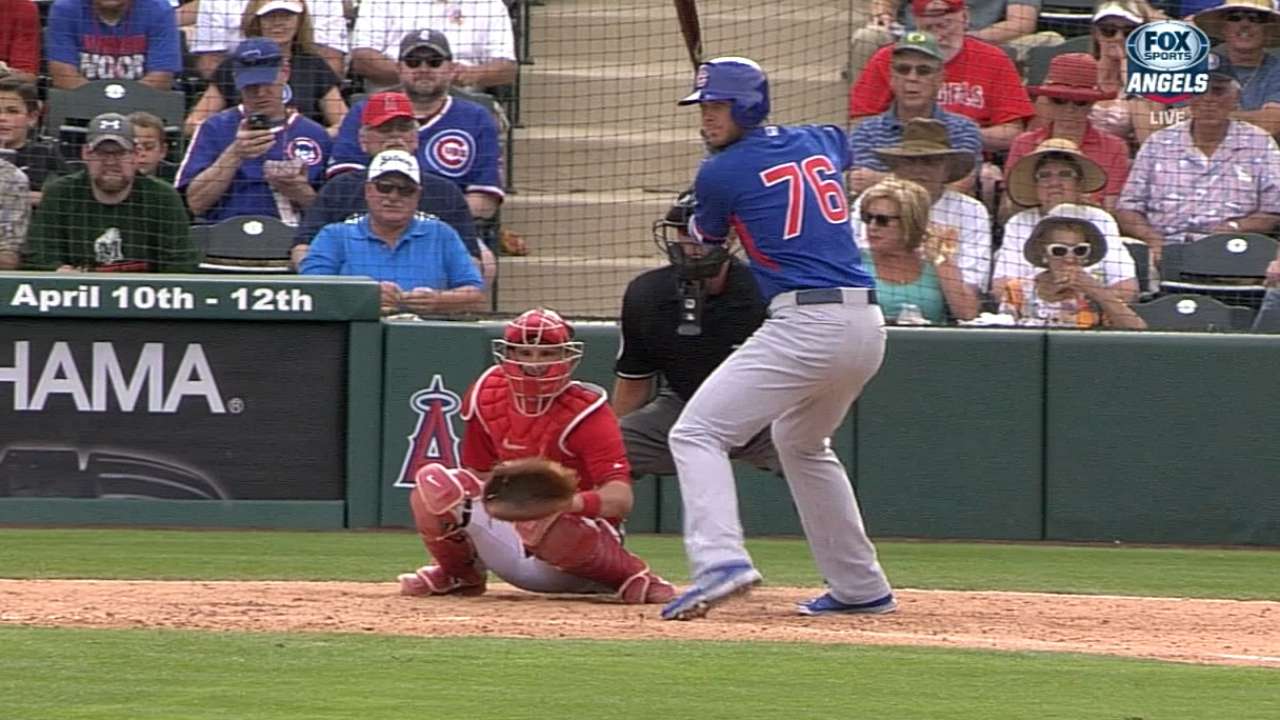 Bryant handled the conversation well. Maddon wasn't worried.
"He's fine," Maddon said. "He's going to be a Cub for many years and impact our season. I hope to be shaking hands with him post World Series this year."
Carrie Muskat is a reporter for MLB.com. She writes a blog, Muskat Ramblings, and you can follow her on Twitter @CarrieMuskat. This story was not subject to the approval of Major League Baseball or its clubs.