If the glass slipper fits: 5 best baseball Cinderella teams
In honor of March Madness, a look at the long shots that found World Series glory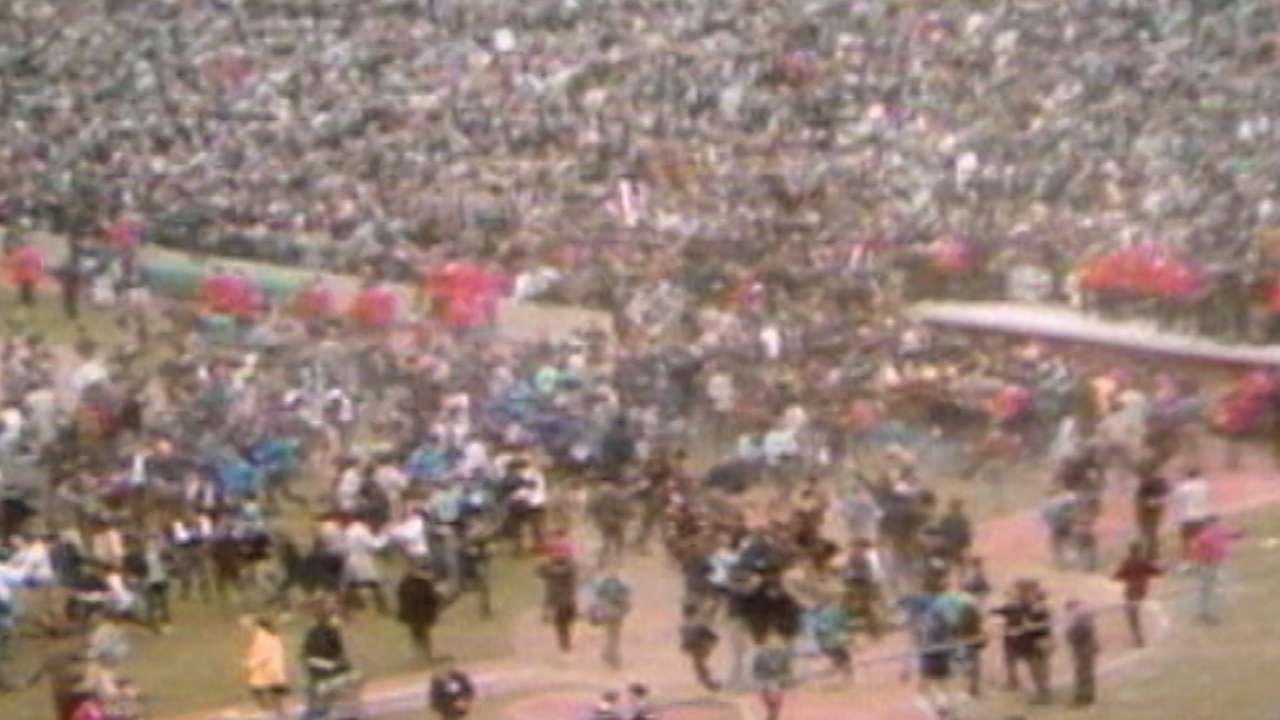 All due respect to Carl Spackler, but nothing quite says "Cinderella Story" like the NCAA men's basketball tournament. All you need in your mind's eye is a loveable icon of a coach running around a chaotic basketball court just looking for someone to hug, and you know March Madness is where Cinderella sports teams truly exist.
But just as Carl's imaginary Masters moment in "Caddyshack" proves any dream is possible, there is a special cadre of Cinderella teams in baseball's rich history, too. These were teams scrubbing the floors not long before they made it to the ball, and they wound up wearing the crown and living happily ever after as World Series champions.
So as 64 teams make their way into March Madness on Thursday with a few of them hoping to wear the glass slipper, here's a look back at the last 50 years or so of baseball history, and a handful of the Cinderella stories that are woven into the sport's annals:
1969 New York Mets
Just as nothing quite compares in March hoops to Jim Valvano and the North Carolina State Wolfpack in 1983, nothing in baseball stacks up with the Miracle Mets. This was a story that built up through a hugely successful -- and surprising -- regular season, and it found the Mets scorching hot down the stretch and headed into the Fall Classic against a much more established Goliath of a team, the Orioles.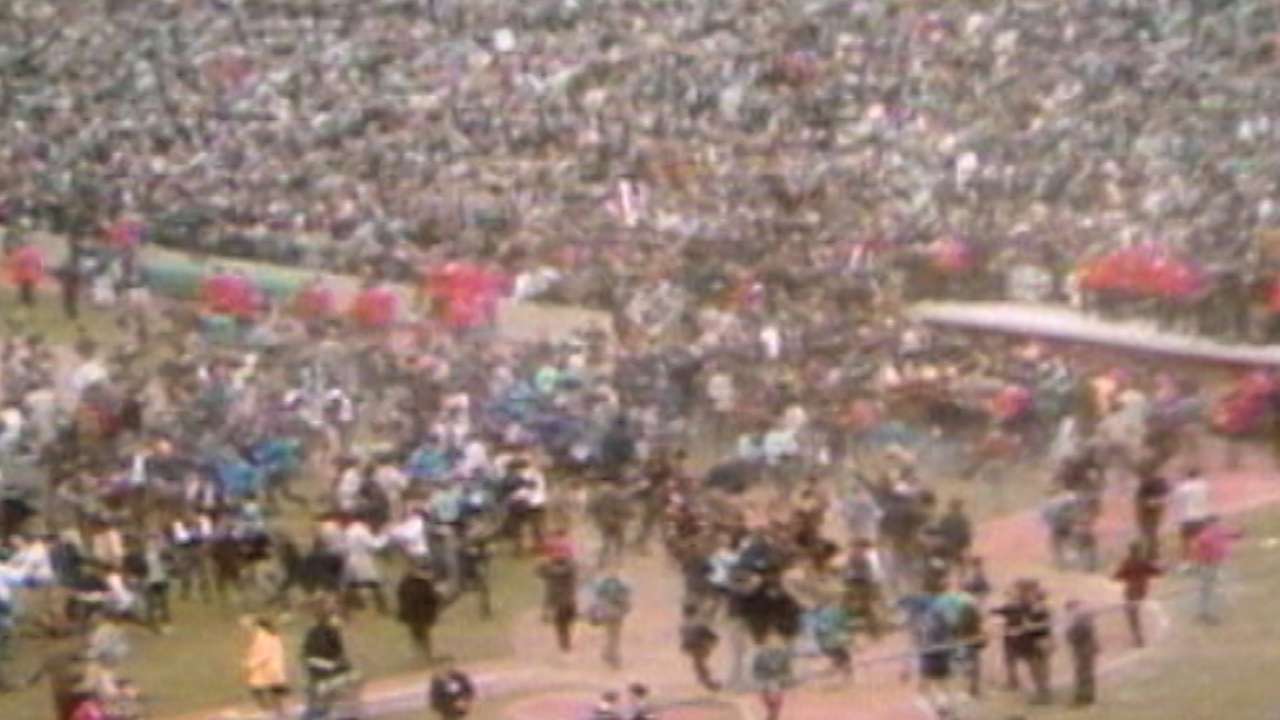 Certainly, the Kansas City Royals might have joined that list had things gone differently in Game 7 in 2014 against those same Giants, a team that has won three of the last five titles after some relatively humble beginnings.
Might there be a Cinderella out there in Arizona or Florida right now? The next few months will tell the tale.
John Schlegel is a national reporter for MLB.com. You can follow him on Twitter @JohnSchlegelMLB. This story was not subject to the approval of Major League Baseball or its clubs.