Royals tweak Finnegan's usage in effort to 'get him sharp'
Young lefty's role unclear as team weighs options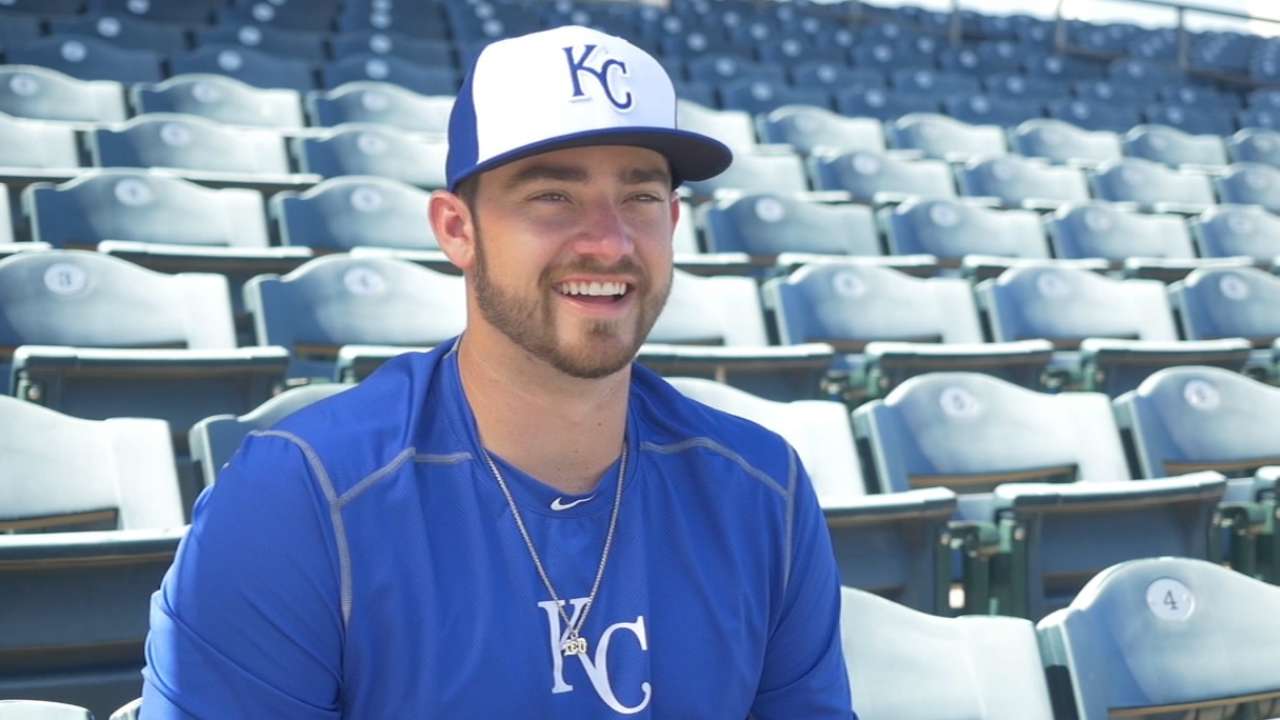 SURPRISE, Ariz. -- The Royals continue to keep their options open with left-hander Brandon Finnegan's usage this spring.
The Royals had stretched out Finnegan in his last outing to 40-plus pitches. But the Royals will back him down in his next outing Saturday to about 20-25 pitches.
"We will extend him out, back him down, extend him out, back him down," manager Ned Yost said. "We're trying to sharpen him up. We had him at [about] 45 pitches and he wasn't sharp. So we back him off and see if we can get him sharp."
The Royals are still trying to determine if Finnegan will be best suited for a bullpen role with the parent club or as a starter at Triple-A Omaha.
"He's always going to be that guy who is going to be that middle-of-the-road guy," Yost said. "We'll try him two or three innings, then at the point if he can jump up, he'll jump up [to being a starter]. Or, we'll back him down [for a bullpen role]. That's the plan until the end of Spring Training.
"When you look at reality, we have very few spots left open. If he doesn't fit in that spot, we need him to be ready for Triple-A. We're keeping our options open."
Finnegan, who has a 7.20 ERA this spring, is in a battle with left-handers Brian Flynn and Franklin Morales, and right-handers Louis Coleman, Jandel Gustave and Ryan Madson for two or possibly three bullpen spots.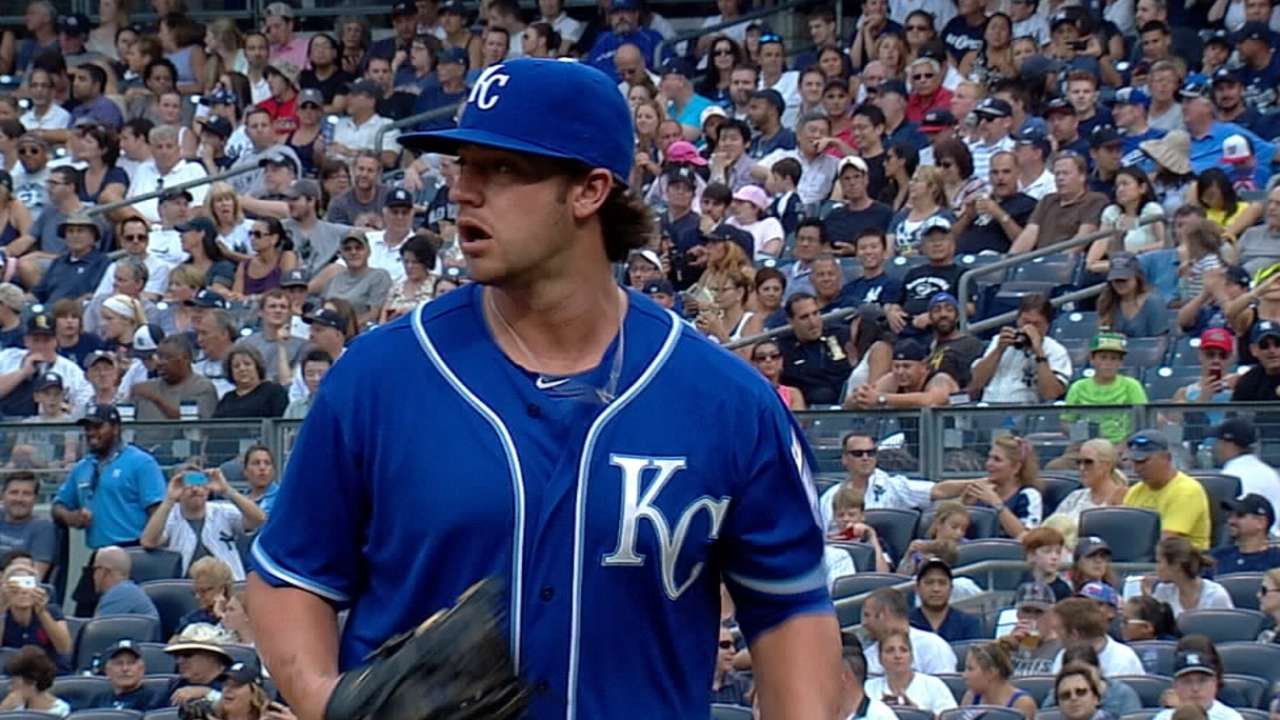 Flynn, who has been a starter his whole career, has made an impression on Yost this spring, posting a 2.25 ERA.
"So has Madson, and Morales," Yost said. "It's going to come down to the end."
Jeffrey Flanagan is a reporter for MLB.com. Follow him on Twitter at @jflanagankc. This story was not subject to the approval of Major League Baseball or its clubs.