Miggy, V-Mart eyeing Opening Day readiness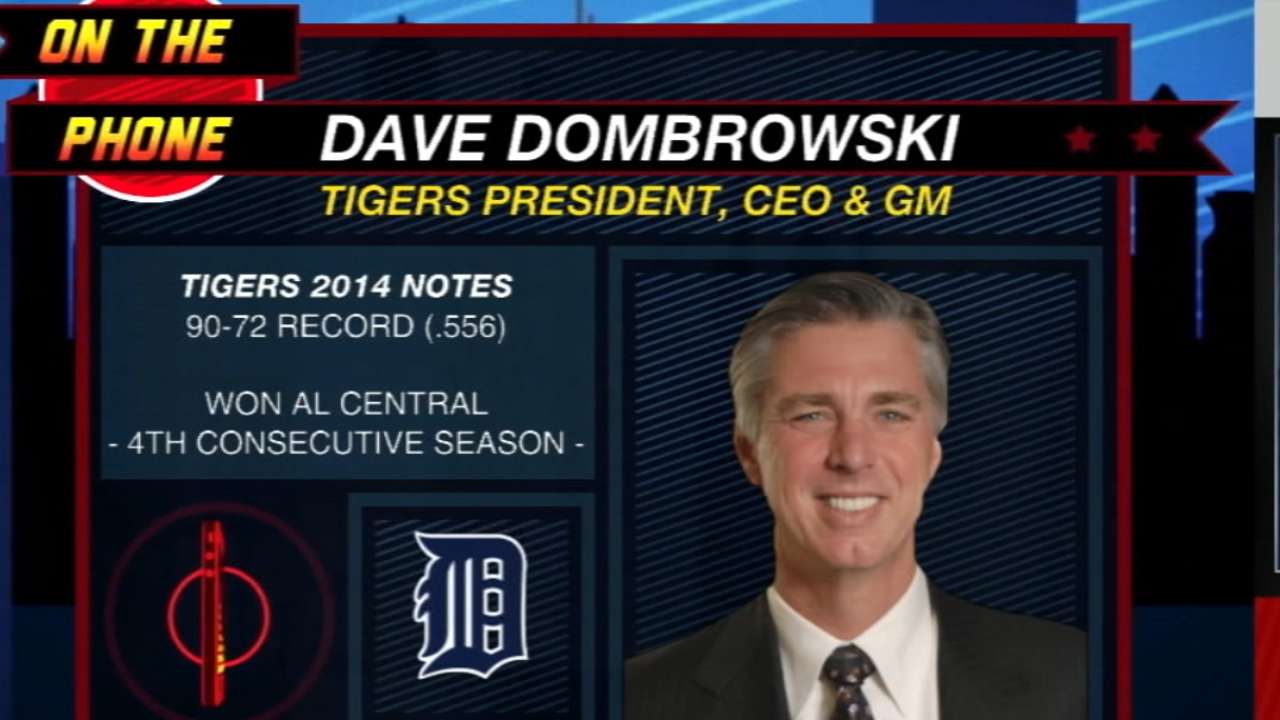 BRADENTON, Fla. -- The sound off the bat was unmistakable, one crack of solid contact after another. It repeated for close to an hour through Joker Marchant Stadium as players filed in for a late-morning workout Wednesday.
It was the sound of Victor Martinez and Miguel Cabrera using the late start to get in early batting practice with Yoenis Cespedes. It was the latest sign that they're getting eager for a return in their respective injury rehabs.
They're getting close. Team president/general manager Dave Dombrowski seemingly reinforced that on MLB Network.
On Martinez, Dombrowski told Chris Russo: "I would be surprised if he's not ready for Opening Day. I think he'll be ready."
On Cabrera, Dombrowski said, "He's going to be very close, if not ready for Opening Day."
Martinez did agility drills on the field before batting practice, running around cones. Both Martinez and Cabrera have been doing straightahead sprints for a while, and they began running bases last week.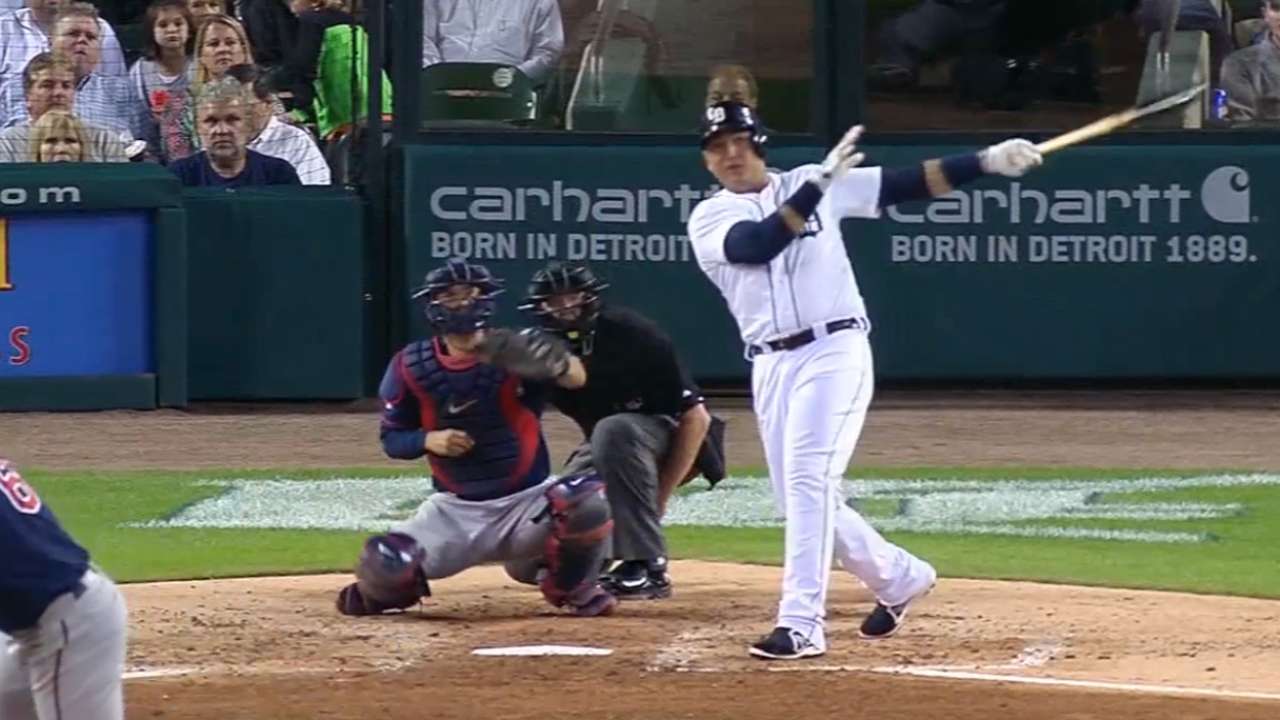 "There are still hurdles to cross," manager Brad Ausmus said Wednesday morning, "mostly the running, the agility stuff. As much as you run them or do agilities, it's tough to simulate game action. There's a lot of sudden movements. It's tough to simulate that."
Ausmus hasn't eliminated the possibility either could return to game action at some point this week. It would seem more likely this weekend, when the Tigers are home for three straight days ahead of their lone scheduled off-day of the spring on Monday.
If Cabrera and Martinez can get close to two weeks of action, they'd likely have enough at-bats to get their timing down at the plate. The extensive batting practice doesn't hurt.
"You just have to wait and see when [they're] ready and try to get as many at-bats for both of them as we can without risking a setback," Ausmus said. "So it'll be on the fly, really."
Both could end up serving as designated hitters to begin -- one with the Major League club, the other in Minor League games, which begin this weekend.
The ultimate decision rests in large part on Ausmus.
"Miggy's a guy that you have to protect from himself, because he wants to be on the field," Ausmus said. "Same thing with Victor."
Jason Beck is a reporter for MLB.com. Read Beck's Blog and follow him on Twitter @beckjason. This story was not subject to the approval of Major League Baseball or its clubs.