Bailey's rehab stalled by virus
Right-hander still expected to throw on Sunday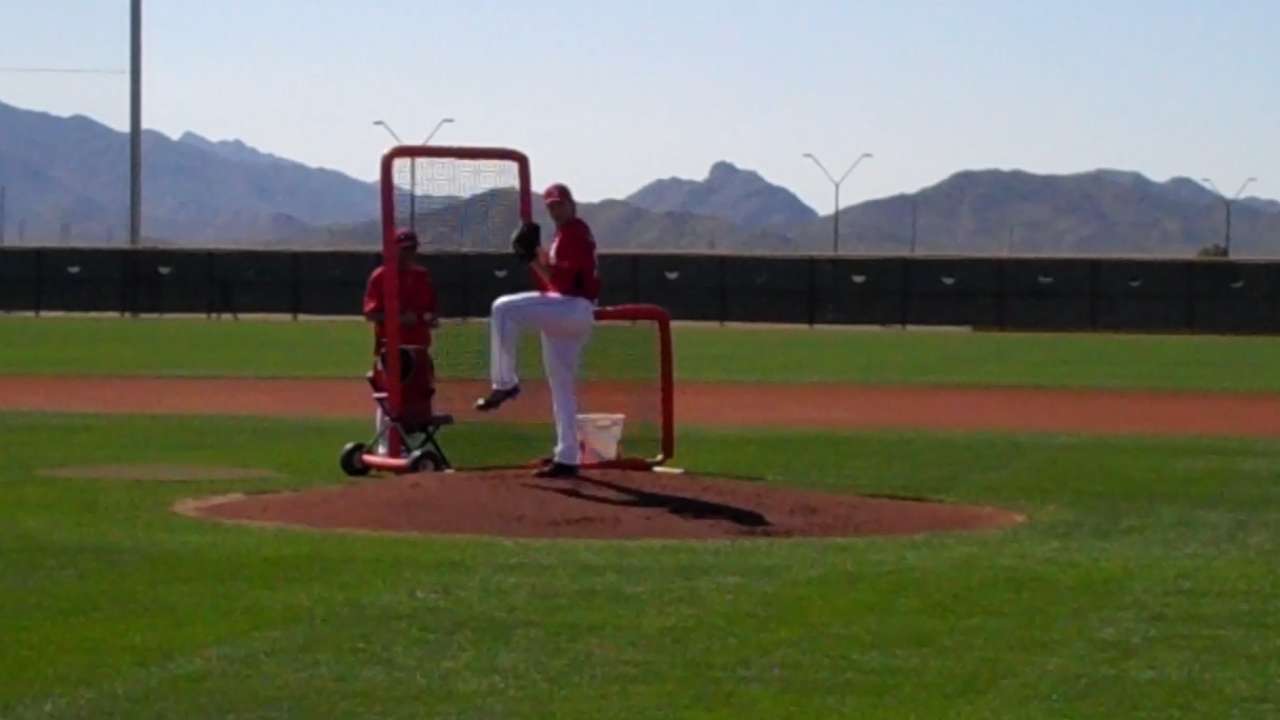 GOODYEAR, Ariz. -- Homer Bailey's comeback has had a slight delay, but the Reds are confident that the latest hiccup won't be too much of a setback and that Bailey could make his first Cactus League appearance Sunday.
Bailey was scheduled to throw live batting practice on Tuesday, his second such session as he tries to ramp up to be ready to join the starting rotation in mid-April after forearm surgery cut short his 2014 season. But Bailey fell victim to a stomach virus that hit several Reds players, was laid up for 24 hours and will likely try again on Thursday, according to manager Bryan Price.
"It's not a big deal yet," Price said. "The second live batting practice was a suggestion as far as his schedule went. I don't think he was interested in throwing a second live batting practice as much as he was throwing in a game.
"So we can still modify his schedule to allow him to stay on schedule to throw in a game environment on the 22nd. But we've got to see how he's feeling. There's no purpose in putting him on the mound if he's weak and tired and vulnerable to the injury. So we have to see when we feel he's strong enough to get out there on the mound."
Doug Miller is a reporter for MLB.com. Follow him on Twitter @DougMillerMLB. This story was not subject to the approval of Major League Baseball or its clubs.