Speedster Gordon changing his slide
Stolen-base league leader a year ago working on foot-first slide in camp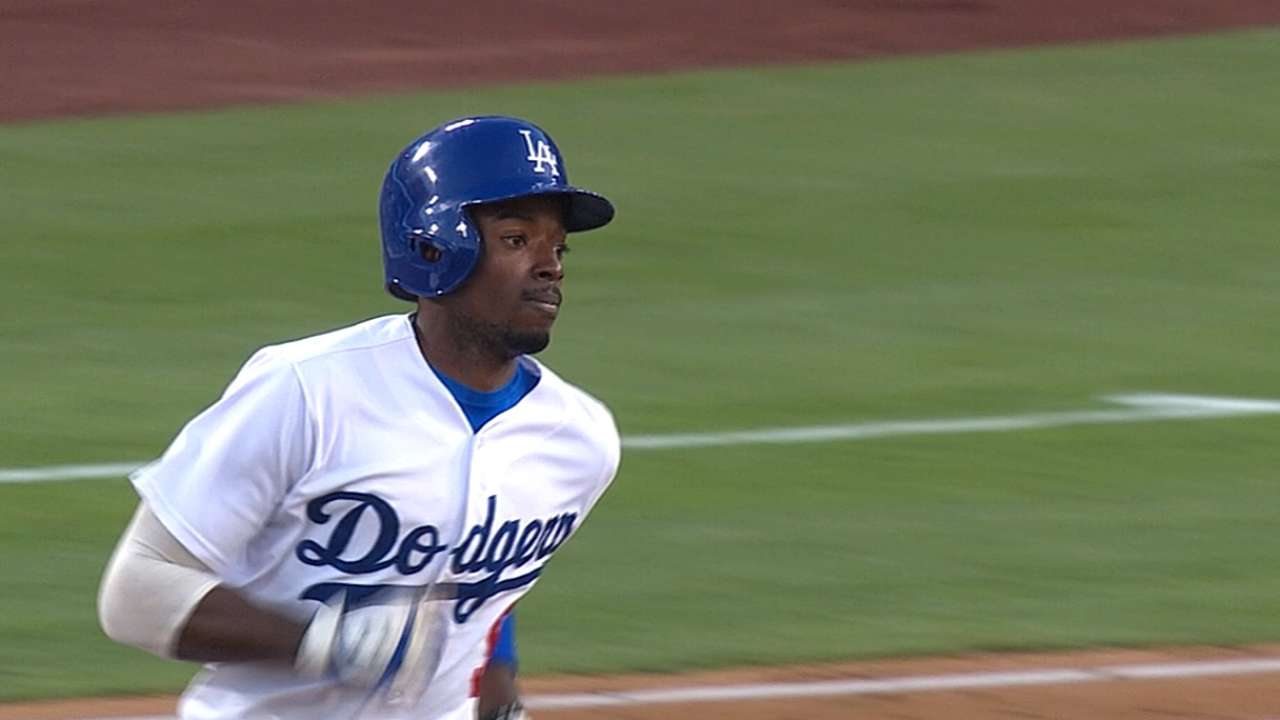 JUPITER, Fla. -- Dee Gordon stole more bases than anybody in the Major Leagues last year. So why is the Marlins' speedster looking to change what's working? Safety.
In Spring Training, Gordon is working on sliding feet-first, something new considering he has traditionally gone head-first while stealing bags.
Already, he's had success swiping bases. He's even tested it on a close play after a pitch-out.
"You get banged up more when you head-first slide," Gordon said.
The 26-year-old second baseman has the scar to prove it. All he has to do is look at his right hand. While with the Dodgers in 2012, he suffered a UCL tear to his right thumb.
"Stealing my 30th base," Gordon said.
A year ago, Gordon experimented with sliding feet-first with Dodgers coach Davey Lopes.
"Me and Davey worked with it last year, but I was so terrible at it," Gordon said.
You couldn't tell by the results. Going head-first, Gordon swiped a MLB high 64 bases.
"This will help him preserve his body a little bit," third-base coach Brett Butler said. "When you slide head-first, a lot of times, it tears you up, especially when you have a small frame. So I think that will protect him a little bit. It will keep him a little stronger, and it also will keep him from breaking fingers, or anything like that.
"A lot of people have the perception that if you go head-first, you go faster. That's not necessarily true, especially when you've got somebody as fleet-footed as Dee. Bottom line is making sure his slide is a little bit sooner so he doesn't over-slide the bag. He did a number of times last year and was called out, because of the instant replay."
Gordon already has five stolen bases in Spring Training.
"A big testament was the other day when they pitched out and I still foot-first slid," the 2014 All-Star second baseman said. "I knew something was up. I can usually tell when they're pitching out. I still went foot-first, and was safe. I was like, 'I can stick with it.' That's what I was nervous about."
Joe Frisaro is a reporter for MLB.com. He writes a blog, called The Fish Pond. Follow him on Twitter @JoeFrisaro. This story was not subject to the approval of Major League Baseball or its clubs.