Cecil confident he will be ready for Opening Day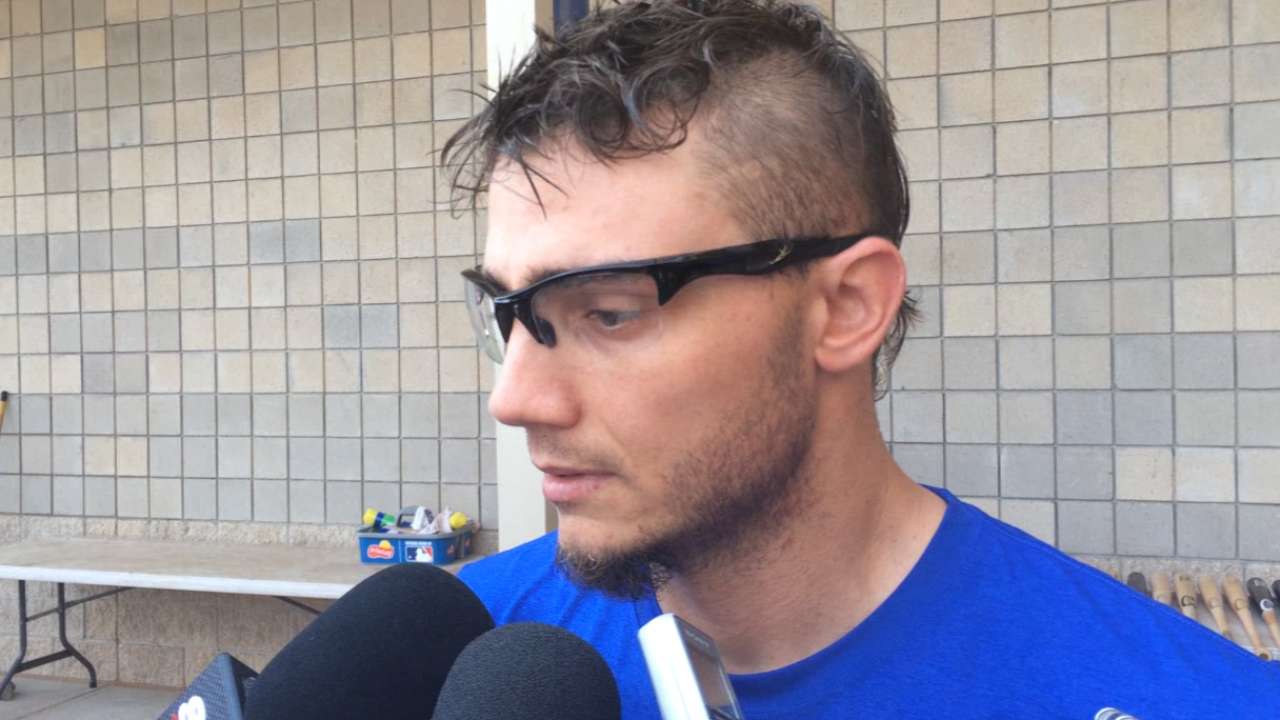 DUNEDIN, Fla. -- The bullpen continues to be one of the biggest question marks as the Blue Jays inch closer to Opening Day. But left-hander Brett Cecil doesn't seem too concerned about it.
Every move Cecil has made over the past couple of weeks has been closely monitored by a large group of reporters. There has been concern about his health after he came down with a sore shoulder during the first week of Spring Training.
The reason for the ongoing saga has been understandable because Cecil remains one of the only proven commodities in the bullpen. There were serious doubts about the bullpen even before Cecil had the shoulder issues, and without his availability the skepticism has reached new heights.
Cecil insists he's going to be fine and that Opening Day is basically a guarantee. He also believes the current core will exceed expectations with Steve Delabar, Aaron Loup and possibly prospect Miguel Castro leading the way.
"It's not going to be terrible, I can tell you that much right now," Cecil said. "There's always room to improve in any aspect of the game. I don't think we absolutely needed somebody. Would it have been nice? Yeah, sure. But I think the guys that we have down there, we can handle it.
"From what I've seen from [Delabar], I haven't really seen him throw, but just from having catch with him I can tell that his mentality is different. He's really working hard to get back to his 2013 form and that's what we need him to be back to. ... Loup is Loup, he's always going to be really good, righties, lefties, it doesn't matter."
Cecil has yet to appear in a spring game, but he is moving closer towards that goal. He tossed his second bullpen session on Wednesday and is tentatively scheduled to throw 15-to-20 pitches in a Minor League game on Saturday.
If everything goes well in that Minor League appearance, the plan for Cecil would be to face big league hitters next week. He should be able to make five appearances before Opening Day and he thinks that will be enough work to be 100 percent ready to go on April 6 against the New York Yankees.
"I have the feel for all of that right now in the 'pen," Cecil said when asked how long it usually takes to get comfortable with all of his pitches. "Usually my curveball isn't as good in the 'pen as it is in the game, just [got to] get that extra adrenaline going.
"I had a couple of hitters in there today, but it's still not the same as a game situation. I like to have something to aim at, and the batter is one of the things I like to aim at when I throw it. Having a hitter in there in a game situation is good reference point for throwing different pitches."
Gregor Chisholm is a reporter for MLB.com. Read his blog, North of the Border, and follow him on Twitter @gregorMLB. This story was not subject to the approval of Major League Baseball or its clubs.