White Sox trim roster by 13; 6 top prospects reassigned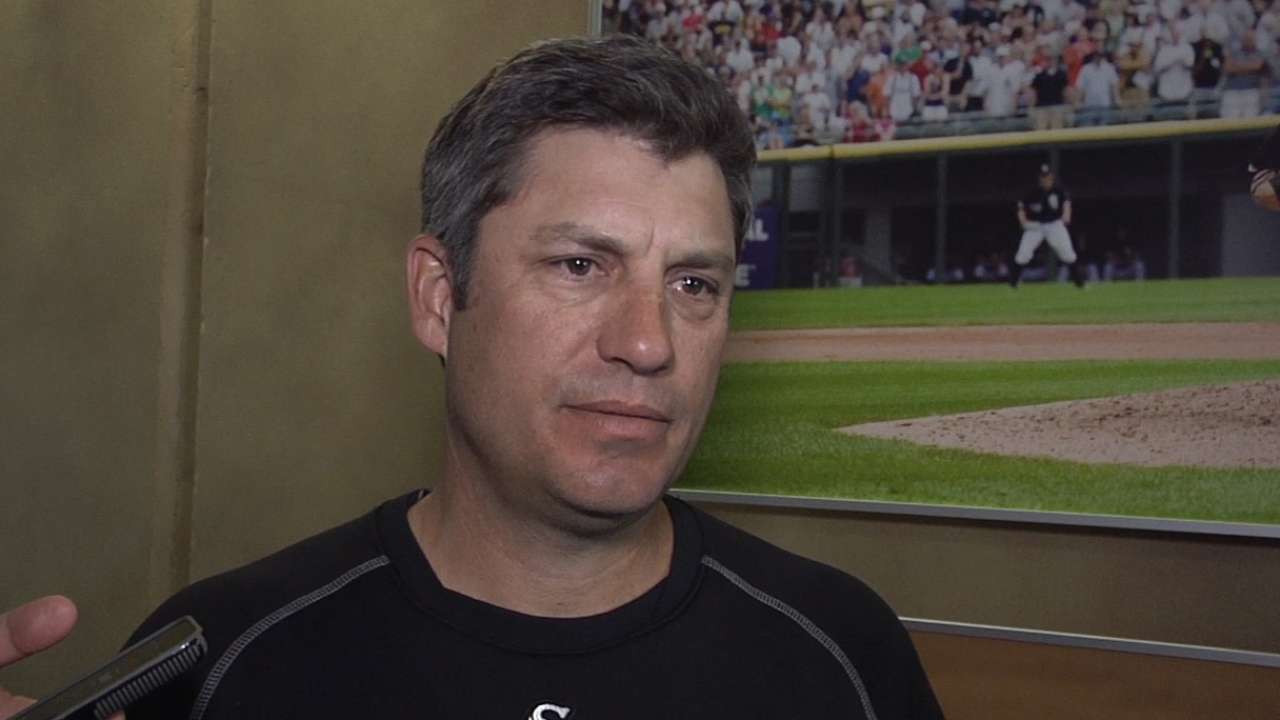 GLENDALE, Ariz. -- The White Sox announced their first roster moves of Spring Training on Wednesday morning, reassigning 13 players to the Minor Leagues. Among the players sent down were catcher Adrian Nieto and third baseman Matt Davidson, as well as a handful of top-rated prospects.
The biggest surprise was Nieto, who spent the entire 2014 season in the Majors so the White Sox could avoid losing him, per the stipulations of the Rule 5 Draft. He hit .236 in 118 plate appearances last season.
"He really missed out on a fair amount of development time," said White Sox general manager Rick Hahn. "I'm sure he would have preferred to spend the year in its entirety in the big leagues, but he understood from a development standpoint that he missed some time, and this is in his long-term interests."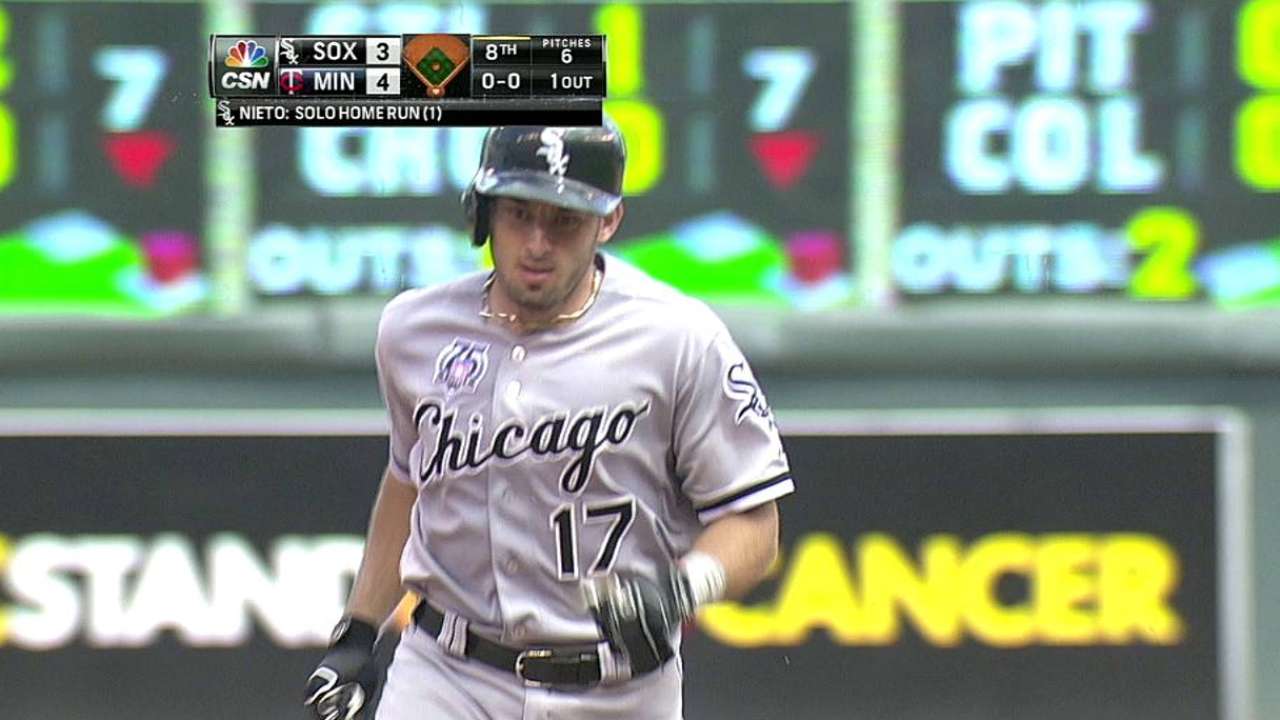 Davidson, No. 11 among the club's prospects, according to MLB.com, struggled mightily in 2014, hitting just .199 with a .645 OPS at Triple-A. He came over to the White Sox from Arizona in the trade that sent Addison Reed to the D-backs.
And although Davidson, who batted .143 this spring, hasn't met expectations yet, Hahn maintained that it's far too early to judge the fruits of that deal.
"That wouldn't be a very good trade," Hahn said. "At age 23, 24, it's far too early to give up on somebody with that type of talent. A lot of external pressure he put on himself last year [is] now removed or resolved. He's poised to have a good year at Triple-A."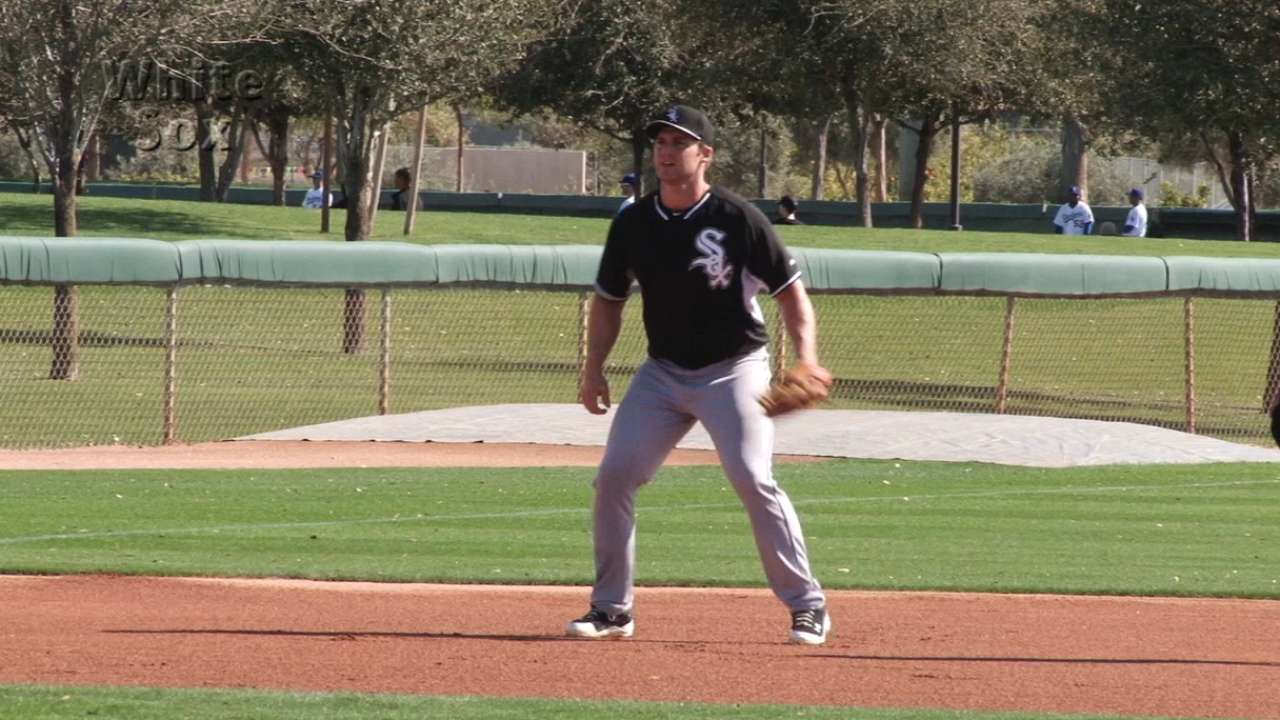 Davidson and Nieto were both optioned to Triple-A Charlotte, along with shortstop Tyler Saladino, catcher Kevan Smith (No. 27) and outfielder Trayce Thompson.
Hahn noted that Saladino and Thompson, ranked Nos. 18 and 19 in the organization, respectively, could fill a need on the big league roster at some point this season. Thompson hit a game-tying homer in what could be his final Cactus League at-bat on Tuesday, and Saladino went deep Monday.
"We're thrilled with both those players with where they're at," Hahn said. "We feel both could help us in Chicago should the need arise. At the same time, we want to maximize their ability, and the way to do that is to get them regular at-bats in Triple-A."
Shortstop Tim Anderson, the the White Sox No. 2 prospect, was also reassigned to Minor League camp, along with infielders Dan Black and Andy LaRoche, outfielder Jared Mitchell and right-handed pitchers Tyler Danish and J.D. Martin.
Danish, who is ranked No. 7 in the organization, is currently nursing a bruised right triceps and is expected to miss up to a week.
Completing the moves, righties Raul Fernandez and Michael Ynoa were sent to Double-A Birmingham. With the reductions, the White Sox spring roster currently consists of 51 players.
"It's never a good day," said White Sox manager Robin Ventura. "You're giving news to guys who were hoping to come in here and be a little higher on the totem pole. ... But something always happens up here where you need guys. So you want them to go down and be ready to be able to fill in."
AJ Cassavell is a reporter for MLB.com. Follow him on Twitter @ajcassavell. This story was not subject to the approval of Major League Baseball or its clubs.