Cobb diagnosed with tendinitis in forearm
Injury expected to force Rays right-hander to miss Opening Day start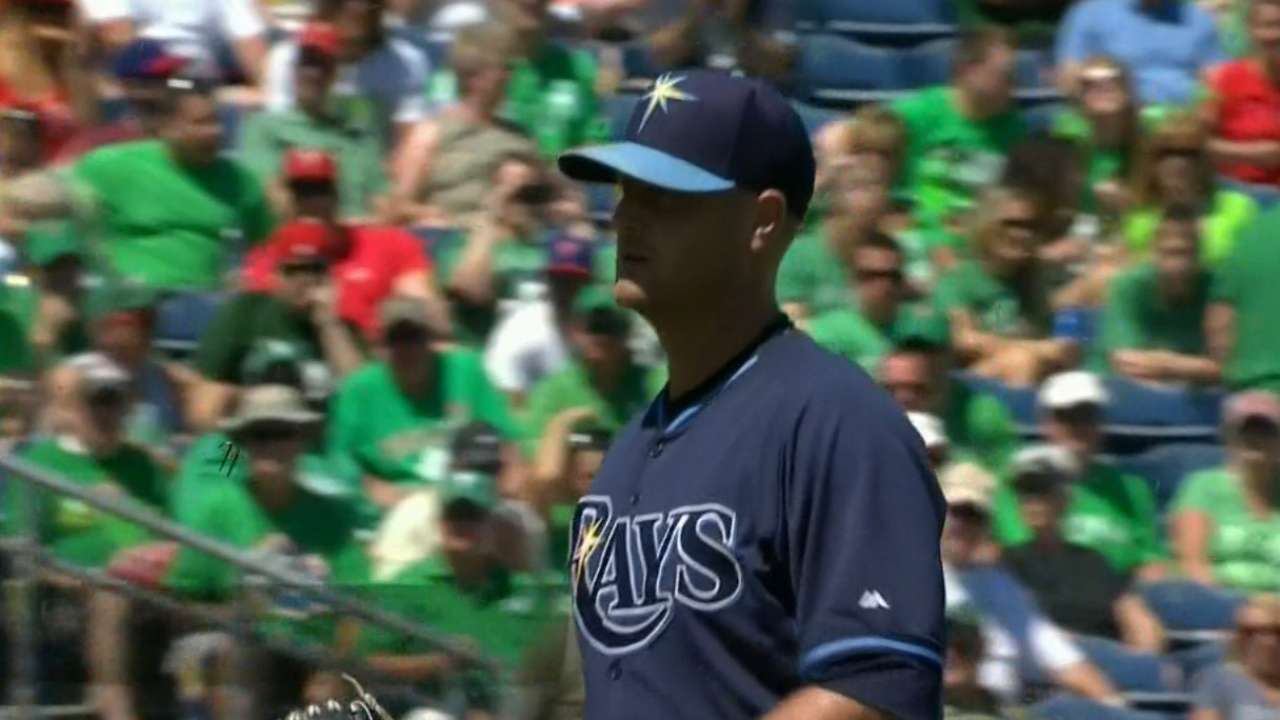 DUNEDIN, Fla. -- Alex Cobb's "right-forearm tightness" has been diagnosed as tendinitis, the Rays acknowledged Wednesday morning.
"Cobber, [we] talked to him last night and he seemed to be in good spirits," Rays manager Kevin Cash said. "We'll just keep monitoring it and he'll get with the trainers obviously this morning and in the coming days."
The diagnosis, though not severe when compared to other possible scenarios, is expected to knock the right-hander out of his assignment as Tampa Bay's Opening Day starter against the Orioles at Tropicana Field on April 6.
"Right now, that would be a longshot," said Cash when asked if Cobb could still make the Opening Day start.
Cobb had "a little bit" of forearm tightness leading up to Tuesday's start against the Phillies, then elected to leave the game after pitching three perfect innings, during which he struck out three while displaying electric stuff.
Cash noted that Cobb will rest for "four, five, seven days" and then "probably get re-evaluated."
Chris Archer now appears to be in line to be the Rays Opening Day starter, but Cash said that decision has not yet been made.
The Rays went into Spring Training with one available spot in their rotation, which is expected to be occupied by Matt Moore later in the summer when he returns from Tommy John surgery. But Cobb's diagnosis is the latest in a series of events that have turned the rotation upside down this spring.
No. 3 starter Drew Smyly has been slowed due to left-shoulder tendinitis and No. 5 hopeful Alex Colome has been laid up with pneumonia.
Others in the mix for the open spot, or spots, include Nathan Karns, Matt Andriese and Everett Teaford.
Bill Chastain is a reporter for MLB.com. This story was not subject to the approval of Major League Baseball or its clubs.