MLB Pipeline checks in from Cardinals camp
Piscotty, Gonzales stand out; second baseman Wilson discusses spring experience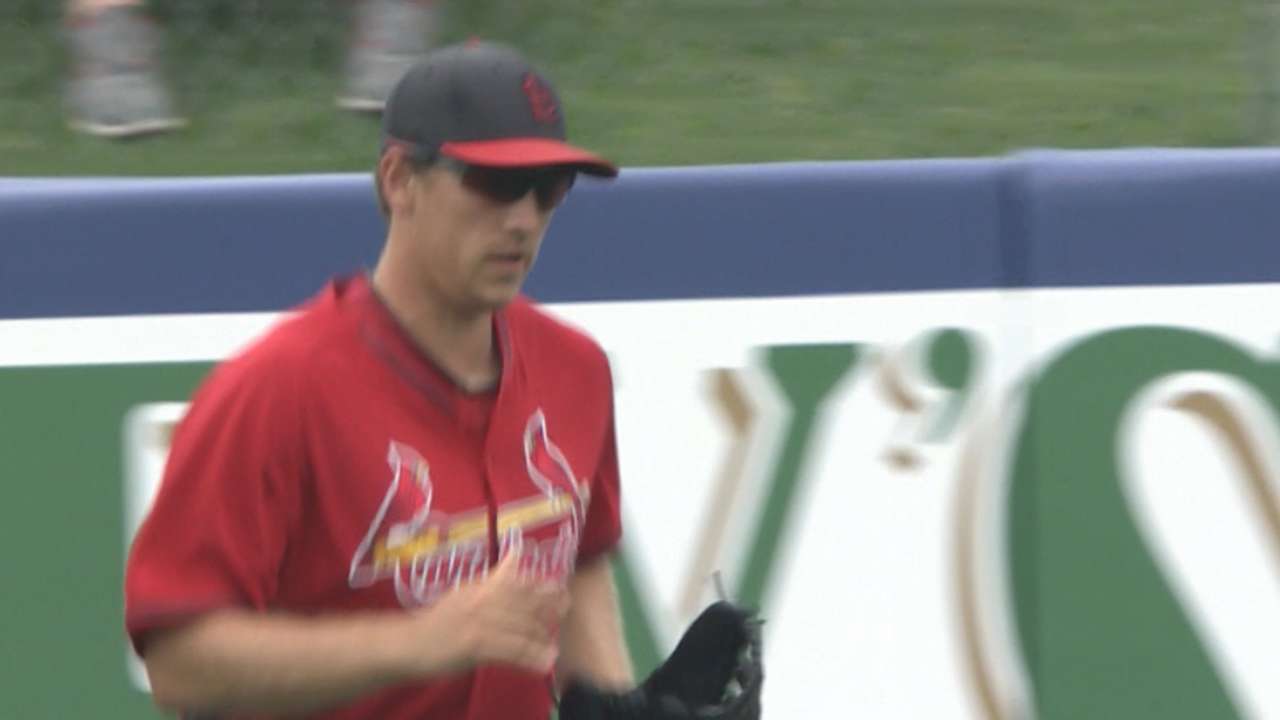 Every Spring Training, prospects get a chance to show what they can do as they prepare for the season ahead. Some are competing for jobs in big league camp, while others are prepping for the season as they vie for spots at Minor League affiliates throughout the team's system. MLBPipeline.com is visiting all 30 camps this spring. Today, we check in on the St. Louis Cardinals.
JUPITER, Fla. -- Spring is known as a time of renewal and new beginnings, and the Cardinals take that message to heart. Every year at the start of Spring Training, they give their Minor Leaguers a fresh start.
"Our staff really believes we have to start over ... with our fundamentals, with our preparation," Cards director of player development Gary LaRocque said. "We don't start where we were. We start over."
MLB Pipeline Spring Training Reports
The Cardinals are preparing their players to be challenged throughout the season. LaRocque said they had 51 transactions in 2014 moving a player up from one full-season club to another and another 17 that moved a player from extended spring camp to a full-season club. Not all those promotions were permanent. Some may have lasted only a couple of days, but they affected a significant portion of their Minor Leaguers. And LaRocque believes those experiences are a key part of the development process.
"Where you are in April is one thing," LaRocque said. "We get it, players want to be where they want to be. Where you are in June, July and August, where you are going down the stretch is an indication of what you've been doing and what you did."
Camp standouts
Outfielder Stephen Piscotty and left-hander Marco Gonzales, the Cardinals' top two prospects, are both showing off their ability in Major League camp. Piscotty, who is ranked No. 91 on MLBPipeline.com's Top 100 Prospects list, is hitting .304/.346/.348 with two stolen bases in 13 games this spring. Gonzales is competing for a spot in the Cards' rotation and has posted a 0.84 ERA in three Grapefruit League appearances.
But it's not just the players on the cusp of the Major Leagues that are getting noticed. Catcher Carson Kelly and right-hander Alex Reyes, who spent last year as batterymates at Class A Peoria, have both been able to get in big league games.
LaRocque said manager Mike Matheny does a good job of making sure players such as Kelly and Reyes get chances to play with the big leaguers during Spring Training.
"They all get great opportunities here, the younger players," LaRocque said. "Mike and the staff are tremendous about making sure our younger players, including guys that are not just non-roster guys, guys that are in Minor League camp, [get in games], so we're pretty fortunate."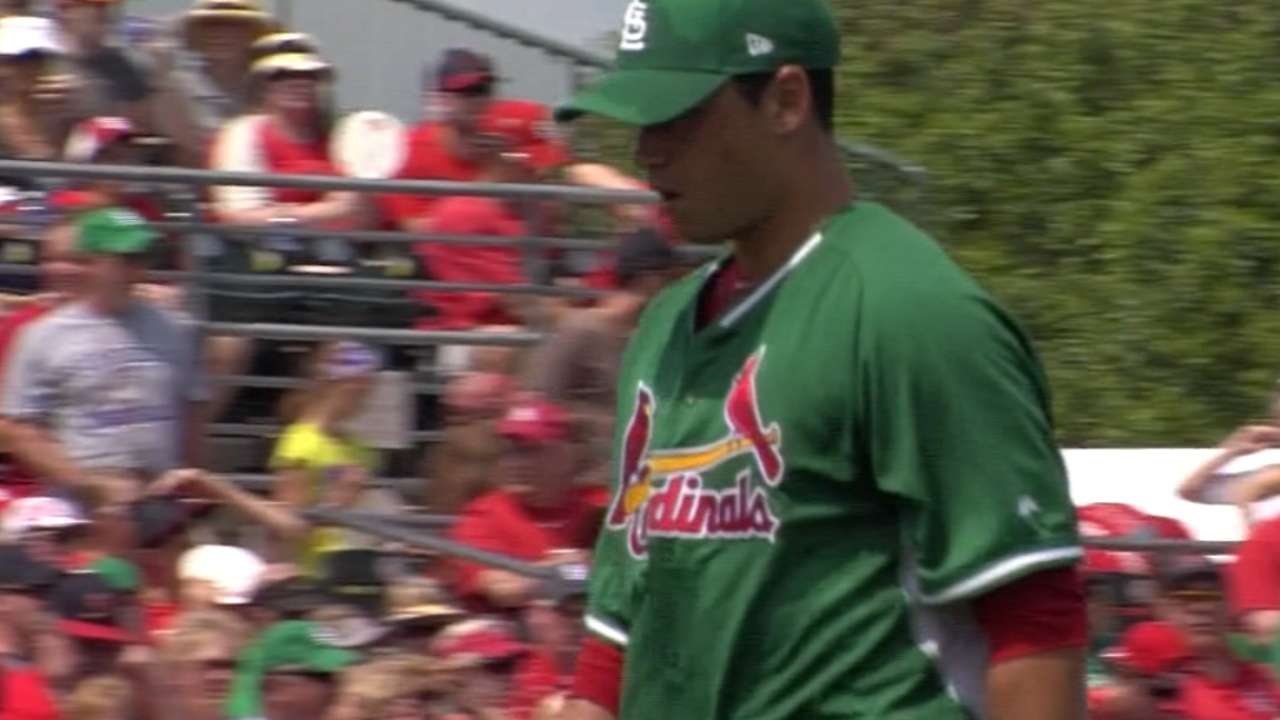 Breakout candidates
C.J. McElroy, OF: A foot injury curtailed McElroy's 2013 season, but he bounced back well with Class A Peoria in 2014. Though he hasn't played above the Midwest League, he got a taste of a higher level when he went to the Arizona Fall League last year, an experience that should serve him well as he advances in the Minor Leagues.
Trey Nielsen, RHP: Though he hadn't pitched much in college, St. Louis selected Nielsen in the 30th round of the 2013 First-Year Player Draft. He needed Tommy John surgery shortly after signing and didn't make his professional debut until 2014 in the New York-Penn League. The right-hander, who is the son of former big leaguer Scott Nielsen, has a good sinking fastball and could come on strong as he gets more experience on the mound and further removed from surgery.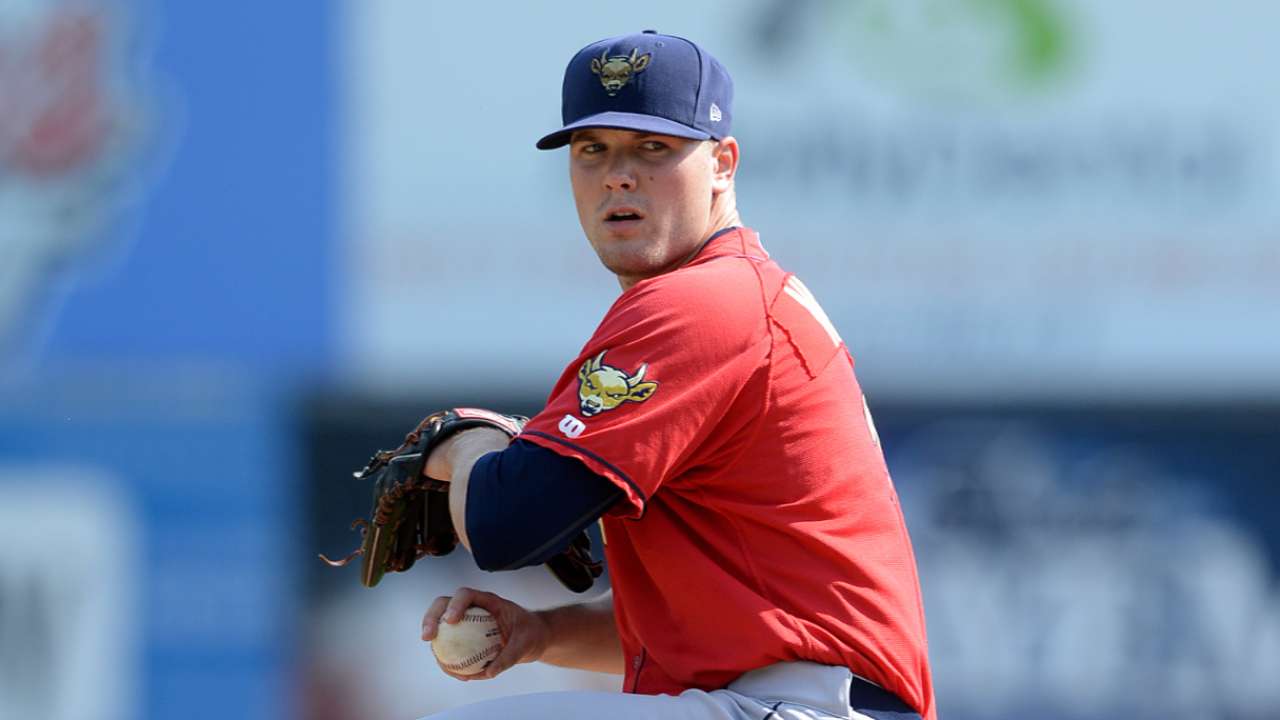 Three questions with Jacob Wilson
A 10th-round pick in 2012, Wilson has played his way to the upper levels of the Minor Leagues. After he was sidelined by a left knee injury last June, the second baseman got back on the field with a strong showing in the Arizona Fall League.
MLBPipeline.com: What have you been able to learn being around the more experienced guys in the clubhouse this spring?
Wilson: So far, just working with a lot of the older guys, learning a lot of the smaller things about the game, where the mental aspect starts coming into play. So being around those guys, you start seeing how they go about things. You sit back and watch how they do things, you learn the right way to go about it. I think that's the biggest thing with this group, we've got a great group of older guys that are willing to work with us younger guys. I think that's huge within this organization.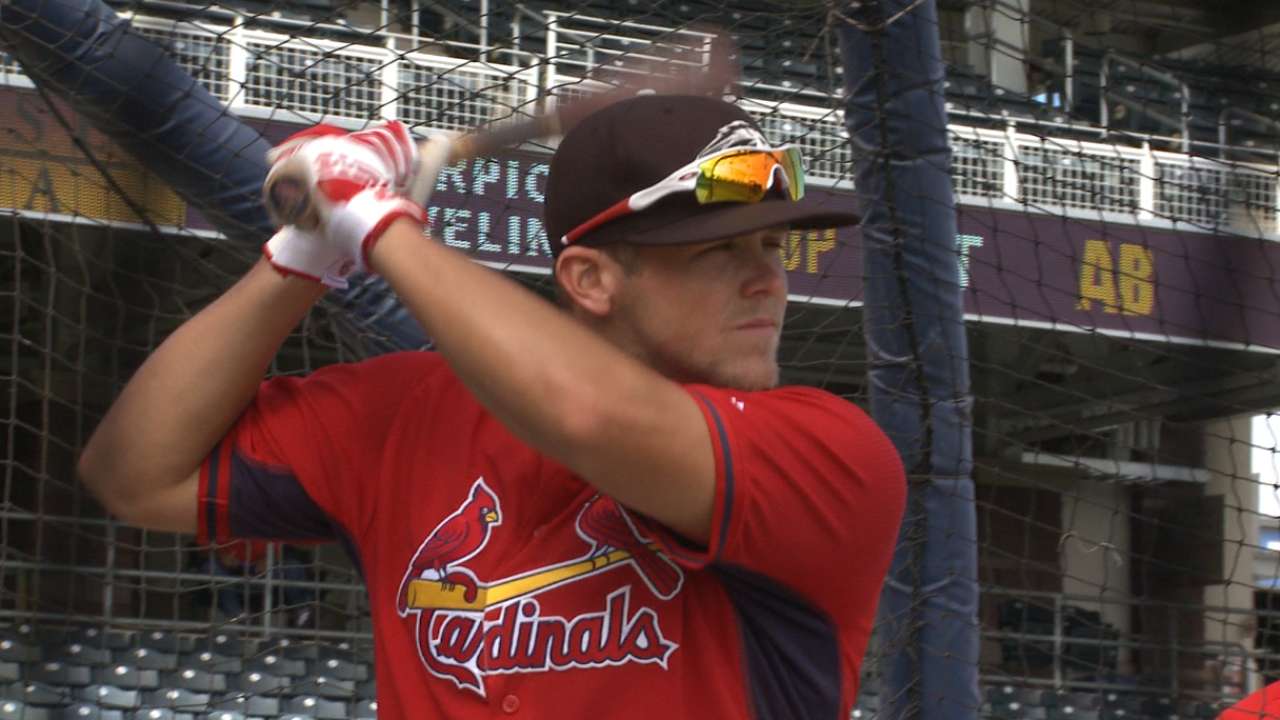 MLBPipeline.com: Who have you been able to learn from the most?
Wilson: I've actually spent a lot of time between Greg Garcia and Pete Kozma. Those guys have spent a lot of time working and talking about things. So those have been two guys that I have worked with a lot more. But like I said, within this clubhouse, you can go to any guy and ask for advice or ask for something, and they're willing to stop what they're doing and help with you.
MLBPipeline.com: What are your goals for this season?
Wilson: Just to be better defensively, to put myself in good position to make the play. Every at-bat find a way to make it a quality at-bat throughout the year. Stats, they just come off of that. The more quality at-bats you have, the better that's going to be. So go out and just play and leave it out on the field for us.
Teddy Cahill is a reporter for MLB.com. Follow him on Twitter at @tedcahill. This story was not subject to the approval of Major League Baseball or its clubs.