Howell taxed by lengthy warmup in bullpen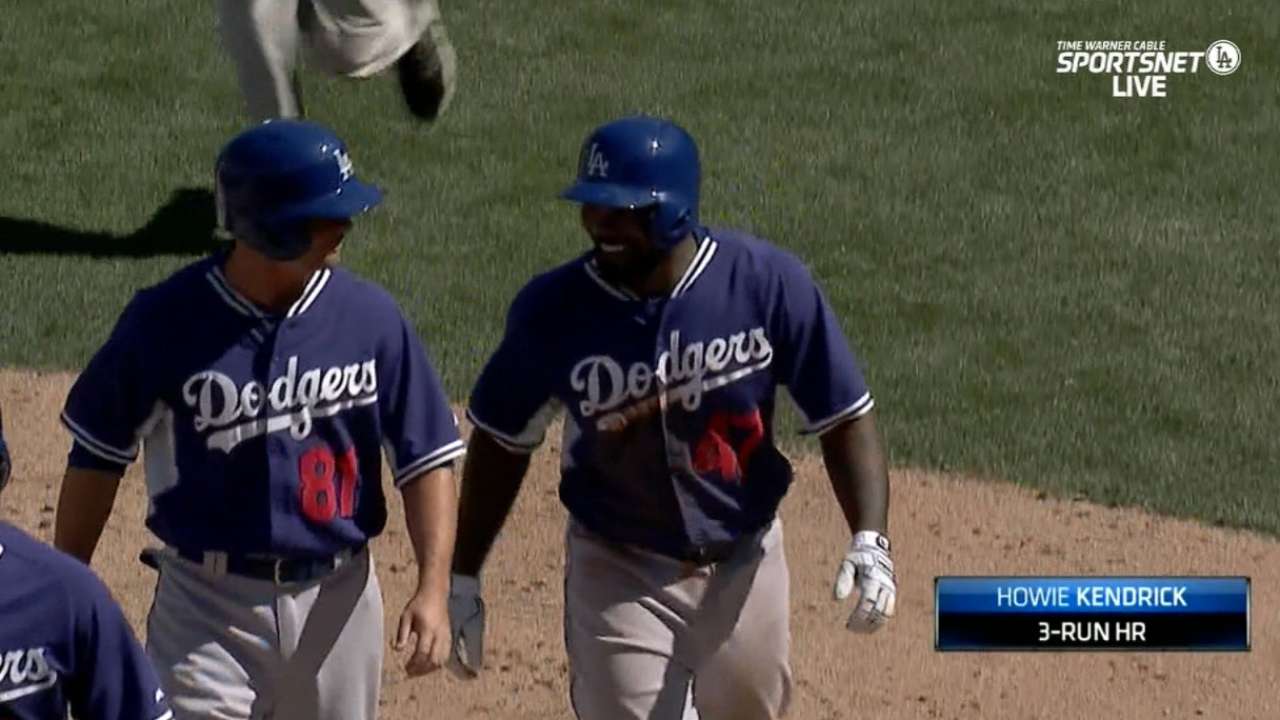 SURPRISE, Ariz. -- Dodgers reliever J.P. Howell, unable to finish off his one-inning relief assignment in Tuesday's 11-11 tie with the Rangers, said he came out of the appearance healthy.
This was Howell's second outing since missing a week with a strained left groin. Howell said he was wild in his fifth-inning outing on Tuesday (three runs, three hits, two walks) because he spent too much time warming up in the bullpen while the Dodgers were scoring seven runs in the top of the inning.
Manager Don Mattingly agreed with his pitcher.
"You don't want to see a guy wild like that, but we had that real long inning and he looked gassed when he got in there," Mattingly said.
Howell's importance is elevated this season with injuries to closer Kenley Jansen, out until May after left foot surgery, and Brandon League, who received an anti-inflammatory injection in his right shoulder this week and will try to resume playing catch on Thursday.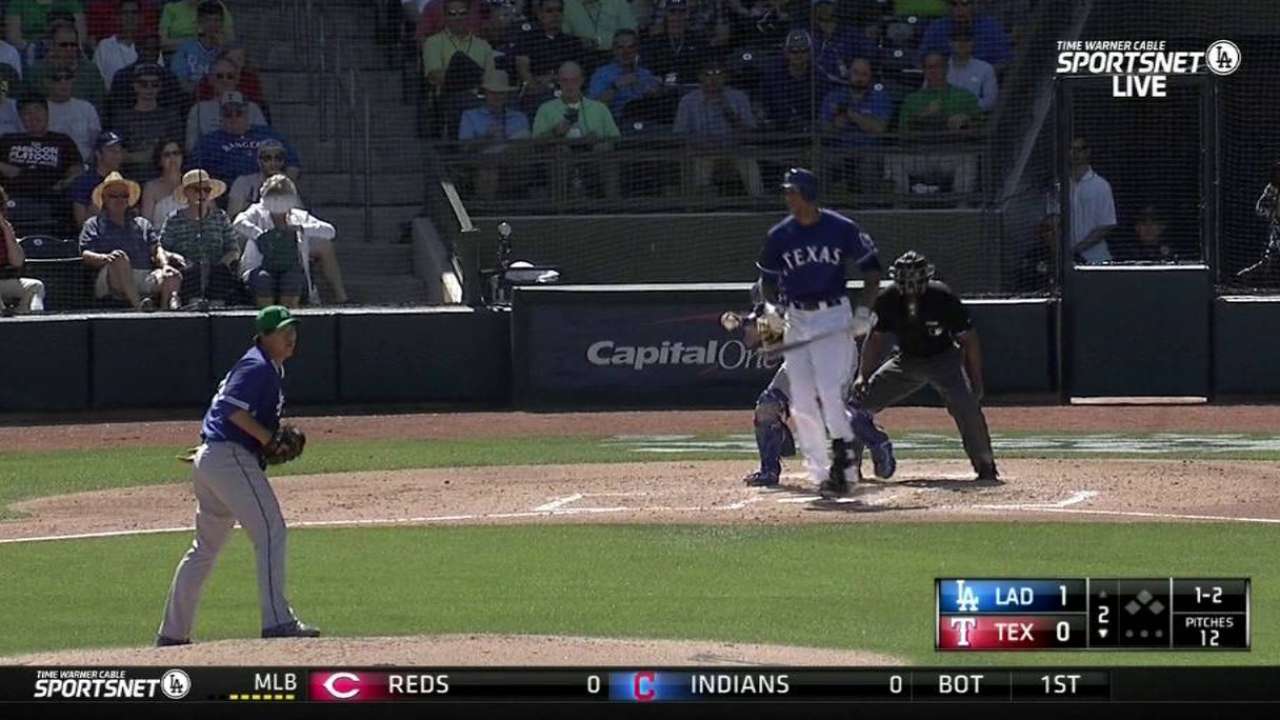 Mattingly said he was more pleased with starter Hyun-Jin Ryu's command in three effective innings than concerned with velocity that barely touched 90 mph.
"He can add on when he wants to," Mattingly said. "No real concern."
In Tuesday's bullpen tryout, Juan Nicasio pitched out of a jam for a scoreless inning, Pedro Baez allowed a solo home run in 1 1/3 innings, Paco Rodriguez pitched a perfect inning, David Aardsma allowed two runs in his inning and Daniel Coulombe walked two and was charged with two unearned runs in two-thirds of an inning.
Meanwhile, Howie Kendrick led the offense with a three-run homer and a single to raise his average to .364. Jimmy Rollins went 2-for-3 with a double and is batting .400. Justin Turner had two more hits and is hitting .375, while A.J. Ellis had a two-run double.
Ken Gurnick is a reporter for MLB.com. This story was not subject to the approval of Major League Baseball or its clubs.