Pederson in lead for Dodgers' center-field job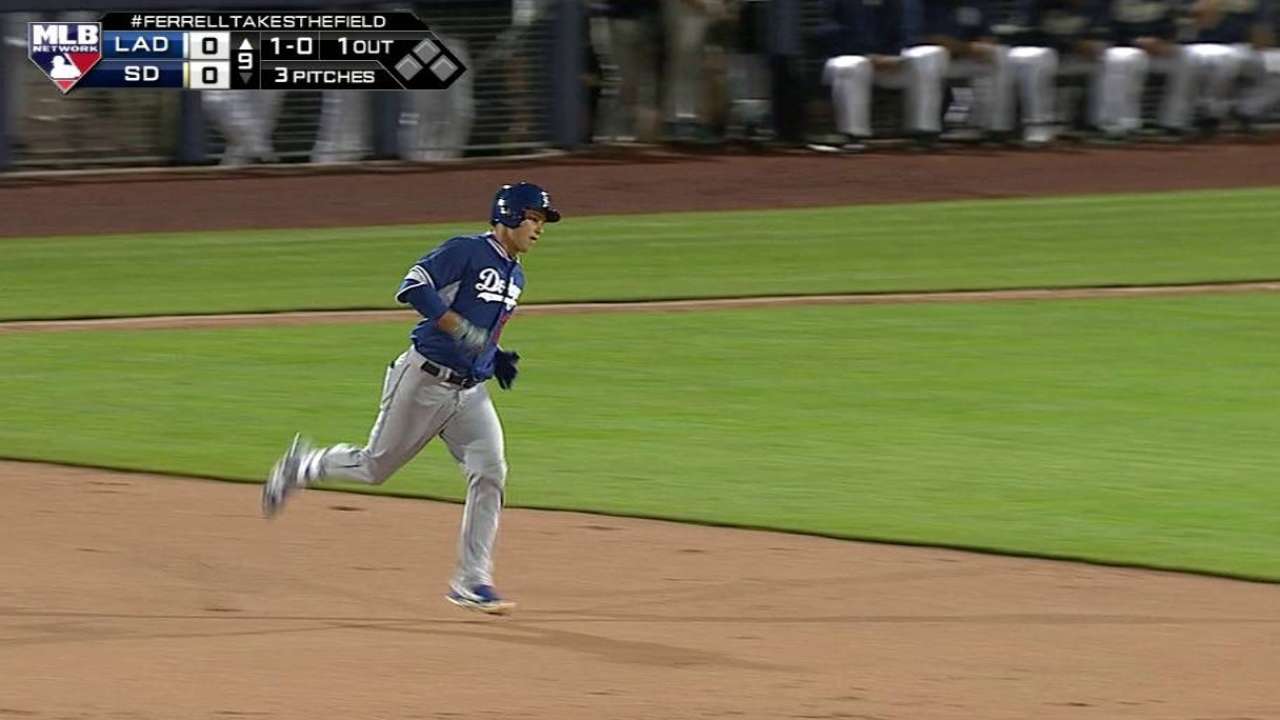 SURPRISE, Ariz. -- Dodgers manager Don Mattingly wouldn't say rookie Joc Pederson has won the center-field job for Opening Day, but Pederson has been getting the extended look the club promised this spring.
"We haven't made any decision yet on who's going to play where, but we do like the way things are going for Joc," said Mattingly, who started Pederson on Tuesday along with outfielders Yasiel Puig and Carl Crawford.
It's no surprise that Pederson's nine starts in center this spring are more than any other outfielder, because management needed to see if he's ready for the April assignment.
Pederson went 0-for-3 in Tuesday's 11-11 tie with the Rangers and is hitting .360 with 27 plate appearances. His main competition is left-handed hitter Andre Ethier (.182 in 24 plate appearances) and right-handed hitter Chris Heisey (.100 in 22 plate appearances).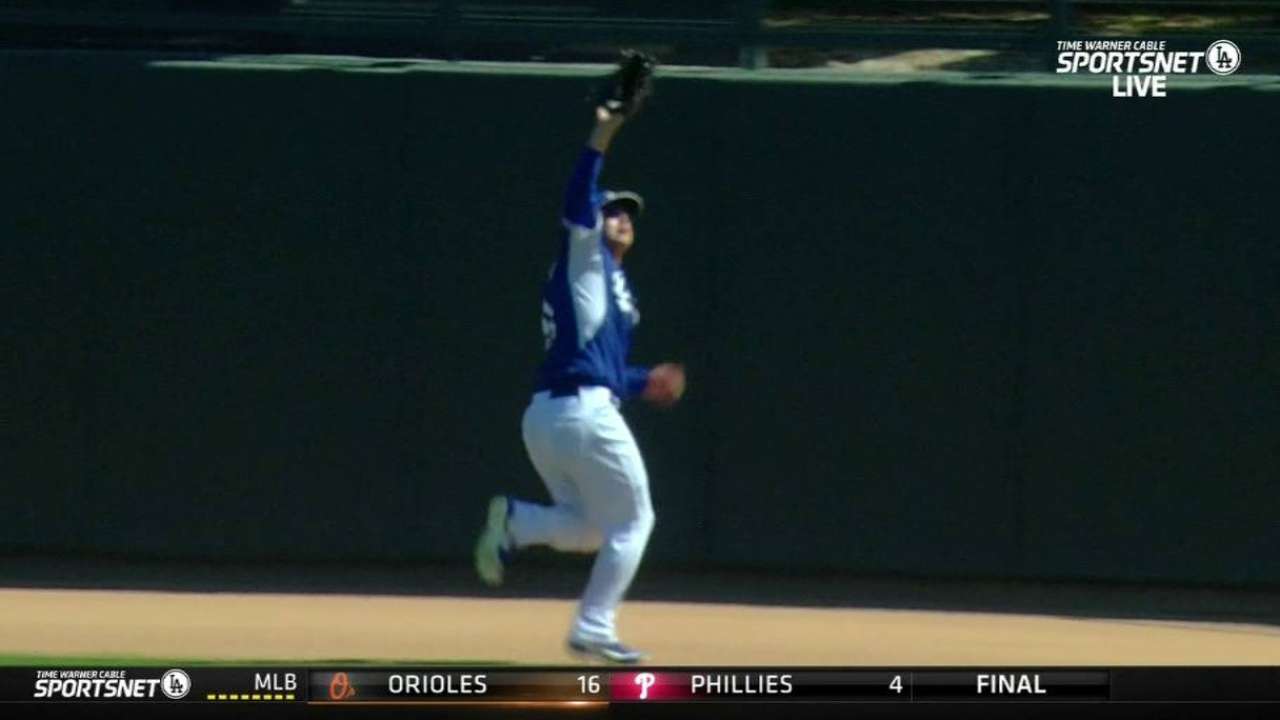 "We're still competing, but obviously we like what we see," Mattingly said. "We look at the process as much as hitting .409 [Pederson's average coming into Tuesday]. How he's working, how he's dealing with it all. I was talking to him today about having good at-bats and taking that into the season."
Puig (.200) isn't the only regular having a tough spring -- 14 games into the Cactus League schedule. Adrian Gonzalez is batting .174, while Juan Uribe is at .095. Neither played on Tuesday.
Ken Gurnick is a reporter for MLB.com. This story was not subject to the approval of Major League Baseball or its clubs.