What to watch for in today's games
Tanaka, overlooked Chicago hurlers, Rockies' Gray among pitchers who will take hill in spring action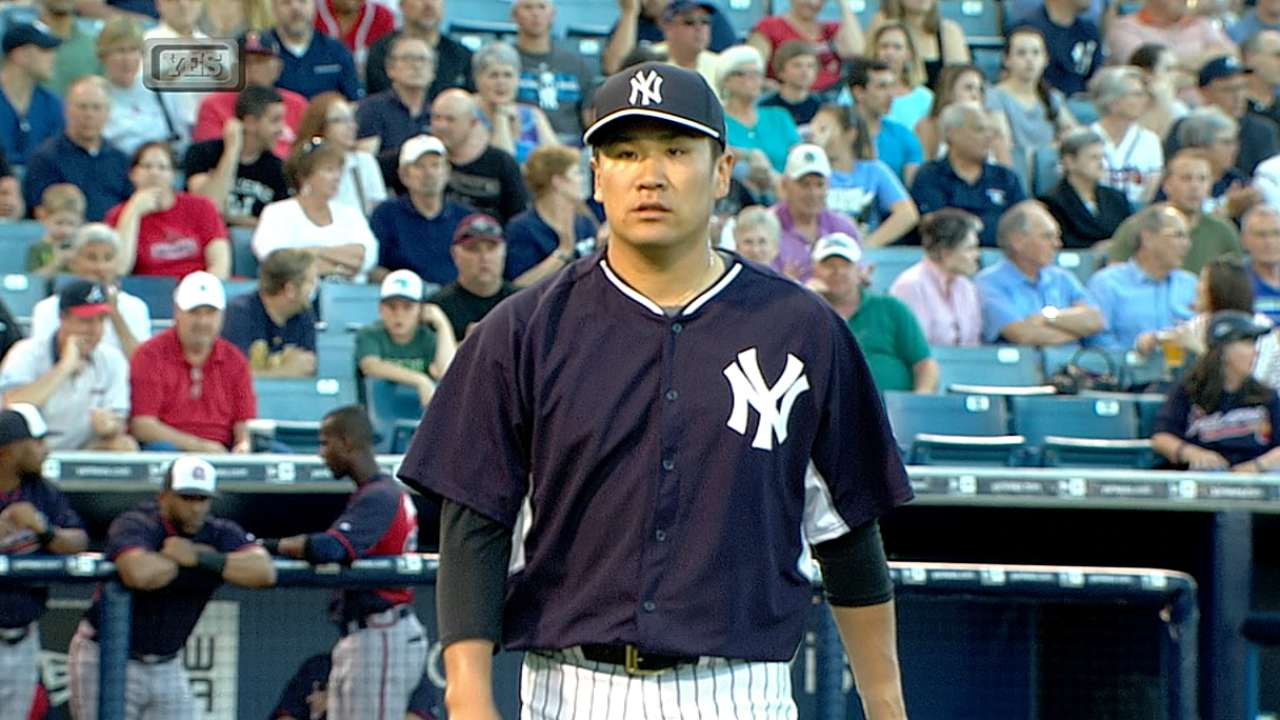 Spring Training games continue today in Florida and Arizona. Yankees right-hander Masahiro Tanaka makes his second Grapefruit League start, the Tigers finally get to see their double-play combo in action and a young power arm looks to continue his impressive spring.
Here are five things to watch for:
Tanaka makes second start: NYY@ATL, 6:05 p.m. ET, MLB.TV
Tanaka's spring debut couldn't have been any smoother, as the Yankees righty turned in two perfect innings with two strikeouts. He'll look to continue prepping for the regular season against the Braves.
"He looked great, kind of picking up right where he left off last year," catcher Brian McCann said after Tanaka's first Grapefruit League start. "His sinker tonight was what impressed me the most. He had good downward action on it. His split was there, and he had a couple of quick innings. He was putting the ball where he wanted."
Detroit's double-play duo finally together: DET@PIT, 6:05 p.m. ET, MLB.TV
What could arguably be the Tigers' best double-play combination since Tram and Sweet Lou didn't come to fruition last year, as injuries kept shortstop Jose Iglesias off the field in second baseman Ian Kinsler's first season in Detroit. Iglesias is finally healthy, and he and Kinsler take the field together for the first time.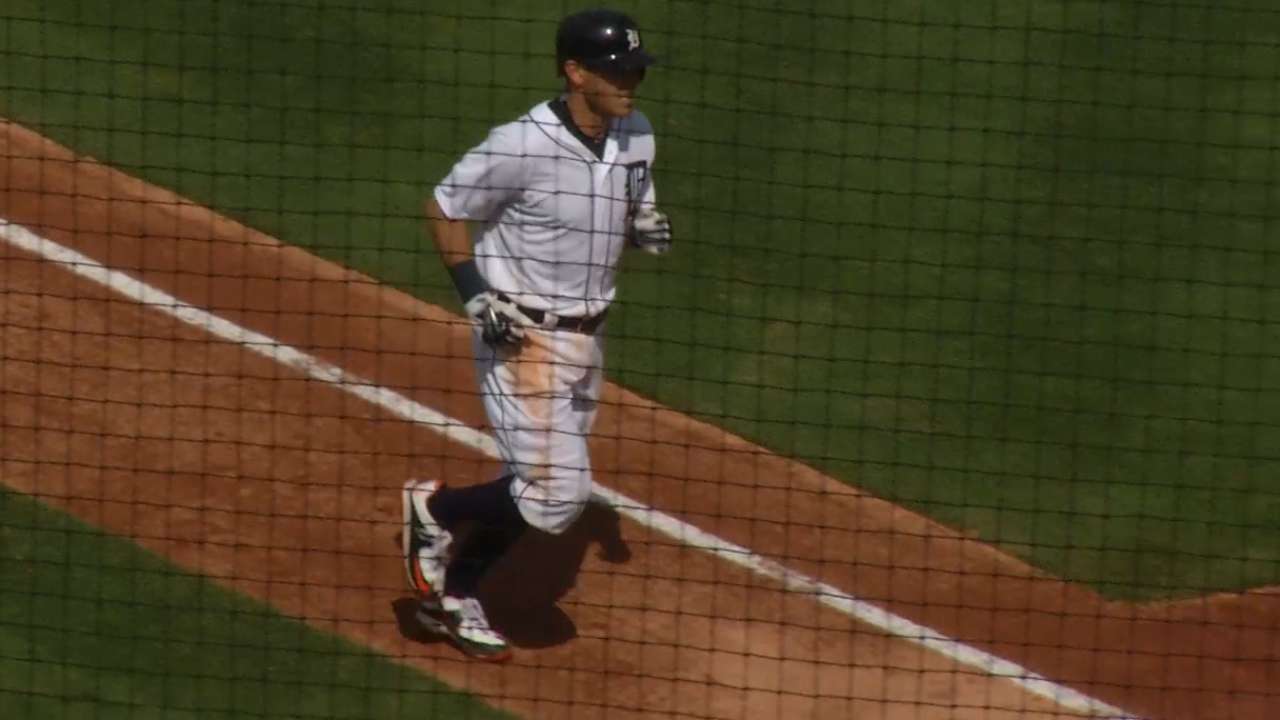 "I think the personality has to do a lot with it, and Kinsler is a great human being, a great guy to talk with and one of the best in the business out there," Iglesias said of getting on the same page.
Chicago's other arms: CHC@LAD, 4:05 p.m. ET (MLB.TV), CWS@CIN, 4:05 p.m. ET
Chris Sale and Jeff Samardzija get most of the publicity for the White Sox, and Jon Lester helped heighten expectations when he signed with the Cubs. But other talented pitchers will call the Windy City home this summer.
Cubs righty Jake Arrieta, projected as the team's No. 2 starter, and Jose Quintana, the South Siders' No. 3, each will take the mound in Arizona. Arrieta has allowed one earned run in six innings this spring, while Quintana has surrendered one earned run in 6 2/3 innings.
Rockies' Gray makes fourth appearance, first start: ARI@COL, 10:10 p.m. ET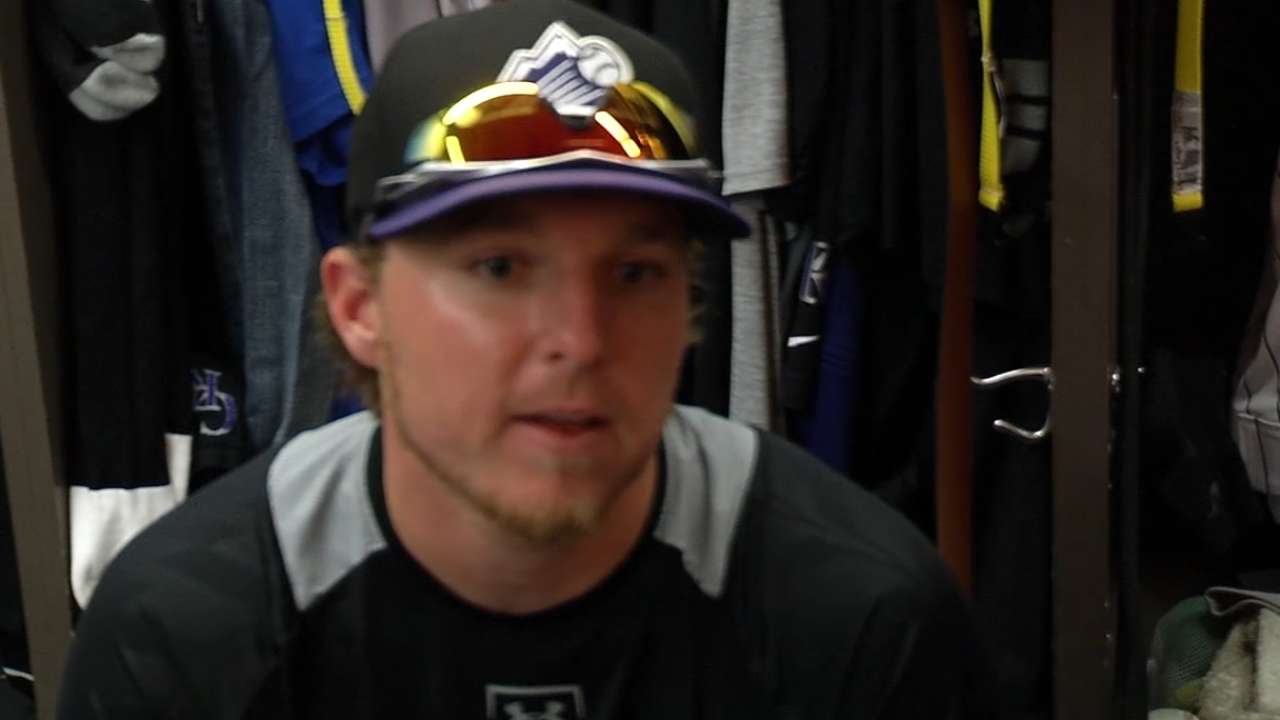 Rockies right-hander Jon Gray, the No. 3 overall pick in the 2013 First-Year Player Draft, looks to continue his spectacular spring as he makes his first Cactus League start. Gray has dominated in three relief appearances, tossing six scoreless innings and striking out five as he makes his case to join the Rockies' rotation.
"They're baby steps to the bigger goal," Gray said. "One of the goals I have is to not give up a run. Every outing is just a baby step toward that goal."
Brewers' Lind makes debut in field: MIL@KC, 4:05 p.m. ET
Adam Lind, acquired this offseason from Toronto to fill Milwaukee's void at first base, is expected to make his first start in the field Wednesday against Kansas City. Lind has been limited to designated hitter duties because of back tightness, but he should be ready to take the field after getting another day at DH on Tuesday for precautionary reasons.
Cash Kruth is a reporter for MLB.com. Follow him on Twitter at @cashkruth. This story was not subject to the approval of Major League Baseball or its clubs.