Dodgers match L.A. spring record for draws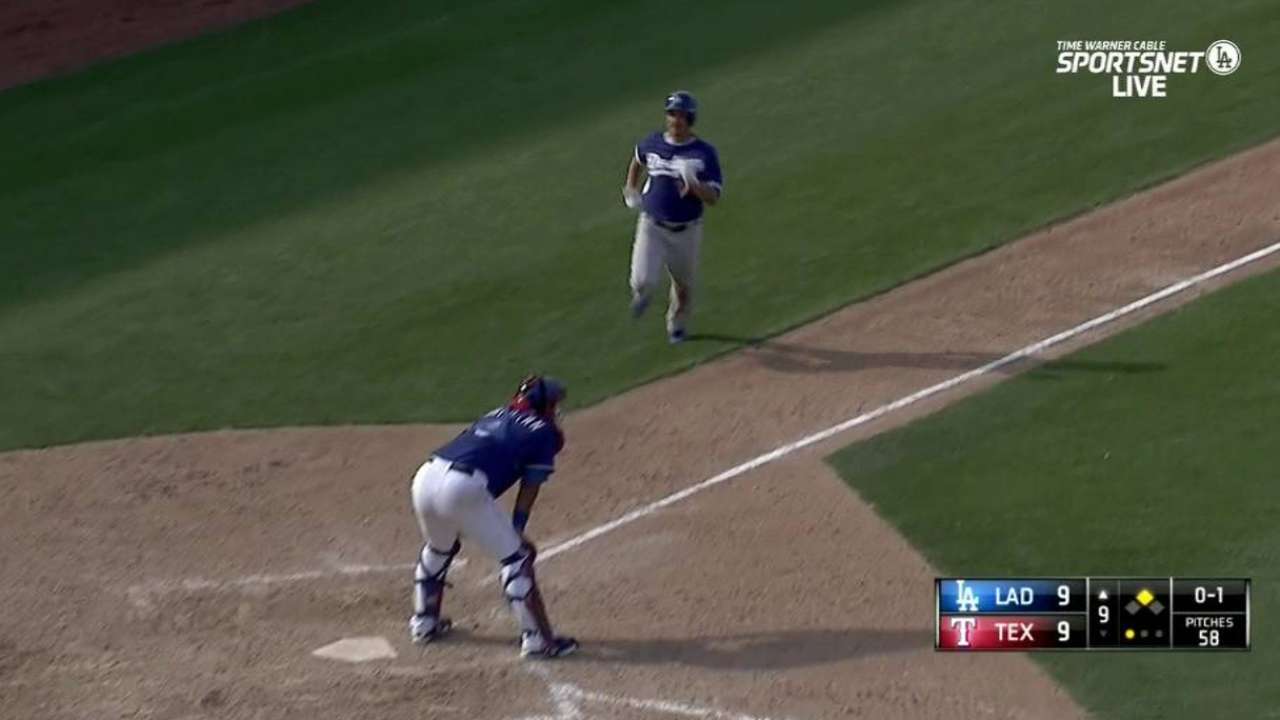 SURPRISE, Ariz. -- A two-run single by the Rangers off Minor Leaguer Ramon Toncoso in the bottom of the ninth inning on Tuesday resulted in the Dodgers tying the Los Angeles record for Spring Training ties.
The 11-11 draw with Texas was the fifth this Cactus League season, matching the Los Angeles record set in 2006 and equaled last year.
Troncoso was the eighth Dodgers pitcher to enter the game. Of the group, Paco Rodriguez was the only one who did not allow a hit or walk.
On defense, the Dodgers committed four errors, while the Rangers had three.
None of the errors was charged to Alex Guerrero, who continues to reshape his reputation with a solid spring, and he even appeared in this game at shortstop, after previous stints at third base and left field.
"He seems a lot more comfortable all over and he's pushing us to give him more of a utility look," said manager Don Mattingly, who added that he's already comfortable with Guerrero at second base, which never was the case last season.
Guerrero could fill that utility role if he's not dealt, but he's said he will refuse a Minor League agreement, a right the Dodgers gave him when he signed a $28 million deal out of Cuba.
Ken Gurnick is a reporter for MLB.com. This story was not subject to the approval of Major League Baseball or its clubs.