Leake, Chapman strong in shutting out Tribe
Reds arms looking good as spring rolls on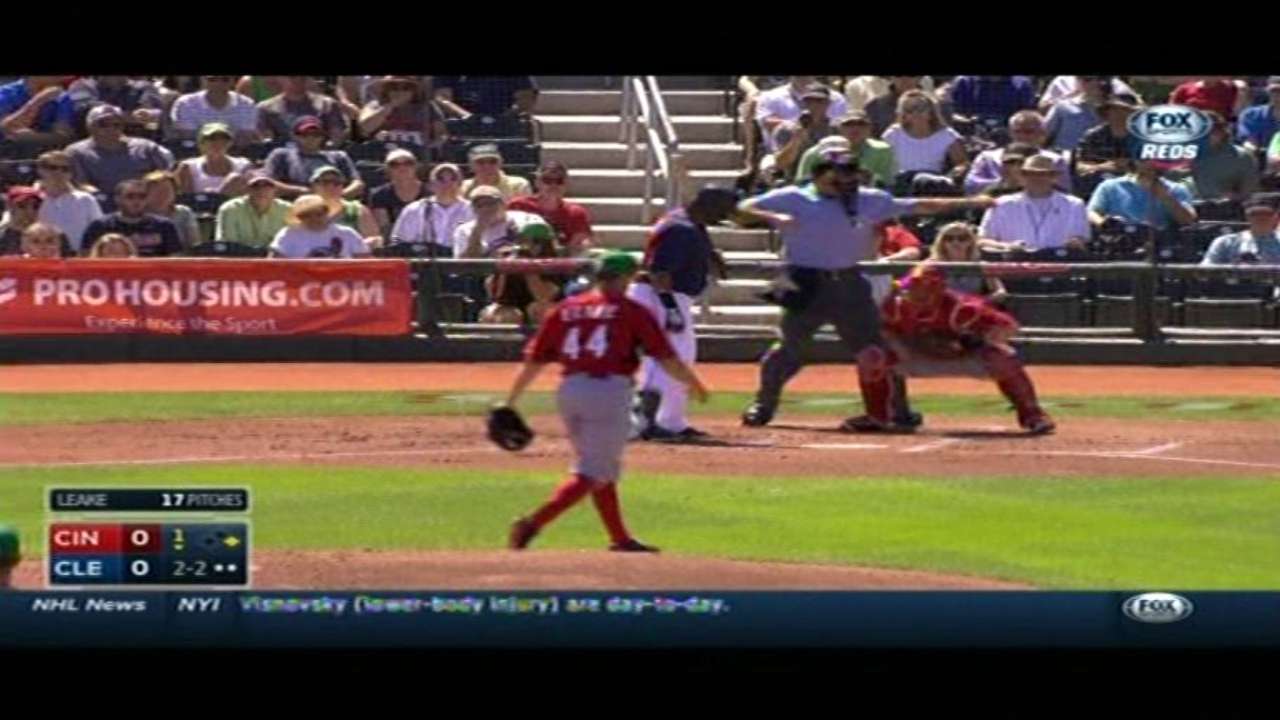 GOODYEAR, Ariz. -- Mike Leake is the Reds' No. 2 starter this year, but he said after another scoreless Spring Training outing on Tuesday that he's not considering that role any more significant than any other spot in the rotation.
"I'm still taking the same preparation I have for the last three years," Leake said after turning in his longest stint of the spring; a four-inning, two-hit, three-strikeout effort against the Indians in a 4-0 win at Goodyear Ballpark.
"It's not like it's anything different. Every guy's the No. 1 starter when they're pitching, so I don't really look at it like I'm the No. 2 guy. I'm just another pitcher on this staff."
Leake said he continued to work on his changeup, which he hopes he can utilize more often in 2015, and that while he wasn't particularly sharp on Tuesday, he benefited from the work.
"Every first pitch was a ball except for one," Leake said. "So at least I got to work behind hitters and get out of bad counts, so that's a positive."
Chapman goes two
Closer Aroldis Chapman came in for Leake and pitched two innings, striking out three and walking one while giving up two hits.
Reds manager Bryan Price said it's all part of a plan.
"We kind of stayed with that theory," Price said. "We're going to try to get him more innings on the front end of Spring Training so he can utilize his slider and changeup a bit more. It's always seemed to help him get better as far as developing his pitches and getting better command of the zone.
"And as we get closer to the back end of Spring Training, we'll start to limit his amount of innings but have him throw more often and closer together."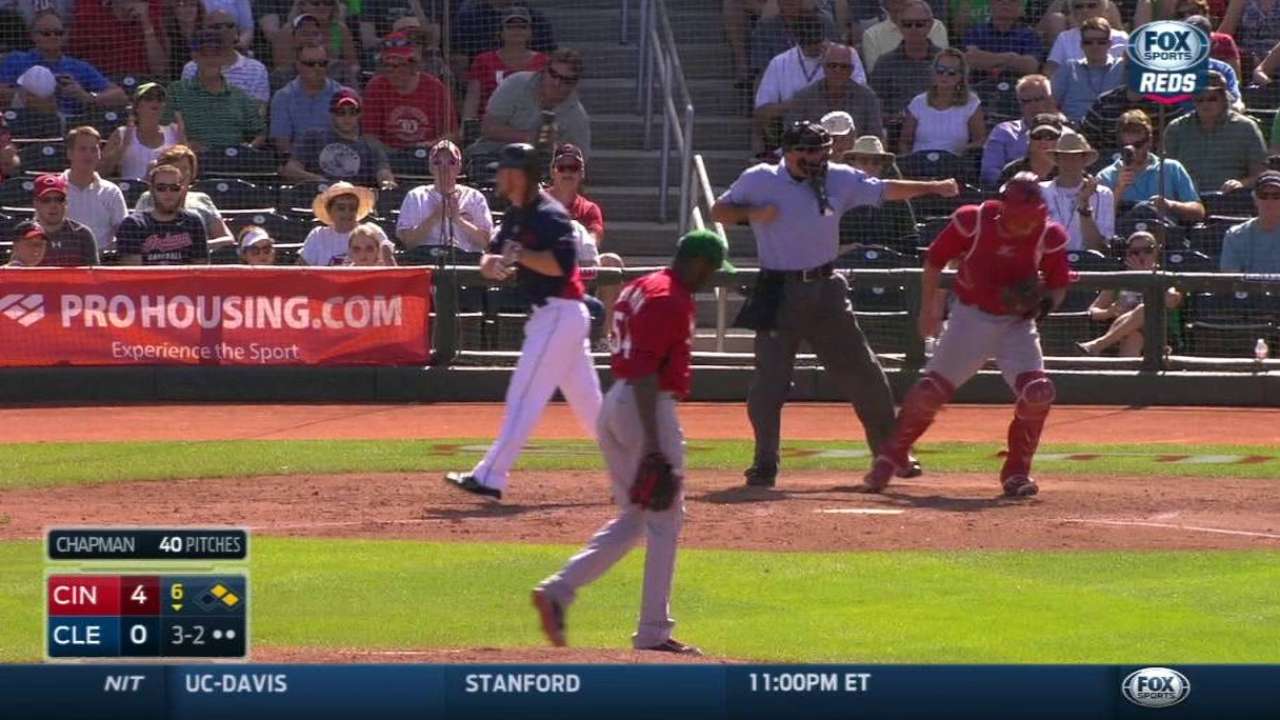 Sharpening up
Price said he's happy with the way the team is rounding into form this spring.
"We hit some balls hard and we're playing hard and playing good defense, which, to me, is a great sign. We struggled a bit defensively in the first week of games, and we've really tightened up our defense, which is good to see.
"Our pitchers have been throwing the ball over the plate, which is good to see, and we've had a lot more hard-hit balls in the last couple of games, which is another positive."
Doug Miller is a reporter for MLB.com. Follow him on Twitter @DougMillerMLB. This story was not subject to the approval of Major League Baseball or its clubs.