Bunting a tactic Adams will try, not fret about
Cardinals hope to help slugging first baseman combat defensive shifts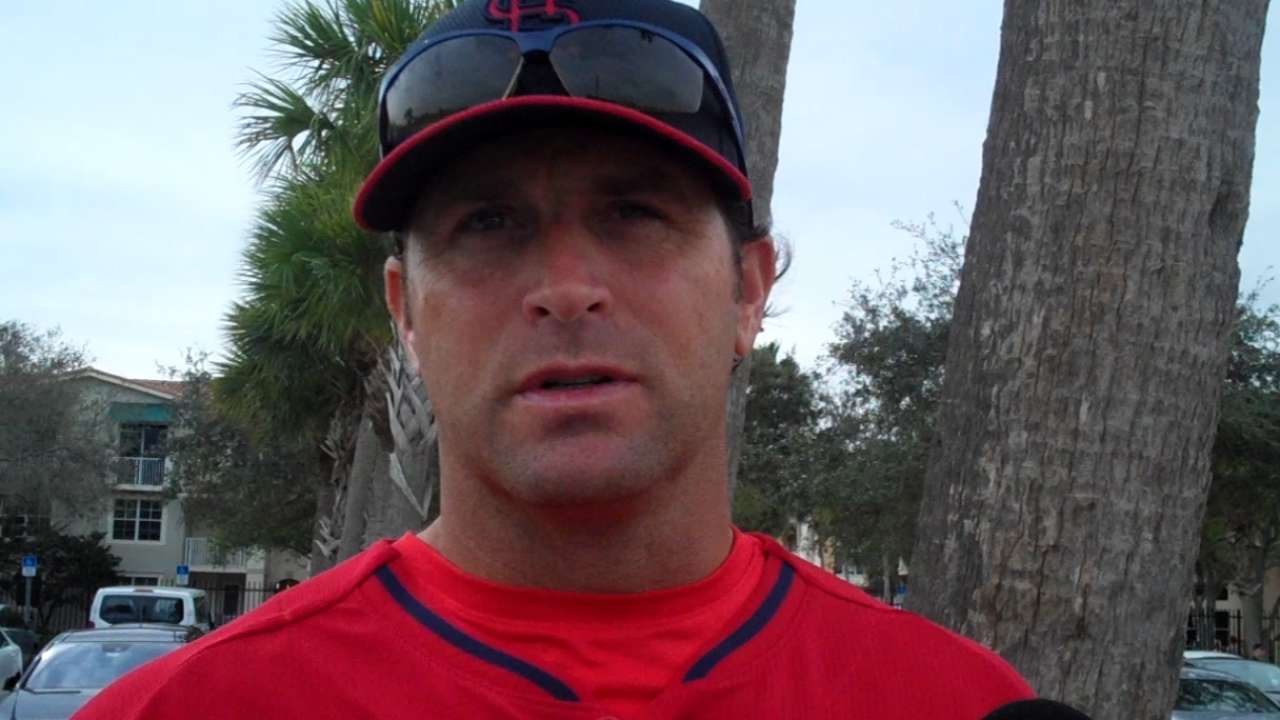 JUPITER, Fla. -- Matt Adams has been going through the rotations and getting the repetitions, but executing a bunt continues to be a tall order for a power-hitting first baseman who has had little practice throughout the years.
While it may seem odd that the Cardinals are preparing their projected cleanup hitter to bunt, it's a skill that manager Mike Matheny wants Adams specifically to develop as a sort of counter-attack to the defensive shifts used against him.
Adams has been working on his bunting technique this spring, but he was unsuccessful in his first two attempts to lay one down the third-base line in a game. He tried twice against Tigers lefty David Price on Monday, missed both and eventually struck out.
"If I can get it down and it can be successful, it may move a couple of guys [on defense] to the left more, and that opens up the hole on the right side," Adams said. "I think if the situation calls for it, I'll try it. But I'm not going to sit here and worry about bunting. I'm not going to go out of my way to do it."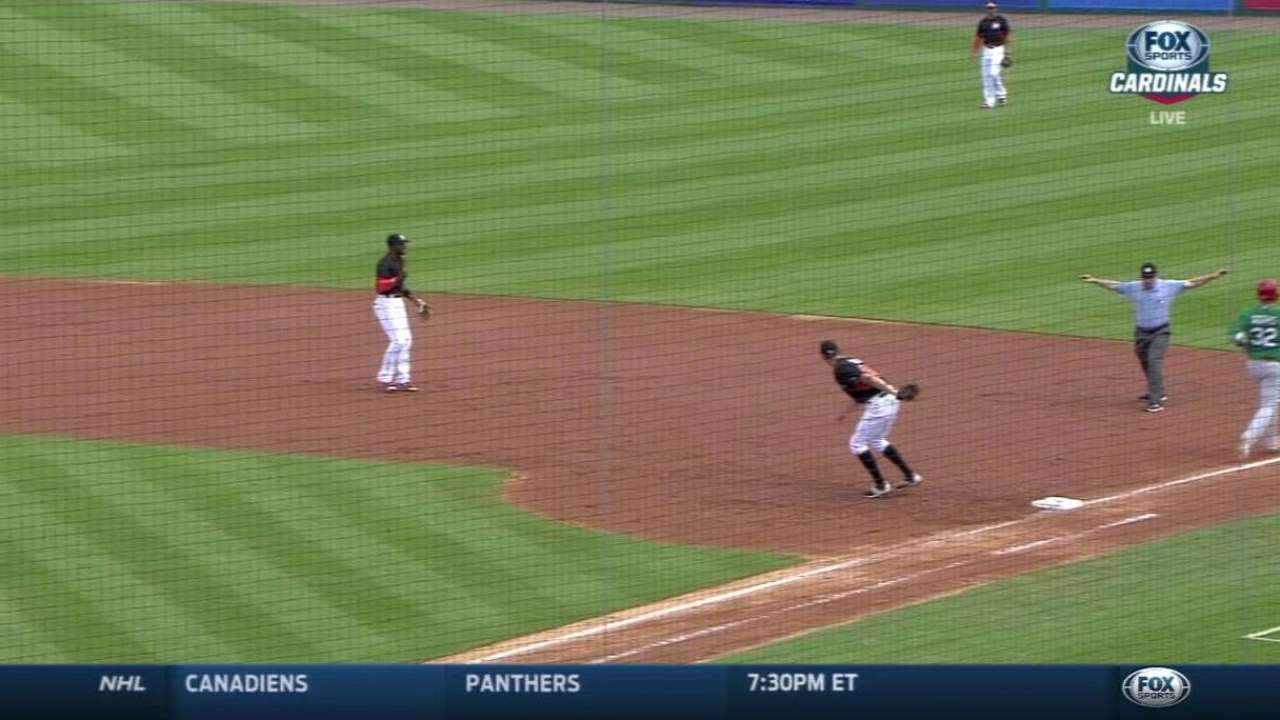 Adams has not executed a sacrifice bunt or bunted for a hit in his professional career, including the Minors. He said he bunted just once in college. It came in a sacrifice situation.
"Everybody is wondering if I'm going to bunt or not," Adams said. "I've been working on it in here, but my strength is driving the ball to the gaps."
That's the value Adams brings to the Cardinals' lineup and certainly not something St. Louis wants to sap by pushing for more bunting. Adams hopes that showing an ability to hit to all fields can have the same effect that bunting would -- to draw teams out of an exaggerated shift.
"Last year, there were balls that if I was in the spot I am this year, I would have been able to drive them," said Adams, who had only one opposite-field home run and 11 extra-base hits to left last season. "Last year, I wasn't staying behind the ball and was getting out in front just to poke the ball into left field for a base hit. I went into the offseason working on staying behind the ball better, which enables me to drive the ball to left-center. I think that's going to help me out big-time."
Jenifer Langosch is a reporter for MLB.com. Read her blog, By Gosh, It's Langosch, follow her on Twitter @LangoschMLB and like her Facebook page Jenifer Langosch for Cardinals.com. This story was not subject to the approval of Major League Baseball or its clubs.