Cosart pinpoints mechanical flaw after shaky outing
Marlins right-hander expects 'simple adjustment' to put him back on track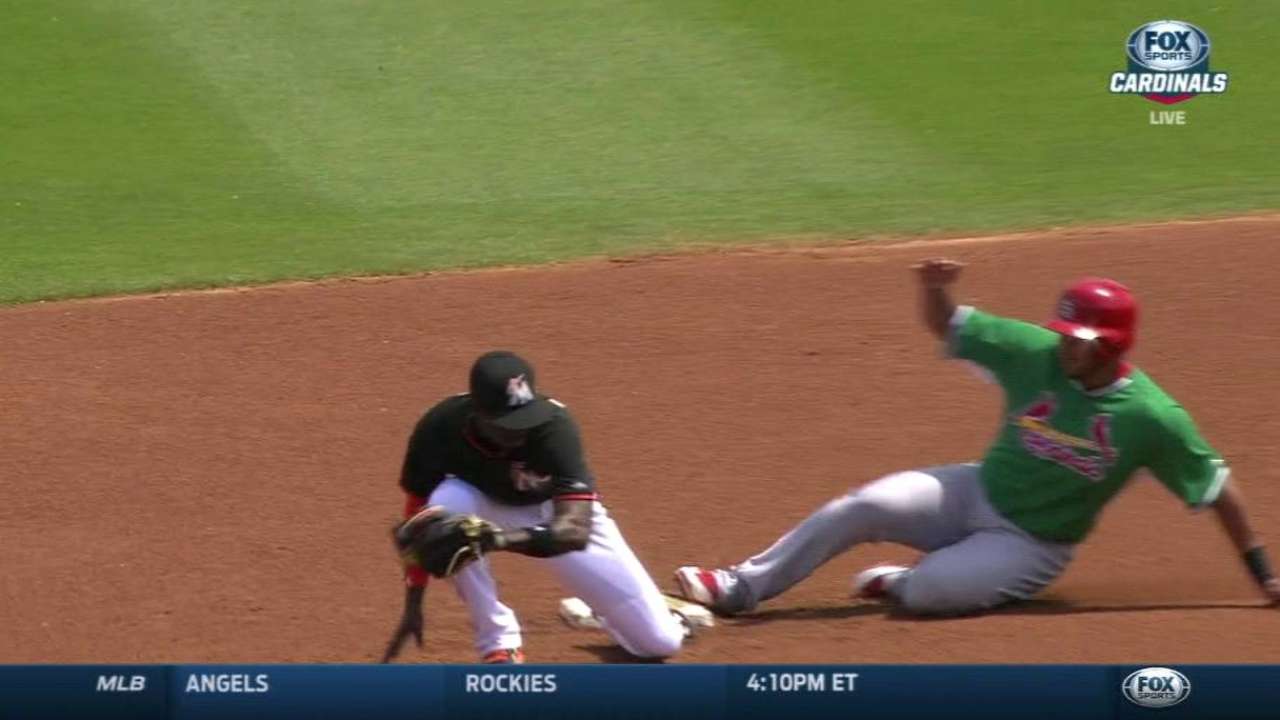 JUPITER, Fla. -- There was no sugarcoating how Jarred Cosart assessed his performance on Tuesday in the Marlins' 7-1 loss to the Cardinals at Roger Dean Stadium. In a word, the 24-year-old termed the outing "bad."
What's good is that Cosart and Miami pitching coach Chuck Hernandez have identified what went wrong, and the encouraging news is that it's not a physical issue.
"I've got to look at some mechanical stuff," Cosart said. "I'd throw three really good pitches and five bad ones. I've got to get a couple of things tightened up. I was throwing a lot of fastballs early. I got better when I started mixing in some breaking stuff. The positive is I got past the two innings. Now, I need to get up there in the five, six range in the last two or three starts and catch my wind before we get going for real."
In short, Cosart's hand placement shifted at times from being centered to drifting toward his right hip.
"When I'm good, my hands start in the center of my body," Cosart said. "I get a little turn, and I'm in the center. When I'm off just a tad, my hands get back."
When Cosart is out of sync, his pitches tend to either yank away or rise in on right-handed hitters.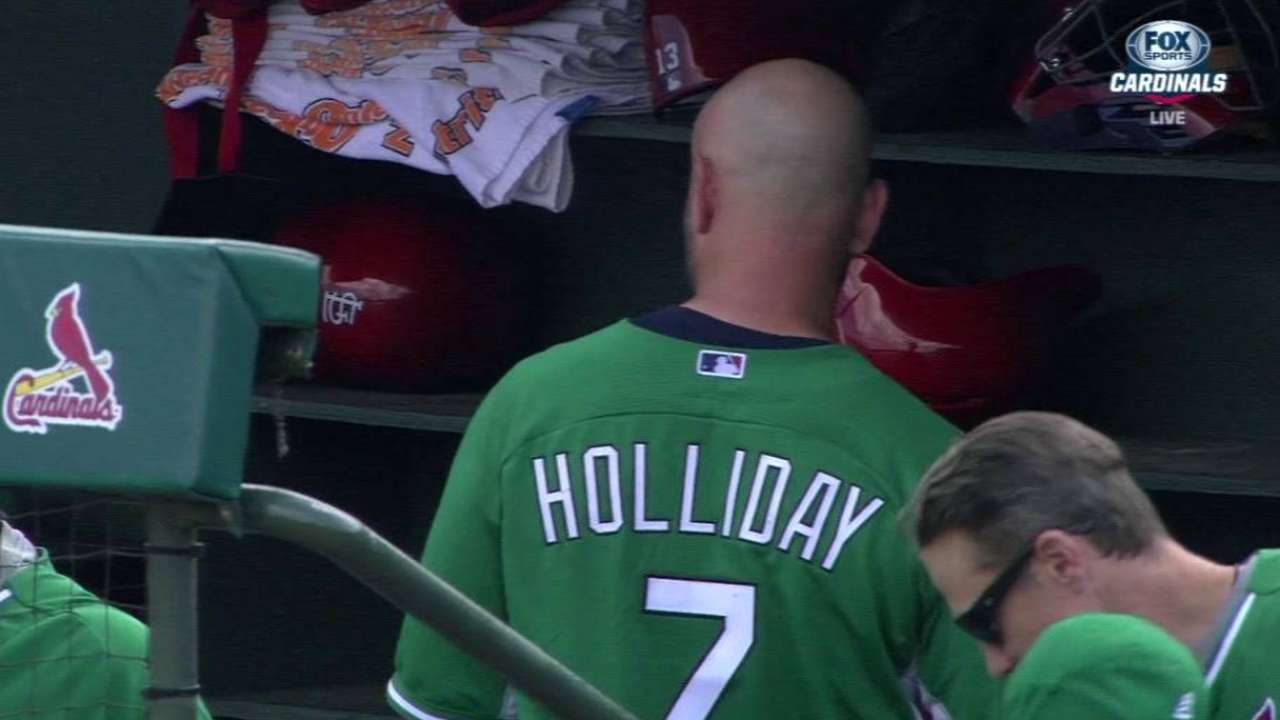 "[My arm] had a lot of catching up to do," Cosart said. "That was pretty much it. I think it's going to be a pretty simple adjustment."
Cosart wasn't sharp, and the Cardinals were able to capitalize, slapping out four runs on eight hits during his 3 2/3 innings. The right-hander walked three and struck out one, but half of his 64 pitches went for balls due to the lack of command.
"Pretty glaring, as to what I needed to fix today," Cosart said. "That's always good going forward."
The positive is that even though Cosart labored, his velocity was clocked at 93-96 mph. And for the most part, he wasn't hit hard. Most of the hits against him found holes, like Matt Holliday's two-run single up the middle in a three-run fourth inning.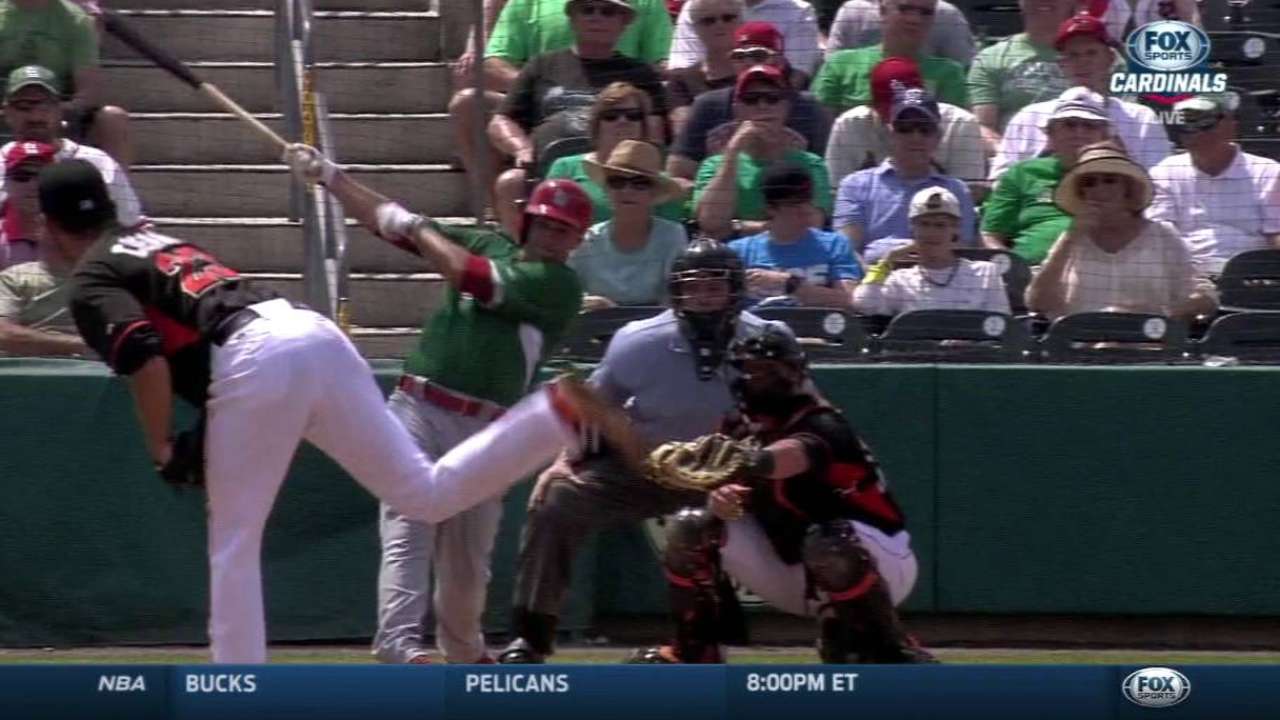 In the same inning, St. Louis pitcher Marco Gonzales drove in the go-ahead run on a soft liner just out of first baseman Don Kelly's reach. Still, Cosart's lack of consistency is something that needs to be ironed out.
"He got his pitches in, but we're getting to the stage here where we've got to start focusing on [pitching] down in the zone," manager Mike Redmond said. "He's been up his last two starts, so he needs to make an adjustment and get the ball down."
Joe Frisaro is a reporter for MLB.com. He writes a blog, called The Fish Pond. Follow him on Twitter @JoeFrisaro. This story was not subject to the approval of Major League Baseball or its clubs.