Uehara day to day with left hamstring strain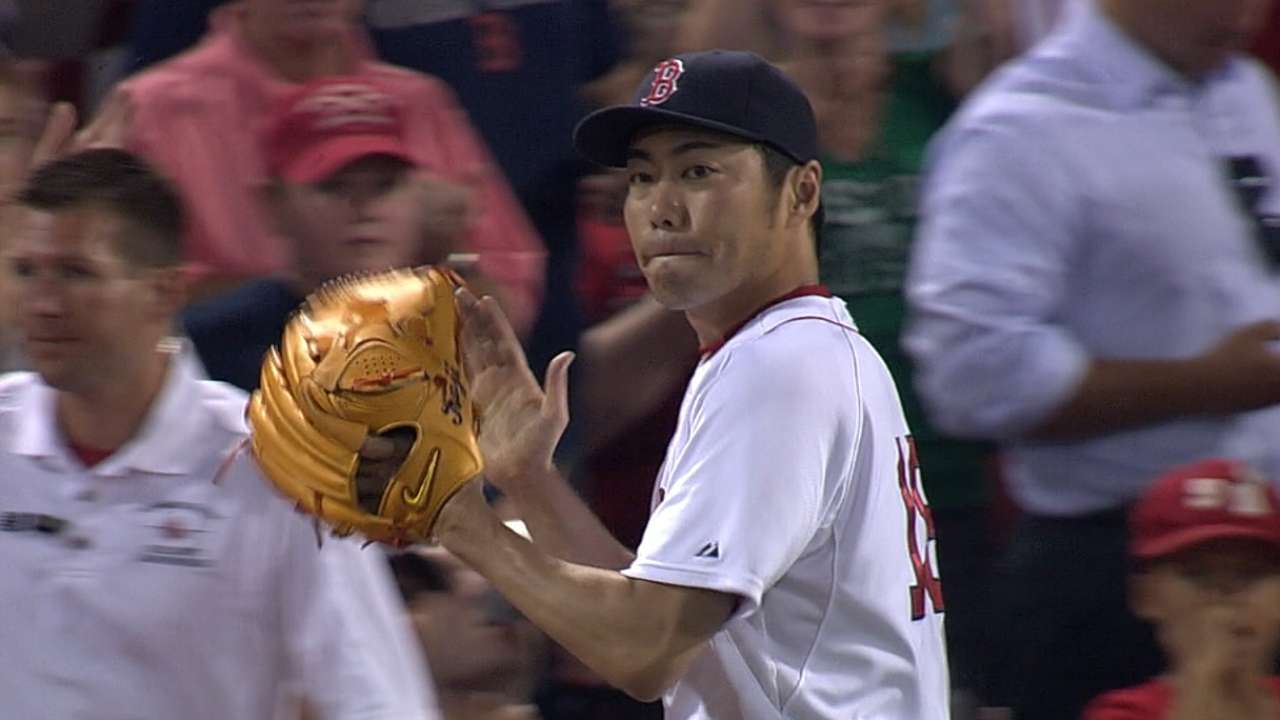 FORT MYERS, Fla. -- Red Sox closer Koji Uehara suffered a strained left hamstring on Tuesday, but manager John Farrell does not expect the setback to affect his readiness for Opening Day.
Uehara was scheduled to pitch in Tuesday afternoon's game against the Braves but never appeared. Farrell revealed after the game that the 39-year-old had strained the hamstring while running that morning. Uehara is considered "day to day."
"It's going to be a few days before we test him again and before we get him back in a game," Farrell said.
Uehara, who turns 40 on April 3, has pitched three times in Grapefruit League play, giving up two runs on seven hits over three innings, with no walks and three strikeouts. He last appeared on Friday against the Pirates.
"At this point, this isn't a situation where we're jeopardizing the beginning of the season or anything like that," Farrell said.
Uehara saved 26 games with a 2.52 ERA in 2014, then re-signed with Boston for $18 million over two years to continue handling ninth-inning duties.
Andrew Simon is a reporter for MLB.com. Follow him on Twitter @AndrewSimonMLB. This story was not subject to the approval of Major League Baseball or its clubs.