MLB.com Columnist
Mike Bauman
Getting closer: Robertson best move of White Sox winter
Relief ace proved mettle last season by seizing post-Rivera opportunity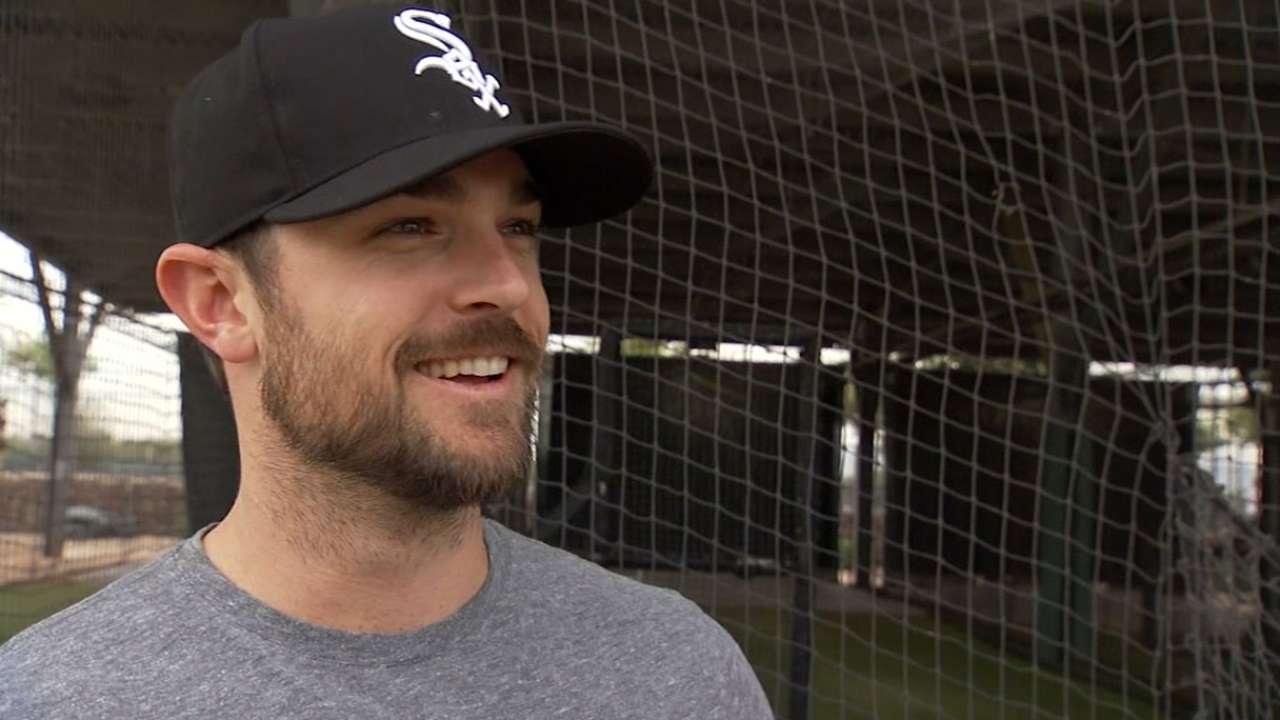 GLENDALE, Ariz. -- The Chicago White Sox made some serious improvements over the winter. Here's a nomination for the single most dramatic improvement: David Robertson, closer.
Instead of uncertainty at the back of the bullpen, the White Sox now have a man in the prime of his career, coming off an exceptional season. And he is plenty familiar with pressure. He succeeded Mariano Rivera as closer for the New York Yankees. This was thought to be an impossible task, following in the footsteps of a legendary closer under baseball's brightest spotlight. Robertson turned this task into success.
The White Sox beefed up their bullpen elsewhere as well, finding two lefties, Zach Duke and Dan Jennings, coming off top-notch seasons. But with the signing of Robertson they reinforced the notion that their aspirations were of the highest order. They paid a premium price to land Robertson, a four-year, $46 million contract.
"Obviously the bullpen was a significant issue last year," said Rick Hahn, White Sox senior vice president/general manager. "We felt it was important to get some surer bets later in the game. Robertson and Duke were specifically targeted as guys who, despite the inevitable volatility and risk that comes with relievers, were solid bets to replicate their level of performance."
For Robertson, the White Sox looked like a team on the rise. The mutual interest between the club and the closer did not become public during the negotiations, making the situation more comfortable for Robertson.
"This is a team that was in on me from the beginning, and they seemed genuinely interested in wanting to strengthen their bullpen," Robertson said Tuesday at Camelback Ranch. "This was a perfect fit for me. My wife and I have always loved Chicago; she's always traveled there with me. When it came down to it, they were moving in the right direction and I wanted to be part of it."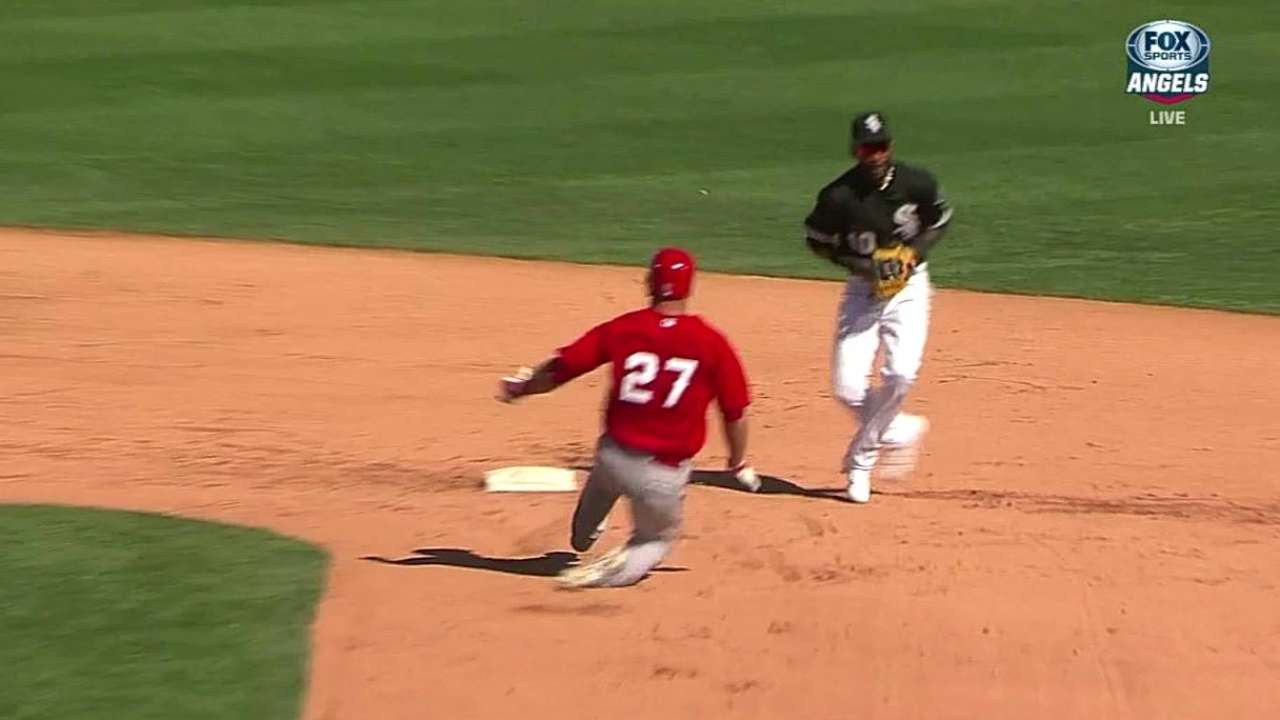 Optimism flourishes here and why not? The White Sox have improved considerably not only in the bullpen, but in the starting rotation, in left field, at first base and in depth. Add this to the improvements made the previous offseason, and you have, even in what may be baseball's toughest division, a team that should be considered as a postseason contender.
"I think a reasonable expectation is postseason," Robertson said. "I mean, with the group of guys we've got here, on paper we look really good. Obviously, now it's a matter of us putting it together out on the field. I don't see why we can't get the Chicago White Sox back in the postseason."
What opened up this opportunity, for both Robertson and the White Sox, was his 2014 season. Robertson, who will turn 30 on April 9, had established himself in recent years as one of baseball's premier setup men. But how would it go for him attempting to succeed the greatest closer in the game?
Extremely well, as it turned out. Robertson had 39 saves in 44 opportunities, posted a WHIP of 1.06, and struck out a remarkable 1.49 batters per inning.
Robertson saw succeeding Rivera not as a burden but as an opportunity.
"I did OK," Robertson said, a truly modest version of these events. "I felt like there were some games I could have done better in, a couple where I really got beat up, but that happens.
"But for me, Mo retired so someone had to do his job. I wanted that job and I got the opportunity. I just had to prove to everybody else that I could do the same thing in the ninth as in the eighth. It worked out. It was a great opportunity."
Putting Robertson's season in the context of replacing Rivera made Robertson all the more impressive to the White Sox.
"That goes a long way toward talking to his character," Hahn said. "The guys we targeted this season were high-character guys, guys who wanted to win, guys who had shown they could withstand stress and scrutiny and pressure and still compete at the highest level.
"Obviously, closing, given the stakes, sometimes is a high-stress job. You've got a guy in David who succeeded, not only on the biggest stage, but replacing the greatest of all time. That really gives you a great deal of confidence about his ability to withstand this pressure."
And in Robertson, the White Sox won't be getting someone who will allow complacency to become part of his game. Robertson has achieved a great deal in baseball, but he's not settling.
"Every year I want there to be new goals," Robertson said. "I want to continue to improve, get better, work on things I didn't do well the year before. That's the only way to improve, is to keep pushing, to set new goals for yourself.
"Otherwise, you can get stagnant and guys in this league can catch up to you. I don't want that to happen. You always want to be moving forward."
The White Sox moved forward on several fronts this winter. They took an especially large step in the right direction when they acquired Robertson as their closer.
Mike Bauman is a national columnist for MLB.com. This story was not subject to the approval of Major League Baseball or its clubs.