Manfred answers questions about Rose at Reds camp
Former Cincinnati great asked new Commissioner to lift lifetime ban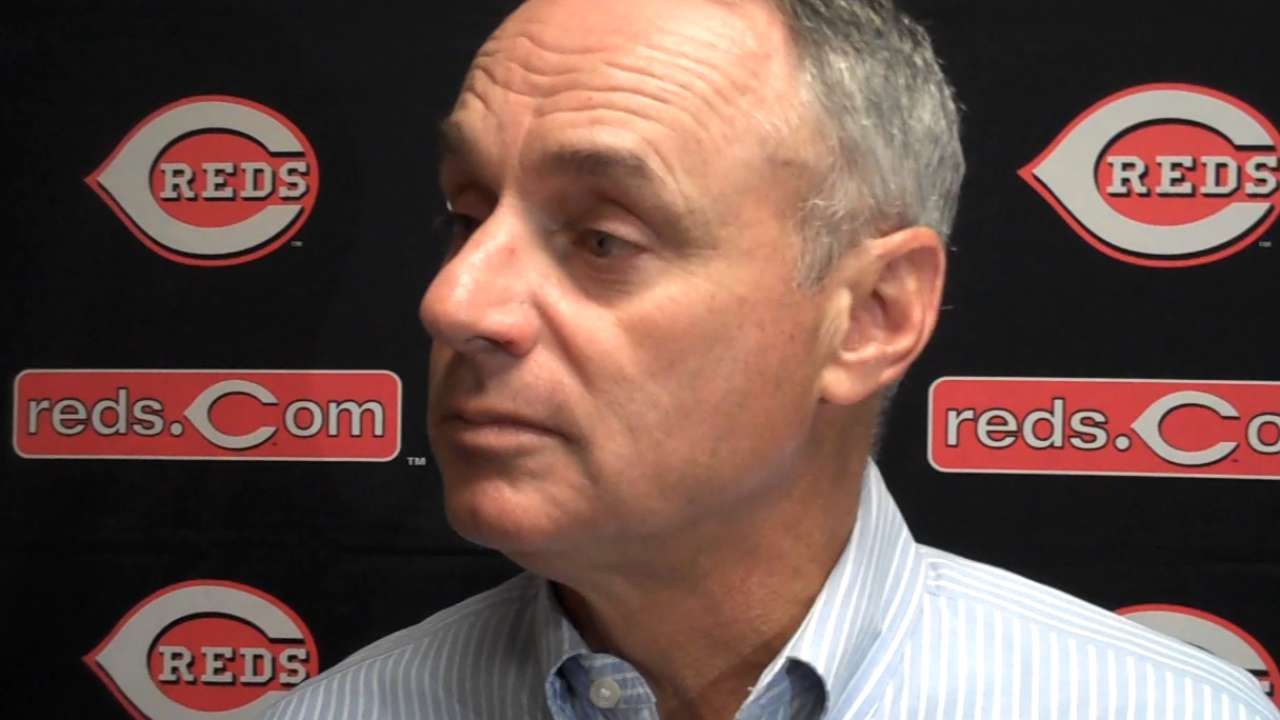 GOODYEAR, Ariz. -- Major League Baseball's new Commissioner knew the serious queries were coming, so he was ready. Still, Rob Manfred had time for a brief moment of levity while visiting the Cincinnati Reds' Spring Training complex on Tuesday and being greeted right off the bat with a string of questions about Pete Rose.
"OK, are we going to have another topic today?" he said, smiling, after answering them all as best he could. "I understand where I am."
Just a day earlier, Manfred said he had received a request from Rose, the 73-year-old Reds legend and all-time Major League leader in hits, to be reinstated from the lifetime ban that came down from then-Commissioner Bart Giamatti in 1989 and arose from allegations that Rose gambled on games while a Reds player and manager. Rose has since admitted he did so.
Manfred reiterated that he isn't near any type of decision on the matter, which, if approved, would be the first step in Rose potentially getting into the National Baseball Hall of Fame.
"In terms of the process," Manfred said, "what I've said is that I'll be in touch with Mr. Rose's representatives, and we'll decide what's necessary in terms of process from their perspective -- what I think I need in order to get up to speed on the Dowd Report, what Commissioner Giamatti decided -- and then obviously give Mr. Rose and his representative an opportunity to let me know what they think I need to understand about the situation. Until I work through that, and I intend to work through it as a private matter, I'm not going to say anything about timetable.
"When you have a request like this, I think it's important, and, in fact, incumbent on me, to understand all that went on, what led Commissioner Giamatti to where he landed on the issue, what the agreement was that was reached and why that agreement was reached. And so I need to really start from square one in terms of those facts."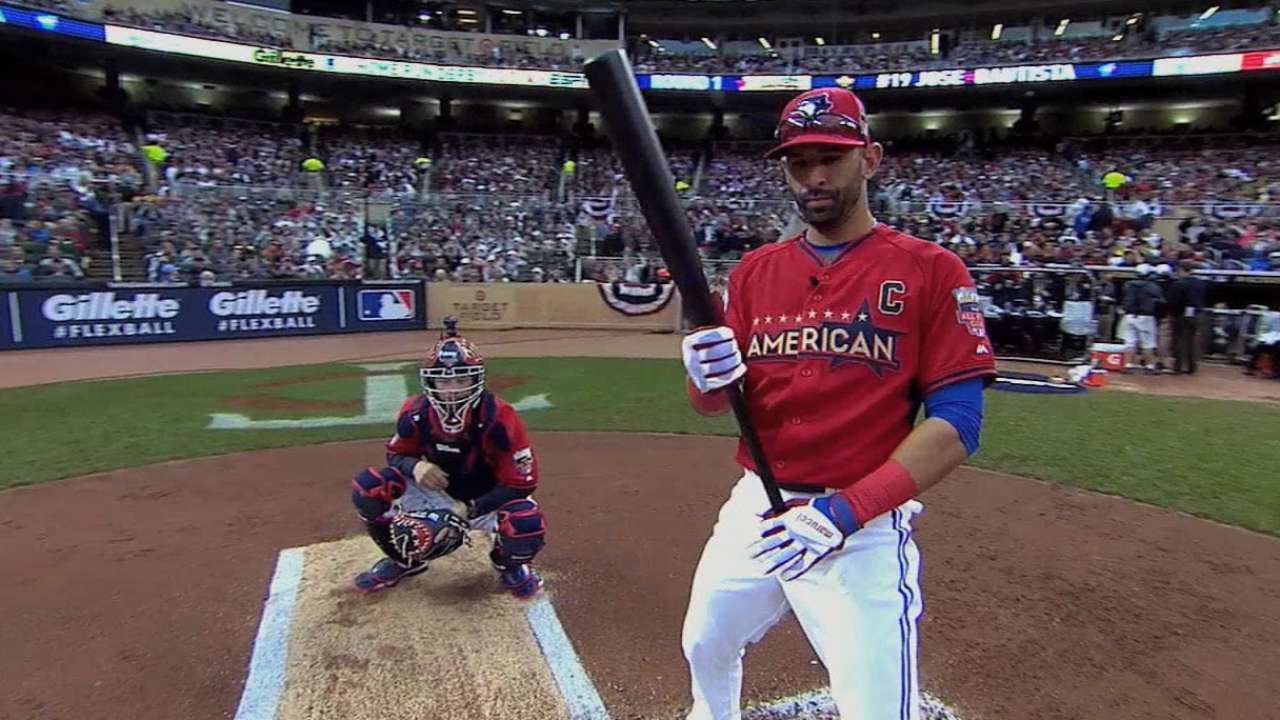 Down the street at the Indians' complex, Cleveland manager Terry Francona weighed in on the issue after also meeting with Manfred.
"I hope so much that that gets figured out," Francona said. "I have no ability to not be biased, and I know that. I know, because I'm not the Commissioner, it's easy to say something. His decision affects baseball. I spent one year as a teammate and one year [with Rose] as my manager, and I saw how much he cares about the game.
"Baseball is everything to him. I just hope it works out. I'm not smart enough to know what's right and what's wrong, and what's the best way to give a penalty. I just know I saw first-hand how much he cares about the game."
Otherwise, Manfred said he's looking forward to this summer's All-Star Game in Cincinnati and that he's been encouraged by how the pace-of-play rules have been working in Spring Training games.
"We are looking at the time of game compared to where we were in Spring Training last year, and we've got some positive early returns," Manfred said. "And maybe more important to me: We have veteran baseball people like Joe Torre, other baseball operations people from our office, club people, we're out there watching games every day, and I am getting anecdotal feedback from them that's been positive.
"And I guess the third point I'll make: In general, I've been out talking to the players. I think players are supportive of what we're trying to do. They understand what we're trying to do. So I feel good about where we are on that."
Doug Miller is a reporter for MLB.com. Follow him on Twitter @DougMillerMLB. This story was not subject to the approval of Major League Baseball or its clubs.