Bryant tests right shoulder, but stays away from third base
Cubs' top prospect says after throwing that he could play in regular-season game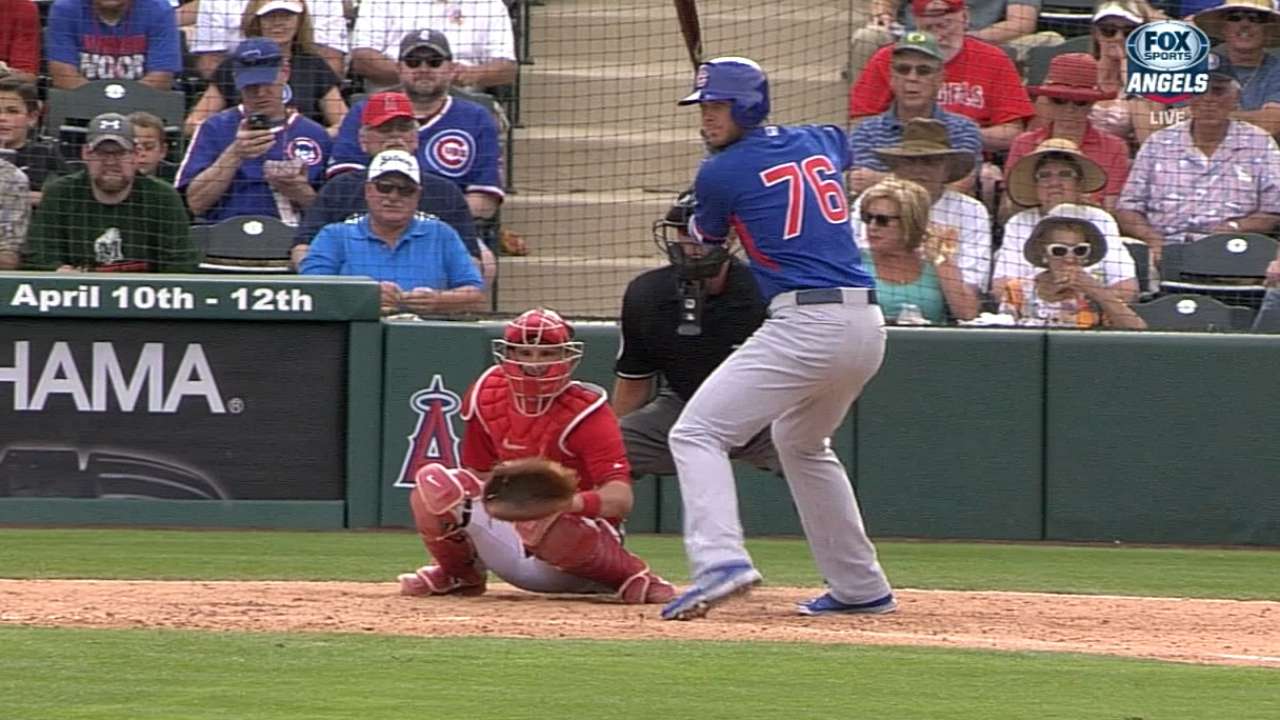 MESA, Ariz. -- Kris Bryant threw on Tuesday to test his right shoulder and said if this were the regular season, he'd be playing through the discomfort. The Cubs are taking advantage of the fact it's still Spring Training and giving their top prospect time off the field to rest.
"We're just going to take it slow, but it definitely felt better [Tuesday] than the last couple days," said Bryant, who has not played third base since last Thursday.
Bryant has been sidelined with fatigue in his right shoulder, which is similar to what a pitcher might go through.
"I think I'll be out there pretty soon," Bryant said. "We've made some good progress with it. I'm not worried about it."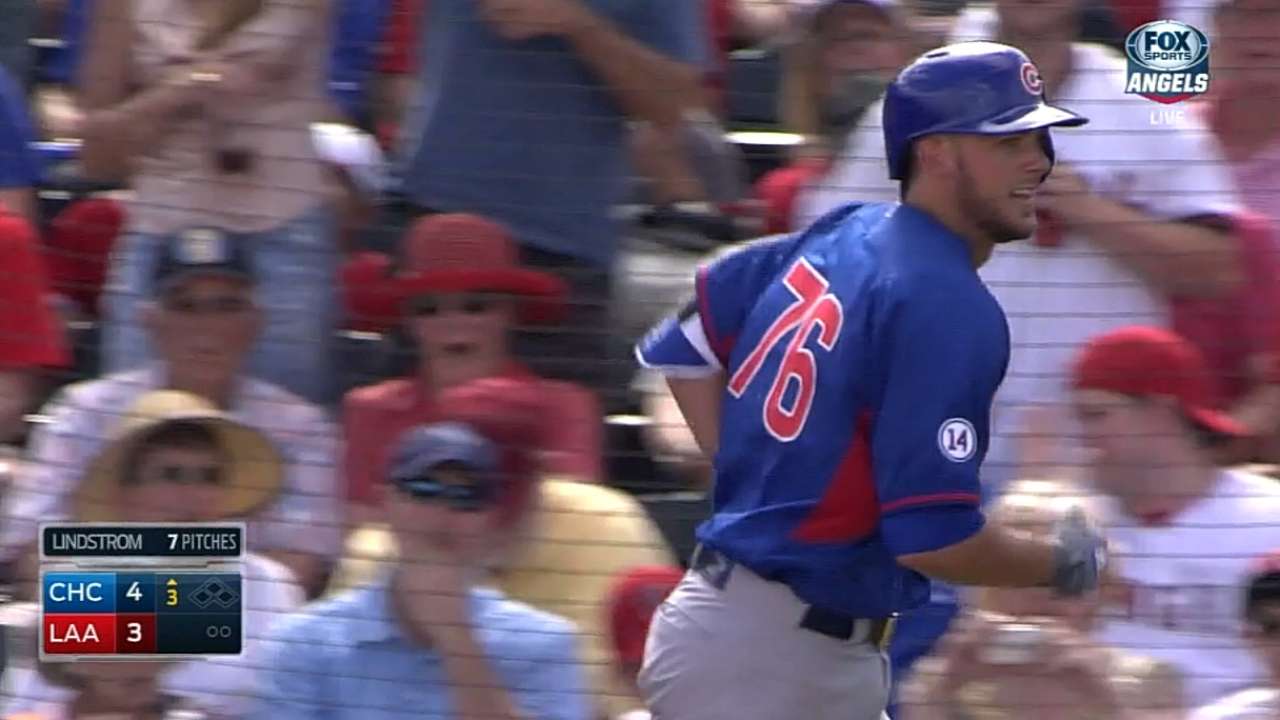 Manager Joe Maddon said Bryant could be in the field later this week.
"At the end of the day, there's no reason to rush any of this," Maddon said. "If it goes back to Friday, it's not going to bum me out."
The soreness is not unusual, Bryant said, and in the past, he's usually played through it. He didn't want to adjust his throwing motion to compensate for the discomfort.
"Changing the arm angle is not good for you, so I'm focusing on repeating the motion, just like a pitcher would," he said. "If this was the season, I would definitely be playing through it."
Carrie Muskat is a reporter for MLB.com. She writes a blog, Muskat Ramblings, and you can follow her on Twitter @CarrieMuskat. This story was not subject to the approval of Major League Baseball or its clubs.