Jansen, Beachy progressing in injury rehabs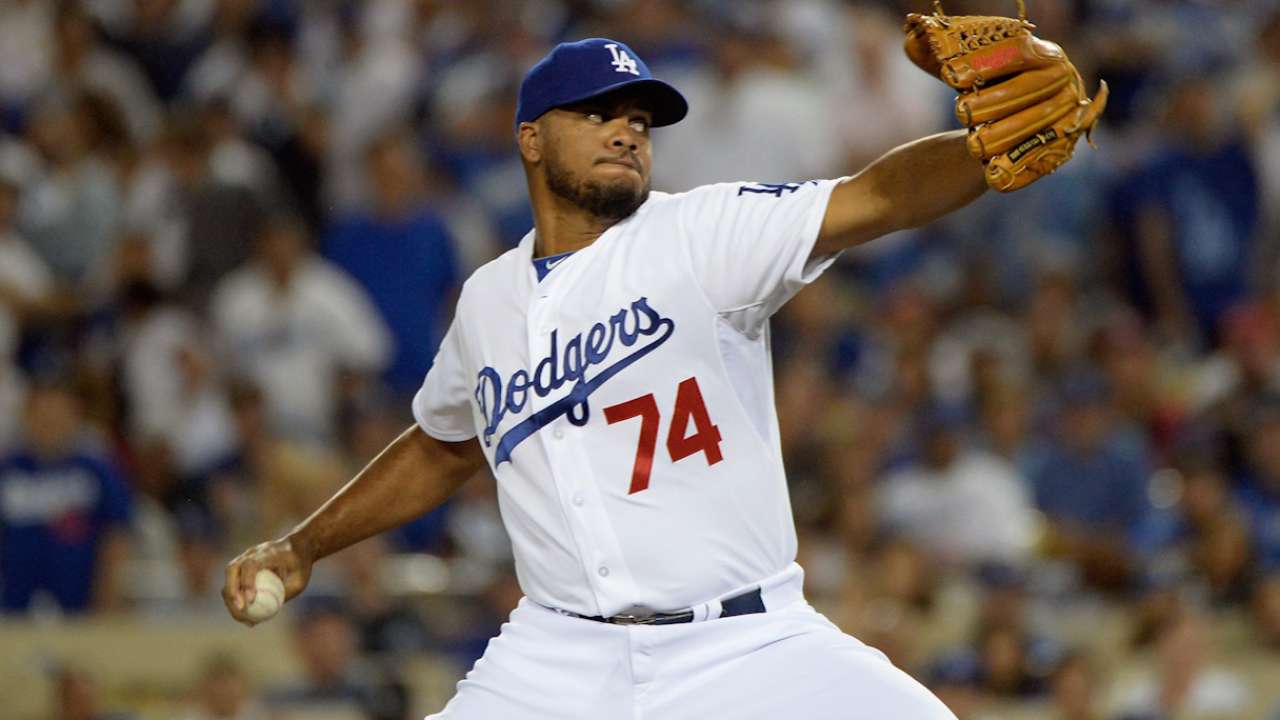 GLENDALE, Ariz. -- Tuesday was a milestone day for rehabbing Dodgers pitchers Kenley Jansen and Brandon Beachy.
Jansen, the closer coming off last month's left foot surgery, is off crutches and now is ambulatory with a walking boot. He was also able to play catch from 60 feet on Tuesday while wearing the boot.
"I was able to land on the foot and there was no pain," said Jansen, who had kept his arm loose by throwing while stabilized with a knee on a chair. "I just have to take is slowly. It's still healing, but I didn't feel anything wrong."
Jansen will use the boot for two more weeks. The Dodgers are hopeful he will return in late April or early May.
Beachy, coming off a second Tommy John surgery, threw off a mound for the first time, then the right-hander had a lengthy session on mechanics.
"Getting reacclimated with the mound is fun," Beachy said. "I'm able to worry about pitching instead of analyzing each throw and whether it felt good or if I felt something wrong. I couldn't have felt better."
Beachy said he gets less excited with each cleared hurdle than he did recovering from the first Tommy John surgery.
"Now they're just one small step in the big picture," he said.
The Dodgers hope Beachy can return around the All-Star break.
Ken Gurnick is a reporter for MLB.com. This story was not subject to the approval of Major League Baseball or its clubs.