Alderson: Mets handled Wheeler's usage correctly
Right-hander to meet with team doctor in NYC; Tommy John surgery likely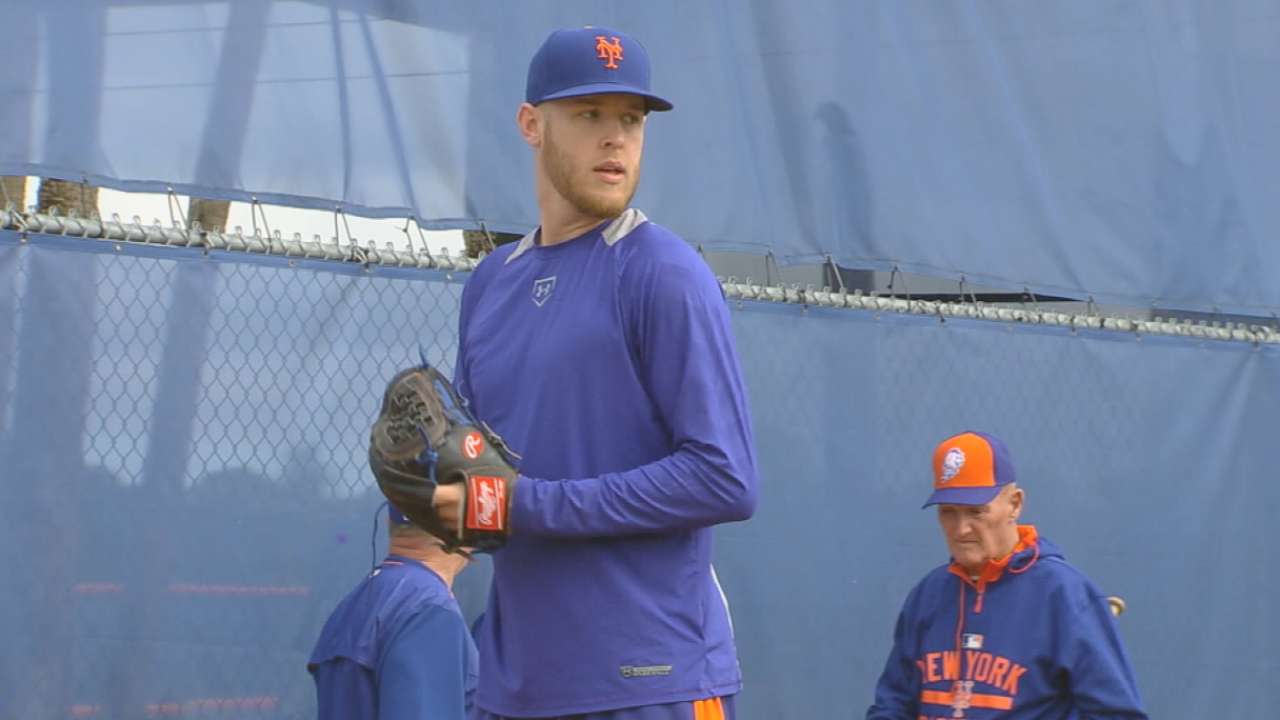 PORT ST. LUCIE, Fla. -- Mets general manager Sandy Alderson on Tuesday defended the organization's use of Zack Wheeler, saying the warning signs Wheeler exhibited were not reason enough to forbid him from pitching.
Shutting Wheeler down at any point last season would not have prevented the ulnar collateral ligament in his right elbow from tearing, Alderson contended, according to input from the organization's medical and training staffs.
"Why would we treat somebody like [Matt] Harvey with the kind of caution that we did, and then [overwork] somebody of essentially equal value to us as an organization?" Alderson said. "That wouldn't make any sense. I understand people can debate the number of pitches, the number of innings, and this and that. But we simply wouldn't treat two guys that differently."
Alderson's comments came a day after the team revealed that Wheeler, 24, has a complete tear of the UCL in his right elbow, almost certainly requiring season-ending Tommy John surgery. On a conference call explaining the situation, Alderson said the team first sent Wheeler for an MRI in September, then again in January. Prior to each test, Wheeler had complained of right elbow discomfort. But each time, the MRI revealed no ligament damage.
That changed over the weekend, when Wheeler again complained of discomfort and an MRI revealed the tear. Still, Alderson said that Wheeler's usage down the stretch, including 525 pitches over five September starts spanning 25 2/3 innings, did not directly cause his injury.
"There may have been times when he pitched a higher number of innings, and times when he may have backed off a little bit," Alderson said. "But we also managed his symptoms and we managed the way Zack himself was responding, and his approach, obviously with doctors and trainers and a great deal of medical input as well. So from my standpoint, there's no revisionism here.
"This is someone who's had to deal with chronic pain over a long period of time. He's done it to the best of his ability, probably beyond what any of us would have expected even of ourselves. But inevitably, you can't perform over an entire career with that level of discomfort. So we're not happy that this has happened, but I believe the silver lining is that hopefully this issue will be resolved and he'll be able to go on to a more pain-free, if not completely pain-free, pitching career."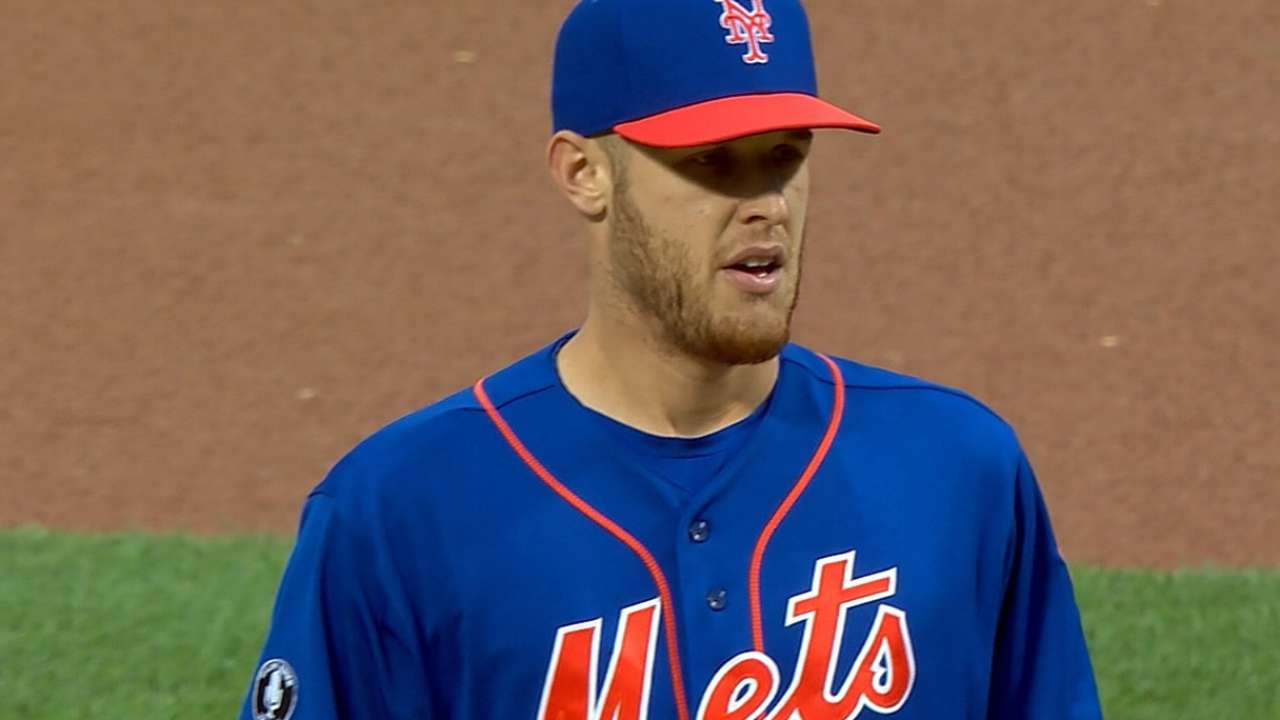 Wheeler was scheduled to fly to New York City on Tuesday for a meeting with team orthopedist Dr. David Altchek. The team also plans to send Wheeler's MRI results to noted orthopedist Dr. James Andrews, with Wheeler considering a visit to him as well. But Alderson said it is unrealistic to expect any outcome other than Tommy John surgery.
Though Wheeler was in Mets camp Tuesday morning, he said he did not want to discuss his injury until after meeting with Altchek.
"I just want to make sure that I know everything first, know all the right facts instead of just throwing stuff out there," Wheeler said.
Anthony DiComo is a reporter for MLB.com. Follow him on Twitter @AnthonyDicomo. This story was not subject to the approval of Major League Baseball or its clubs.