Jungmann on nightmare start: 'Everything' went wrong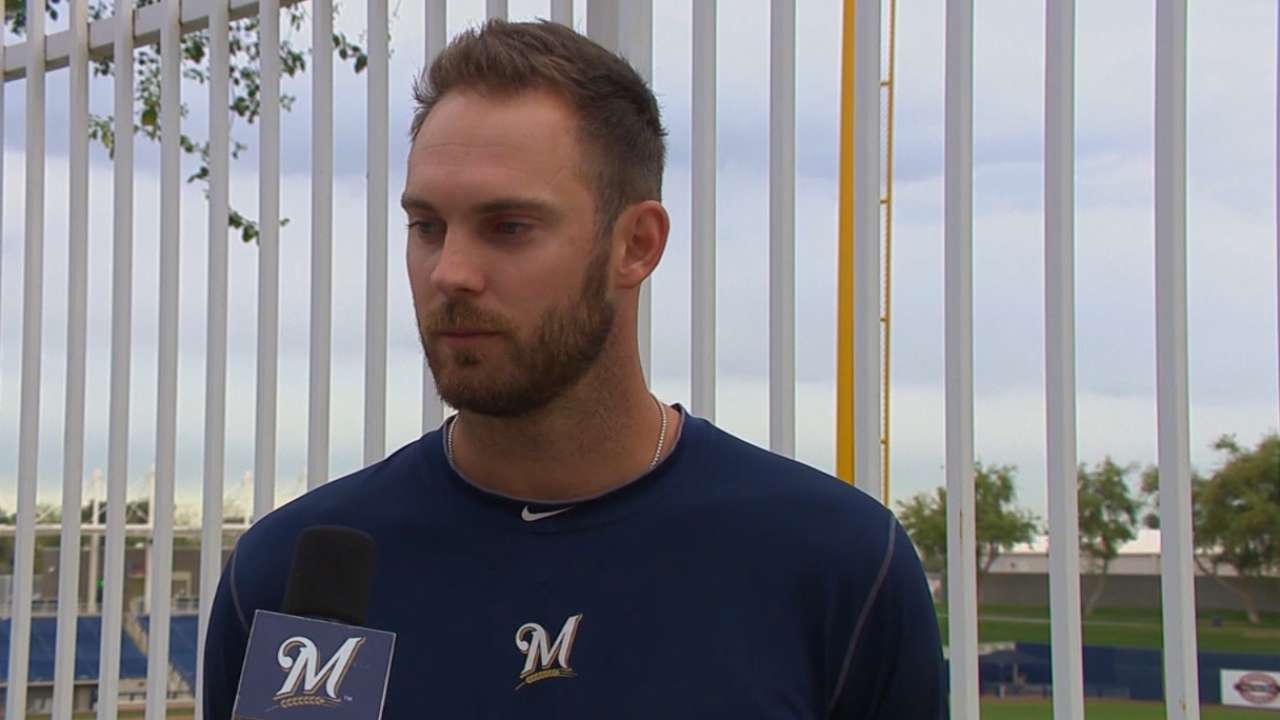 PEORIA, Ariz. -- Taylor Jungmann's pitching line against the Rangers on Sunday was so uncharacteristically bad, a former summer league coach texted him with concern.
You all right?
"He thought I was hurt or something," Jungmann said.
But Jungmann was not hurt. After pitching two scoreless innings in each of his first two Cactus League appearances, he simply wasn't very effective for a split squad against Texas, allowing seven earned runs on three hits and four walks in one-third of an inning. The first two runs scored on bases-loaded walks. Jungmann recorded his only out on a sacrifice fly that made it 7-0.
What went wrong?
"Anything and everything," Jungmann said. "I just got away from my mechanics, and it got out of hand pretty quick."
After retreating to the clubhouse to do his usual shoulder exercises, Jungmann returned to the dugout and watched the rest of the game from the bench. It wasn't because he was stewing; nobody informed Jungmann, who'd never started a road Spring Training game, that a van was available to transport players who exited the game early back to Maryvale Baseball Park.
It was one of those days.
"It's a little easier to take in Spring Training, but being in big league camp, you never want to have an outing like that," said Jungmann, who is the Brewers' top backup in the event of an injury to one of the five projected starters. "But it happens."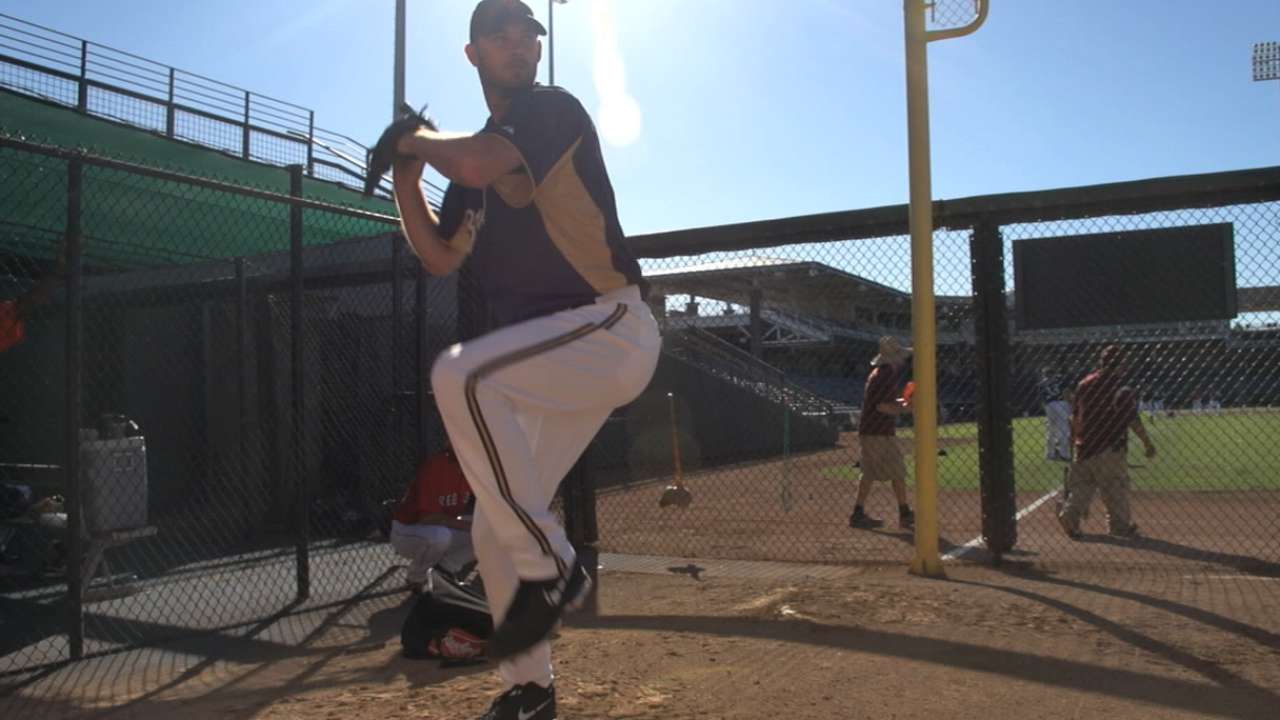 He could remember only one other game remotely as nightmarish: May 27, 2012, when he pitched for Class A Advanced Brevard County in Dunedin, Fla., against a Toronto affiliate that featured Vladimir Guerrero on a comeback bid. Jungmann worked three innings that day and was tagged for nine earned runs on 10 hits.
"Every time I see a Blue Jays game on, I think about it," he said. "It was the worst outing of my life."
Adam McCalvy is a reporter for MLB.com. Read his blog, Brew Beat, and follow him on Twitter at @AdamMcCalvy. This story was not subject to the approval of Major League Baseball or its clubs.