Offense key for Featherston to make Angels
Scioscia believes infielder is Major League-ready on defense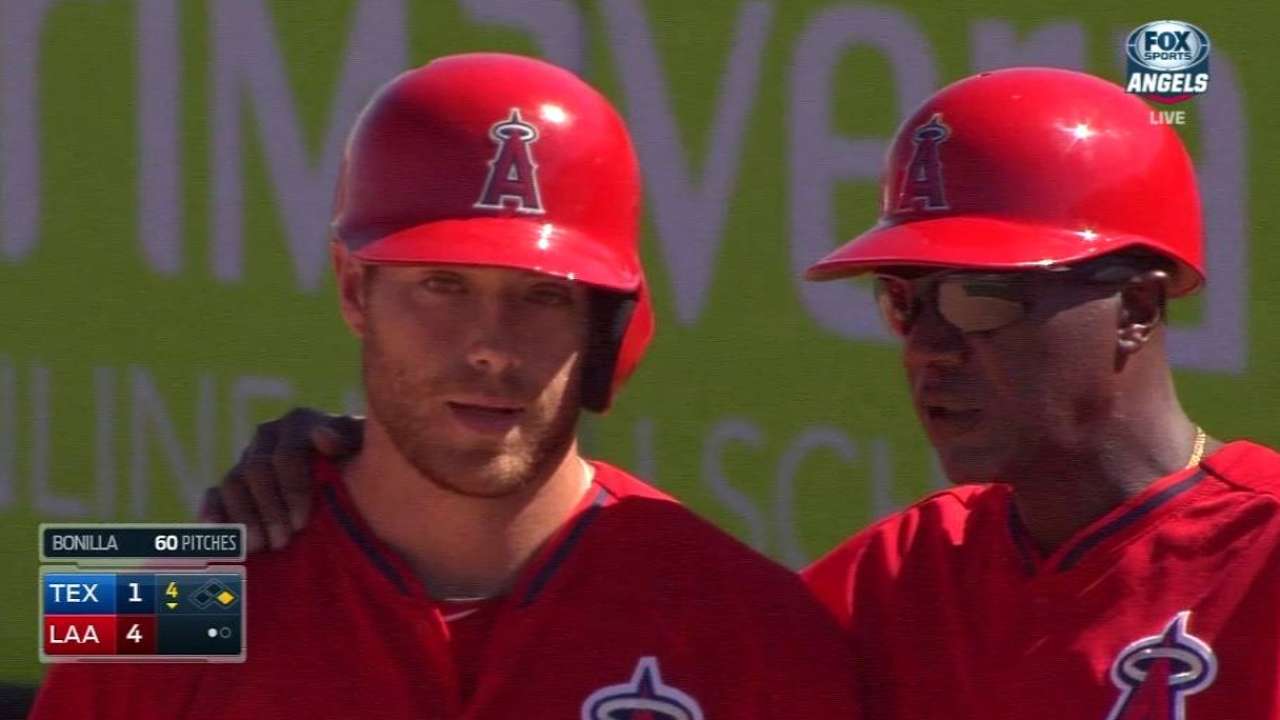 TEMPE, Ariz. -- Utility infielder Taylor Featherston has impressed the Angels with his defensive versatility, but it's his bat, not his glove, that will likely determine his future with the organization.
Featherston, 25, was selected by the Cubs from the Rockies in the Rule 5 Draft in December, then traded to the Angels as part of a prearranged deal. He will be offered back to the Rockies if he does not make the Angels' 40-man roster.
"Taylor is a kid that feels very comfortable on second, third or short. He's very athletic. He has a good arm," Angels manager Mike Scioscia said. "On the defensive side, he's shown that he is ready for the challenge of the Major Leagues. On the offensive side, it's going to take a little bit of comfort level in the batter's box. He's getting better."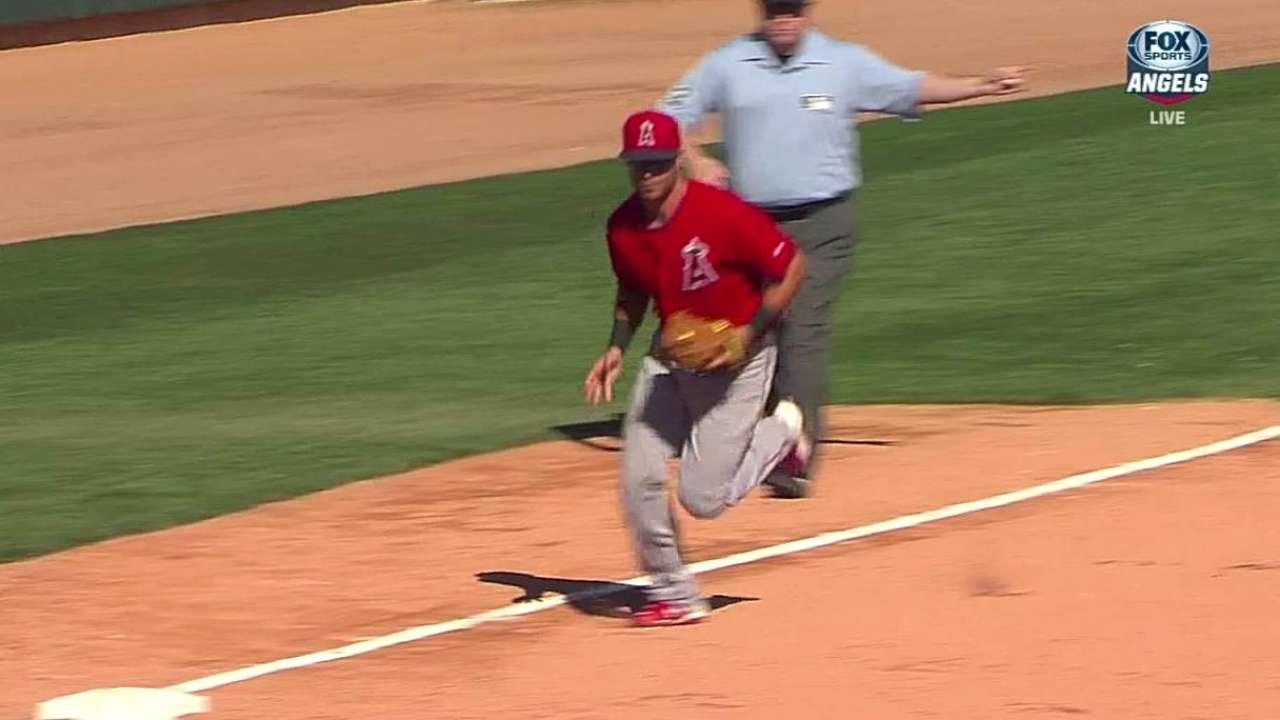 Featherston is getting plenty of opportunities to show he can handle a bat. He has seven hits in 19 at-bats during his first 12 Cactus League games this spring. He has seen action at second base, third base and shortstop during that span.
"All I know is I'm going to prepare for it all," Featherston said. "Whatever gets thrown at me, I'm just going to be ready for it, whether that's playing in the ninth inning, whether that's playing in the eighth inning, whether it's the second or third, short, pinch-running. Whatever. I feel like I can do it all, just to not limit myself."
Featherston was a standout infielder at Texas Christian University in Fort Worth, Texas, and still makes his home in the state. He spent the offseason working out with fellow Texans and current Major League players Shelby Miller (Braves), Michael Wacha (Cardinals) and Jay Bruce (Reds) at the Texas Sports Medicine Center not far from his home in the Houston-area.
He's also come to appreciate the utility role as an art form.
"I've talked to some guys in the past that have done that, and they always say every few innings or so they have their things that can keep them going," he said. "They're stretching, they're in the cage getting flips, they're always prepared. You never know when it's going to be your turn. I don't know how [Scioscia] likes to run it, and I better learn quick. It's my job to be prepared and be comfortable so that every time I come in it's just a smooth transition."
Jesse Sanchez is a national reporter for MLB.com. Follow him on Twitter @JesseSanchezMLB. This story was not subject to the approval of Major League Baseball or its clubs.