Hochevar open to starting season in Triple-A
Righty feeling strong, but won't push himself as he recovers from Tommy John surgery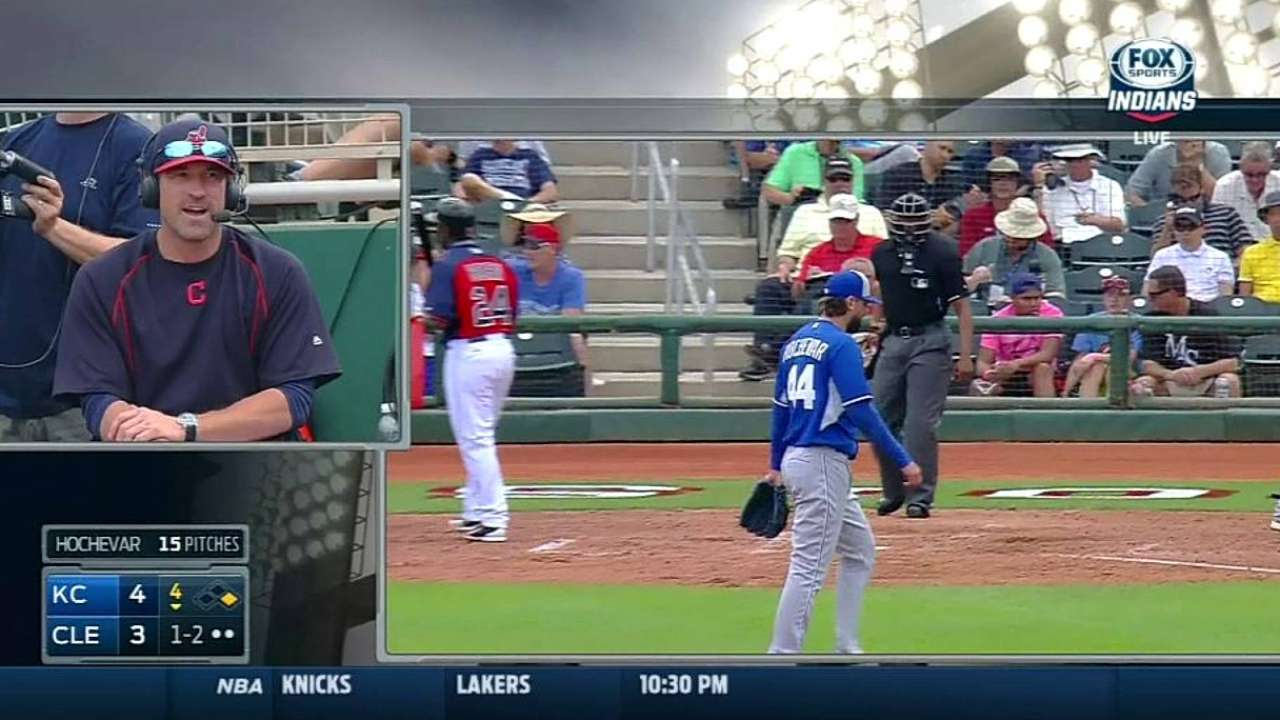 SURPRISE, Ariz. -- When Spring Training began last month, right-hander Luke Hochevar had hesitations when asked if he could be ready by Opening Day.
Hochevar, recovering from Tommy John surgery last March 18, said he simply didn't want to push his rehab process.
And though Hochevar continues to look more and more like his old self on the mound, he still feels that a rehab stint at Triple-A Omaha to start the season wouldn't be the worst-case scenario.
"If it takes me a little longer, a couple more weeks when the season starts," he said, "I'm willing to trade that to not have any setbacks. It's a long season.
"I think what I've felt the last couple of outings is encouraging. But I'm still three days in between [outings]. I'd like to be able to respond on back-to-back days or just have one day off in between -- being in the bullpen that's how you want to respond.
"The [trainers] know the progression. This is my first time being through all of this. I just leave it up to the training staff and [manager] Ned [Yost] and [pitching coach] Dave [Eiland] -- they know what it's supposed to look like at this point."
Hochevar had an impressive outing on Monday, throwing a scoreless inning. He also hit 94 mph on the radar gun, just slightly below his norm.
"It feels better and better," Hochevar said. "I'm getting through my pitches more. I don't have any apprehensions, but in the back of your head, you do have some, just a little. But it's less and less.
"As for the velocity, I think it's great. But the most important thing is how I respond and how I execute. I'm extremely pleased that my velocity is there or almost there but it's more about feel right now."
Yost said he will continue to give Hochevar three days off in between outings.
"It's all about what his body tells us," Yost said. "But right now we need to stay cautious."
Jeffrey Flanagan is a reporter for MLB.com. Follow him on Twitter at @jflanagankc. This story was not subject to the approval of Major League Baseball or its clubs.