Paxton completes sim game with no arm issues
Left-hander working back from bruised forearm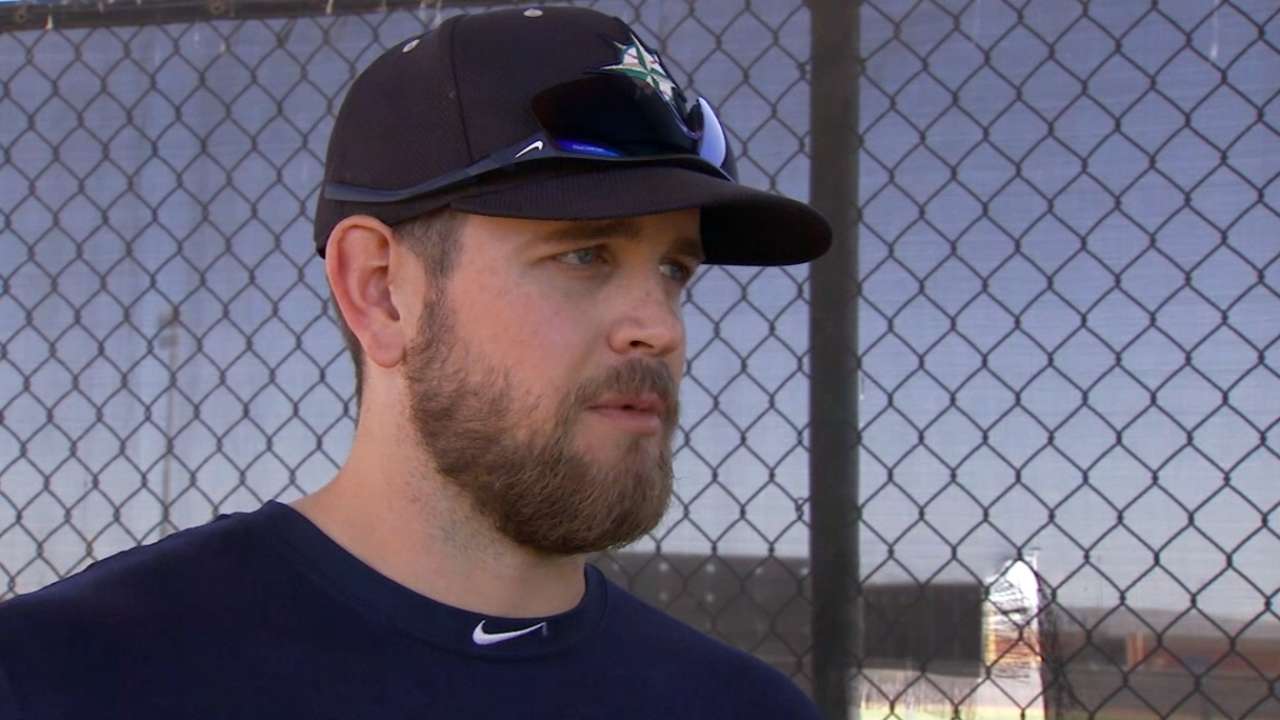 PEORIA, Ariz. -- Mariners left-hander James Paxton saw his first game action of the spring Tuesday in a simulated game at the Peoria Sports Complex.
Paxton tossed three innings and 31 pitches against Minor League hitters as he works his way back from a bruised forearm sustained last month.
"It was great to be back on the mound," said Paxton, who expects to pitch again in a game in five days. "It was different being out there with with players behind me, making plays, but it was fun to get back out there and have that feeling again."
The 26-year-old left-hander used all of his pitches in the sim game -- in which Minor Leaguer Danny Hultzen and relievers Tom Wilhelmsen and Fernando Rodney also pitched -- allowing four hits and a run while experiencing no issues with his arm.
"I was throwing some curveballs and cutters for strikes, moving the fastball around a little bit," Paxton said. "Left a couple in the middle, threw some OK changeups. Left one up and then I threw one for a strike when I was trying to get it down in the dirt.
"But I have some time to tighten those things up and get ready to go."
Paxton went 6-4 with a 3.04 ERA in 13 starts last season and figures to be a key part of Seattle's rotation plans this season.
Despite his delayed start to Spring Training, Paxton insists he's on track to break camp with the rest of his teammates.
"I'll be ready," he said. "Absolutely."
Chad Thornburg is a reporter for MLB.com. This story was not subject to the approval of Major League Baseball or its clubs.