Danish may miss up to a week of action after scare
Tests show no structural damage to arm, elbow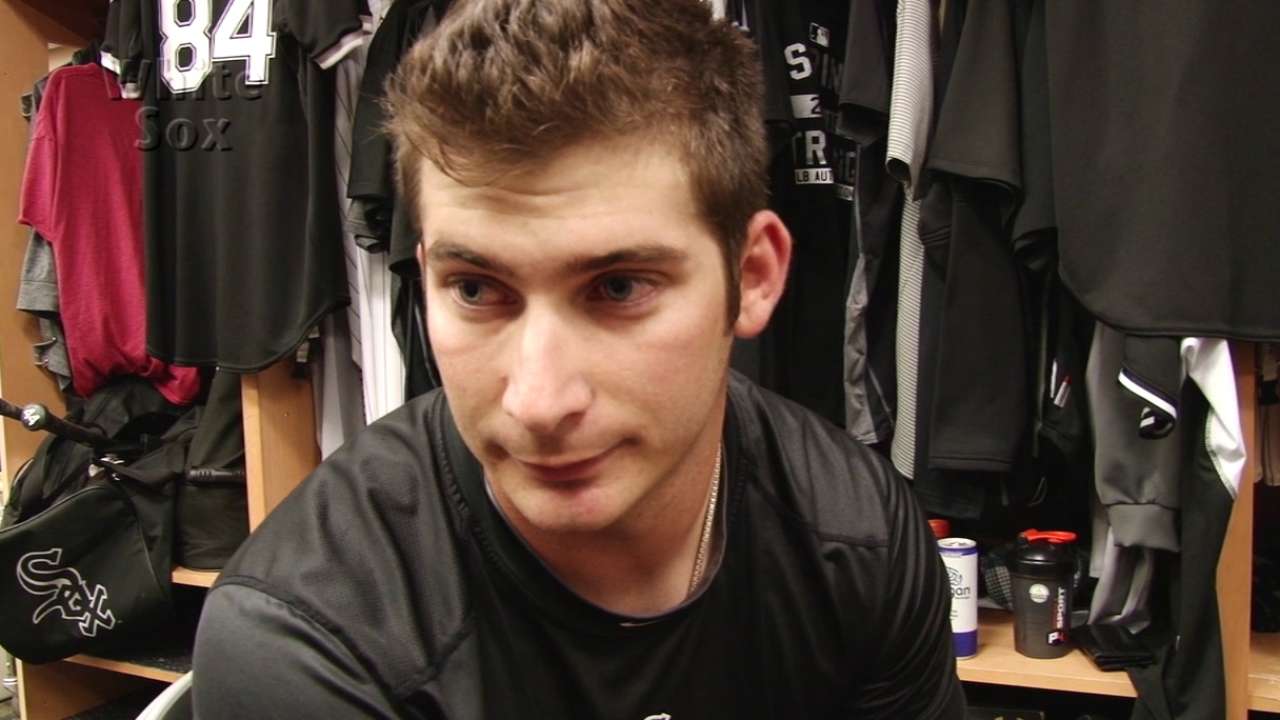 GLENDALE, Ariz. -- White Sox right-hander Tyler Danish could miss up to a week with a bruised right triceps, but tests revealed no structural damage to his throwing arm and elbow.
Danish, the club's No. 7 prospect, according to MLB.com, was struck by a sharp line drive off the bat of Arizona's David Peralta in the seventh inning on Monday. A day later, the marks left by the seams of the baseball were still visible on Danish's upper arm, an inch or two above the elbow.
"I was very lucky, very lucky, to not take it right off the elbow," said Danish, who added that he'd never been hit by a line drive at any level.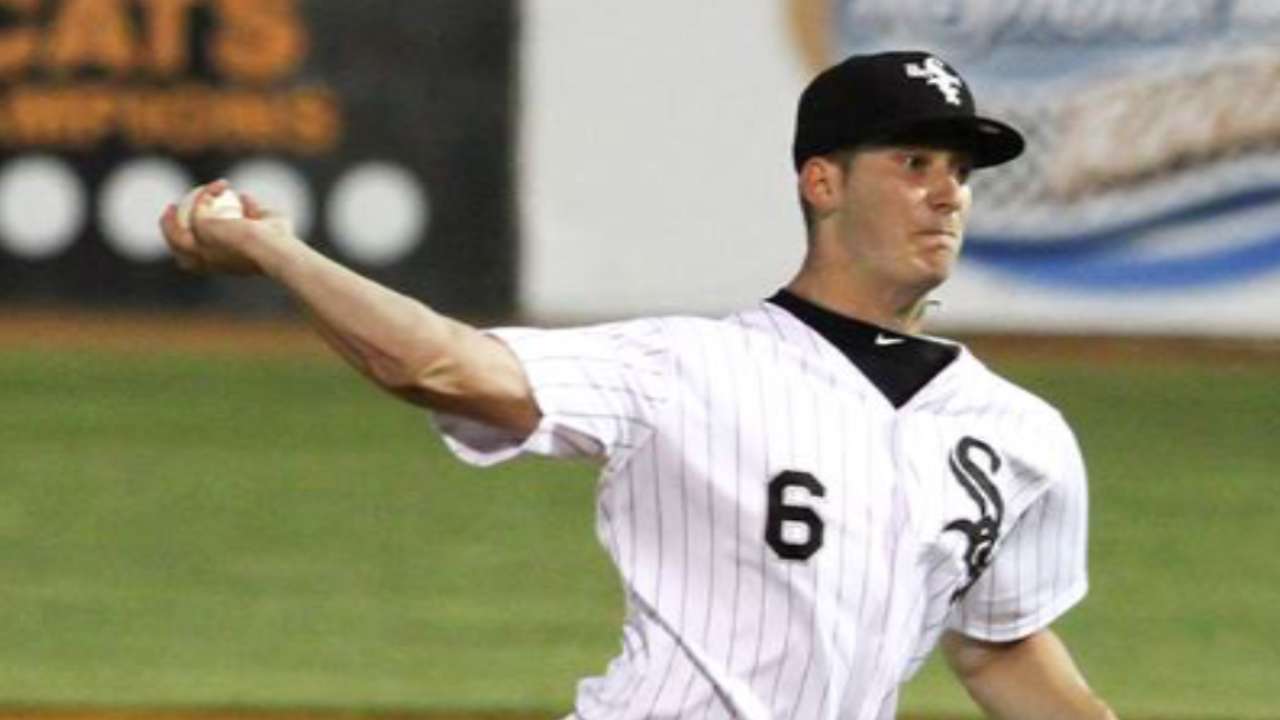 Danish was at the White Sox training facility early Tuesday morning to receive several hours of treatment on the injury. He said part of his arm went numb, but he regained feeling and movement relatively quickly. A day later, it was only "a little sore."
The exact timetable for Danish's return depends on when the swelling subsides, but he shouldn't be sidelined for more than a week.
For Danish, who had thrown two hitless innings up to that point, the biggest disappointment was that he didn't get the chance to finish a third frame.
"That was the best I've thrown the ball all spring," Danish said. "I think I threw 15 pitches in two good innings. That's what I ask for. Six outs in 15 pitches, I can't complain at all. I did a great job of staying on top of the ball and throwing the ball downhill with some sink. Yesterday, I was very pleased, and I was a little upset I got hit because I wanted to finish the third inning."
AJ Cassavell is a reporter for MLB.com. Follow him on Twitter @ajcassavell. This story was not subject to the approval of Major League Baseball or its clubs.