Miller shows mettle in impressive outing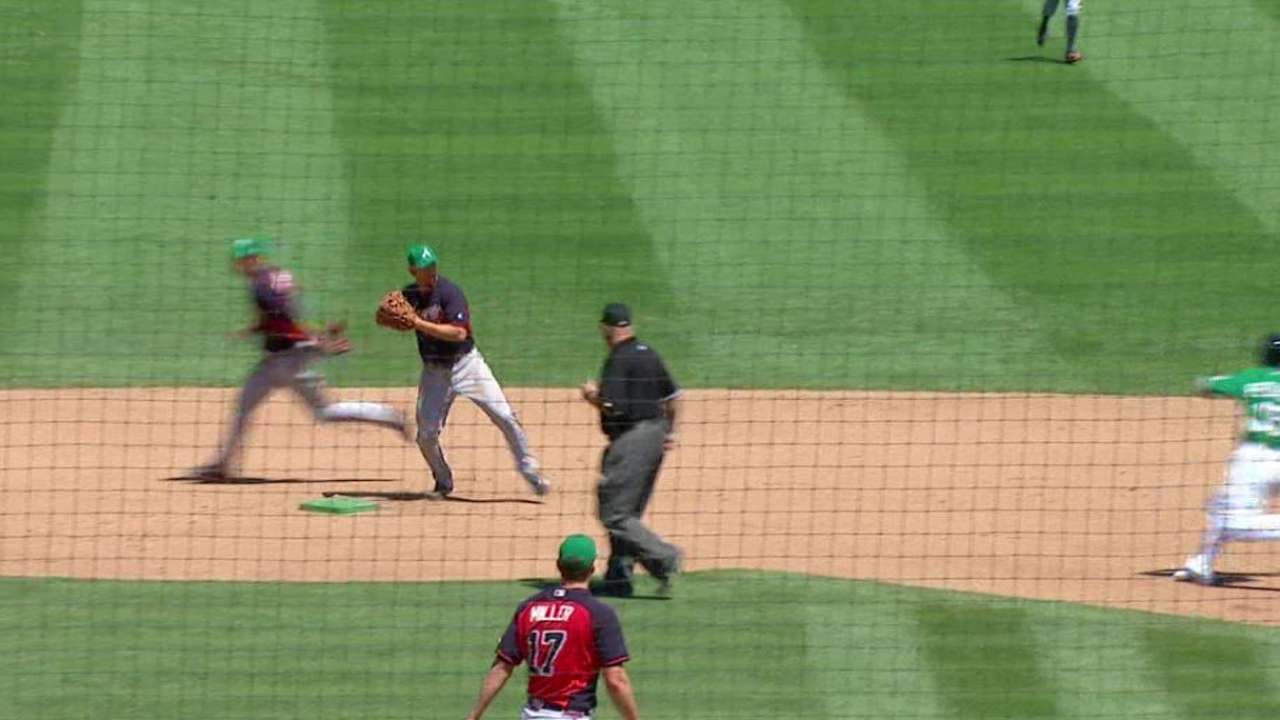 FORT MYERS, Fla. -- During the course of his scoreless outing against the Red Sox on Tuesday afternoon, Shelby Miller bent several times. But he didn't break.
Despite allowing four hits and two walks to go along with three strikeouts in a 62-pitch effort (37 for strikes), Miller escaped serious damage as the Braves turned three double plays -- with second baseman Jace Peterson factoring in each of them -- in his four innings of work.
"He's a scrappy little player," said Miller of Peterson. "I like how he plays. He puts a ton of effort into the game, which is what you want to see, and he's definitely making a name for himself."
Peterson tagged out Pablo Sandoval on a strikeout/throwout to end the first, and started a pair of nifty, 4-6-3 double plays to finish the third and fourth, respectively.
"They were both sinkers, just trying to get something on the ground," said Miller. "Those two middle infielders [Peterson and shortstop Andrelton Simmons] have quick hands. If you get anything toward them, they have a great chance of turning a double play."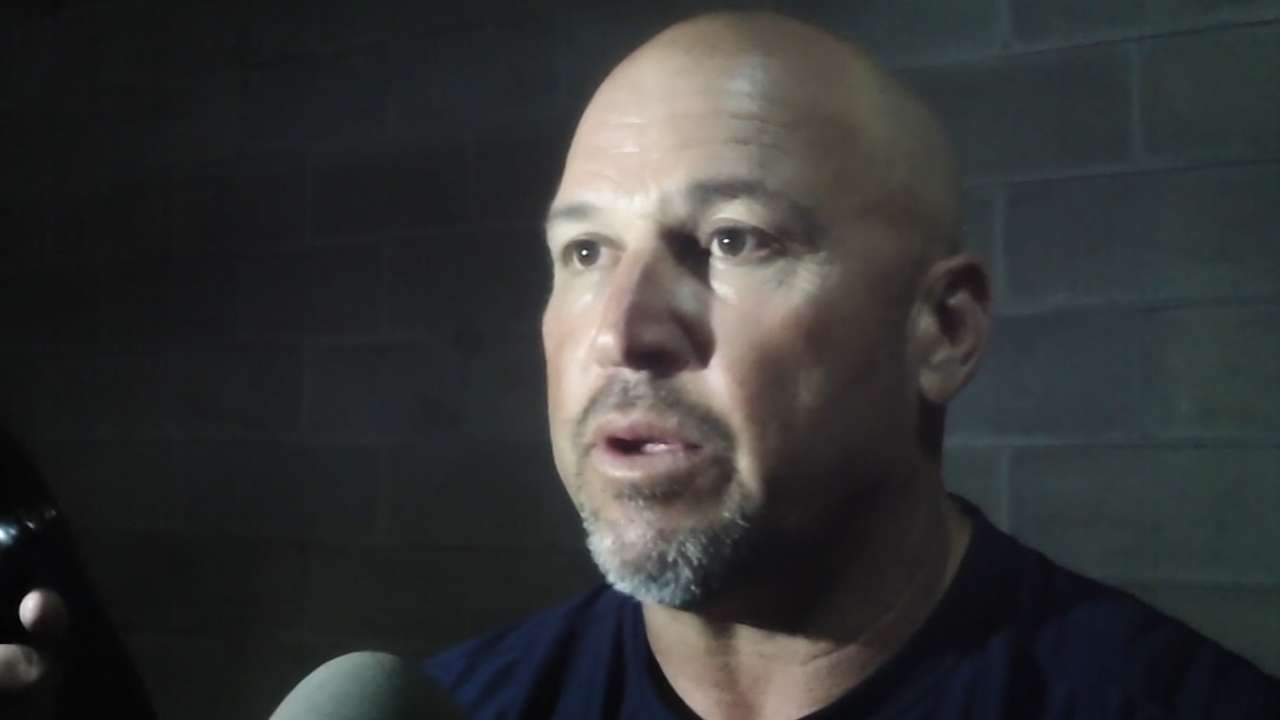 Miller's fastball, which topped out at 95 mph, sat consistently at 93. Perhaps most impressively, the 24-year-old right-hander recorded his three strikeouts on three different pitches. He fanned Hanley Ramirez on a fastball in the first, and then punched out Allen Craig with a curveball before getting Xander Bogaerts with a cutter in consecutive at-bats to close out the third.
"Today we fell behind on some hitters' counts, but then got back into pitchers' counts, which was good," said Miller. "I threw more pitches than I wanted to, obviously got into some deeper counts, but at the end of the day, I felt good."
Miller has now pitched effectively in two consecutive starts after enduring a rocky Grapefruit League opener against Detroit.
"The first one was a little rough. First start, you can't go out there expecting to go three scoreless [innings]. You're going to have some rough outings and you're going to have some good ones.
"The biggest thing is to learn from the bad ones and the good ones. That's part of the game of baseball. That's part of pitching, and that's what I've been trying to do."
Miller concedes that nerves may have contributed to his subpar spring debut.
"Your adrenalin's rushing. You don't want to say you're nervous -- we were made to play this game -- but there were butterflies out there," he said.
And what does one of the newest Braves think of the upcoming season?
"I'm excited about it. I think we got a great team, and I don't say that just to say it. We've got veterans that are great in the clubhouse and it's good to have that kind of presence.
"Hopefully, we win a lot of games. We've got a lot of talent and a lot of heart on this club, for sure."
Michael Kolligian is a contributor to MLB.com. This story was not subject to the approval of Major League Baseball or its clubs.