Buchholz gaining renewed confidence in changeup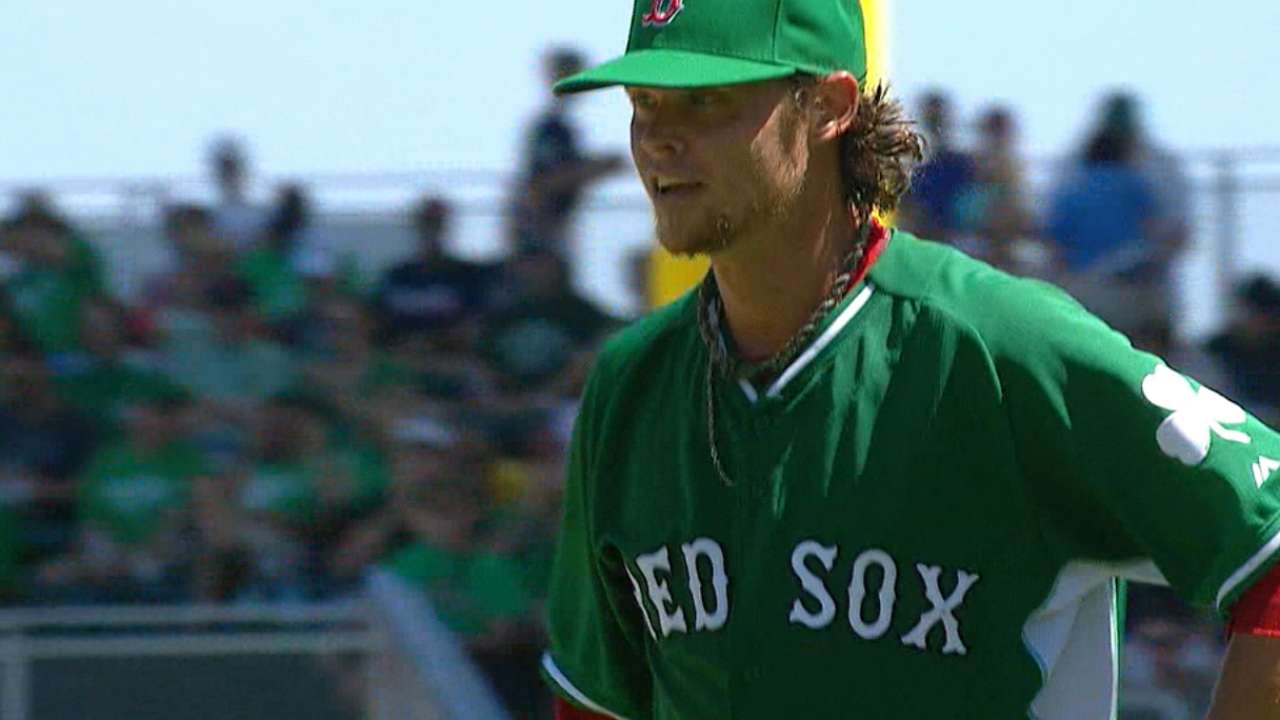 FORT MYERS, Fla. -- When the 2014 season began, Clay Buchholz didn't feel comfortable throwing his offspeed pitches, which was likely a contributing factor to a rough start in which he posted a 6.66 ERA in April and 7.40 ERA in May.
If Buchholz can maintain what he did on Tuesday, he won't have that problem in 2015. The right-hander surrendered four runs on five hits over four innings in his start against the Braves at JetBlue Park, but far more importantly, his curveball, and especially his changeup, were working.
"Today it was probably the best changeup I've had since 2013 on a consistent basis," Buchholz said. "That and the curveball, just about all my offspeed pitches, were where I wanted them to be."
In 2013, Buchholz went 12-1 with a 1.74 ERA over 16 starts but missed much of the last four months with shoulder bursitis. The 30-year-old fell to 8-11 with a 5.34 ERA over 28 outings last year.
This spring, Buchholz has racked up 12 strikeouts and walked only two batters through 10 innings. His fastball command was good enough in his first two starts that he began to focus on getting a feel for his changeup during bullpen sessions.
It seemed to pay off on Tuesday. The Braves took advantage of some poorly spotted fastballs, smacking three doubles, but Buchholz used offspeed pitches to pick up five of his six strikeouts.
"I thought Clay threw a number of good curveballs, a number of good changeups," manager John Farrell said. "And the secondary stuff, those two pitches in particular, are focal points for us because it indicates how well he's executing his delivery, and I thought he did a good job of that today."
Now it's just a matter of carrying that progress into the regular season.
"A couple more times out, and then the real show starts," Buchholz said.
Andrew Simon is a reporter for MLB.com. Follow him on Twitter @AndrewSimonMLB. This story was not subject to the approval of Major League Baseball or its clubs.