Buchholz strikes out six in outing vs. Braves
Right-hander goes four innings; Craig connects on first home run of spring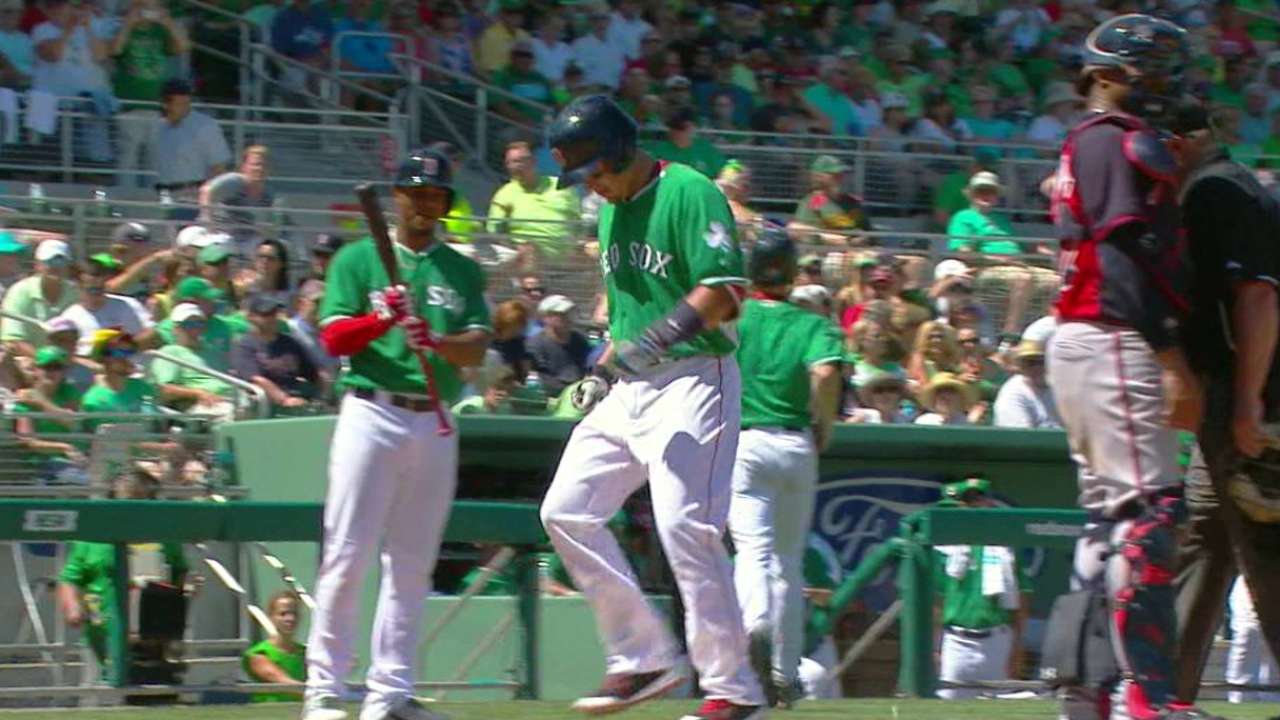 FORT MYERS, Fla. -- Christian Bethancourt stroked three hits, drove in two runs and threw out a basestealer to back a solid start from Shelby Miller as the Braves thumped the Red Sox, 11-3, on Tuesday afternoon at JetBlue Park. Clay Buchholz struck out six over four innings while Allen Craig connected on his first spring home run in the loss.
Bethancourt, Atlanta's 23-year-old catcher, ripped a double to the left-field wall with two outs in the first inning, scoring Jace Peterson for a 1-0 lead. Andrelton Simmons, who also collected three hits, followed with a single off Buchholz for the first of his three RBIs.
Three innings later, Bethancourt led off with a double to the wall in center and later scored on Joey Terdoslavich's sacrifice fly. Kelly Johnson then crushed a fly ball that hopped over the 420-foot sign in center for an RBI ground-rule double to make it 4-0.
Buchholz, in his third spring start, gave up plenty of hard contact while throwing 62 pitches over four innings and allowing four runs on five hits. But two of those runs were unearned, thanks to Dustin Pedroia's fourth-inning throwing error. Buchholz also racked up six strikeouts without issuing a walk.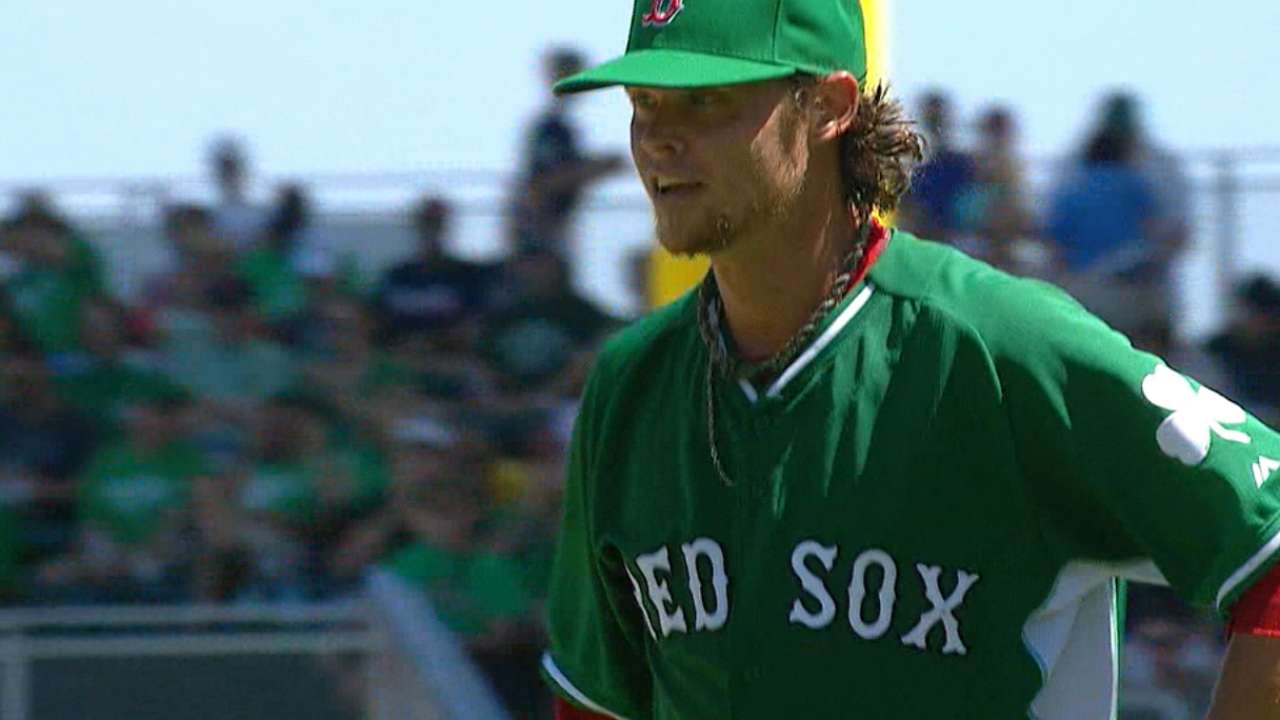 Miller, also pitching for the third time, dealt with at least one baserunner in each of his four frames but escaped without damage. He faced runners at the corners with one out in the first, when a rocket from Bethancourt nailed Pablo Sandoval at second on strike three to Hanley Ramirez.
"I feel good," Miller said. "My stuff still needs to get there -- it's not as sharp as it can be, but at the same time, my arm feels good. I've got a good idea of what we need to do going forward."
Miller also benefited from a pair of ground-ball double plays and Terdoslavich throwing out Mike Napoli from left field as he tried to stretch a single into a double. The right-hander finished with four hits and two walks allowed, striking out three and throwing 62 pitches.
Bethancourt and Simmons added RBI singles in the fifth inning off reliever Matt Barnes, but Allen Craig broke up the Braves' shutout with his first homer of the spring, an opposite-field solo shot off Brandon Cunniff. Atlanta extended its lead with a four-run sixth, highlighted by Eric Young Jr.'s three-run triple off Brandon Workman.
Up next: The Red Sox host their Spring Training neighbors, the Twins, as they play their third straight game at JetBlue Park on Wednesday at 1:05 p.m. ET. Right-hander Rick Porcello, in his third start of the spring, will start for Boston opposite Ervin Santana. Porcello has allowed three runs (two earned) over six innings while striking out five for his new club.
Andrew Simon is a reporter for MLB.com. Follow him on Twitter @AndrewSimonMLB. This story was not subject to the approval of Major League Baseball or its clubs.