Olmos resumes throwing after shoulder setback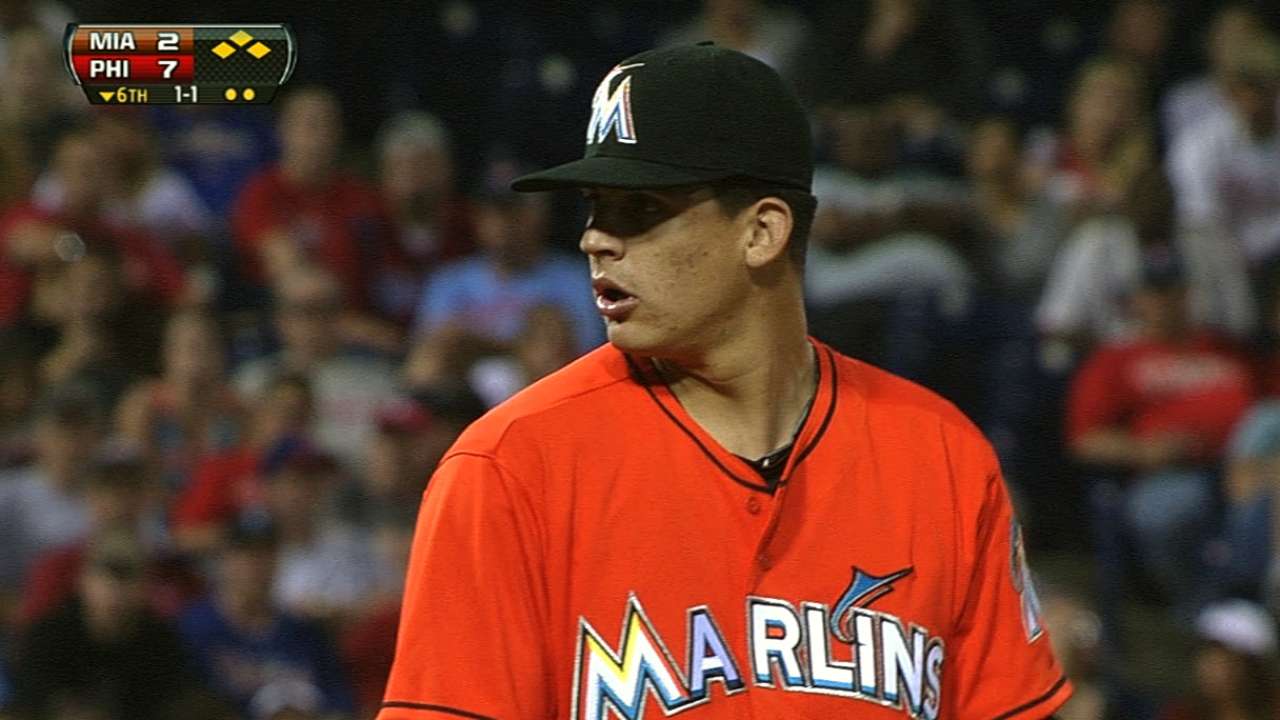 PEORIA, Ariz. -- For the first time since he was sidelined with a left shoulder impingement this winter, reliever Edgar Olmos was back on the field throwing.
Olmos threw on flat ground from 60 feet Monday and plans to extend the distance to 75 feet when he throws again Wednesday. He said he expects to be game-ready by the time the Mariners open the season against the Angels on April 6.
"I should be able to hurry up and skedaddle and break [spring camp] with the team," Olmos said.
The 24-year-old made his Major League debut in 2013 for the Marlins, appearing in five games. He posted a 4.06 ERA with a 2.00 strikeout/walk ratio through 51 games (77 2/3 innings) with Triple-A New Orleans and Double-A Jacksonville last year, before joining the Mariners in the offseason.
Olmos was claimed on waivers by the Rangers last month, but he soon returned to Seattle when the transaction was reversed due to the shoulder issue.
"It's a setback, but as long as I'm healthy, I know that I'll be able to compete with the best of them," Olmos said. "That's my main focus right now, is just getting healthy, so I'm not really worried about when and where. Just get healthy and get after it."
• The Mariners optioned right-handed reliever Mayckol Guaipe to Triple-A Tacoma on Tuesday, bringing the camp total down to 50 players -- 36 on the roster and 14 non-roster invitees.
The 24-year-old from Venezuela was 1-3 with 12 saves and a 2.89 ERA through 40 relief appearances with Double-A Jackson in 2014. Guaipe, who is ranked as the Mariners' 24th-best prospect by MLBPipeline.com, signed with the club in 2006 as an undrafted international free agent.
Chad Thornburg is a reporter for MLB.com. This story was not subject to the approval of Major League Baseball or its clubs.