White Sox bullpen setting up to lock games down
Duke, Robertson bring experience, leadership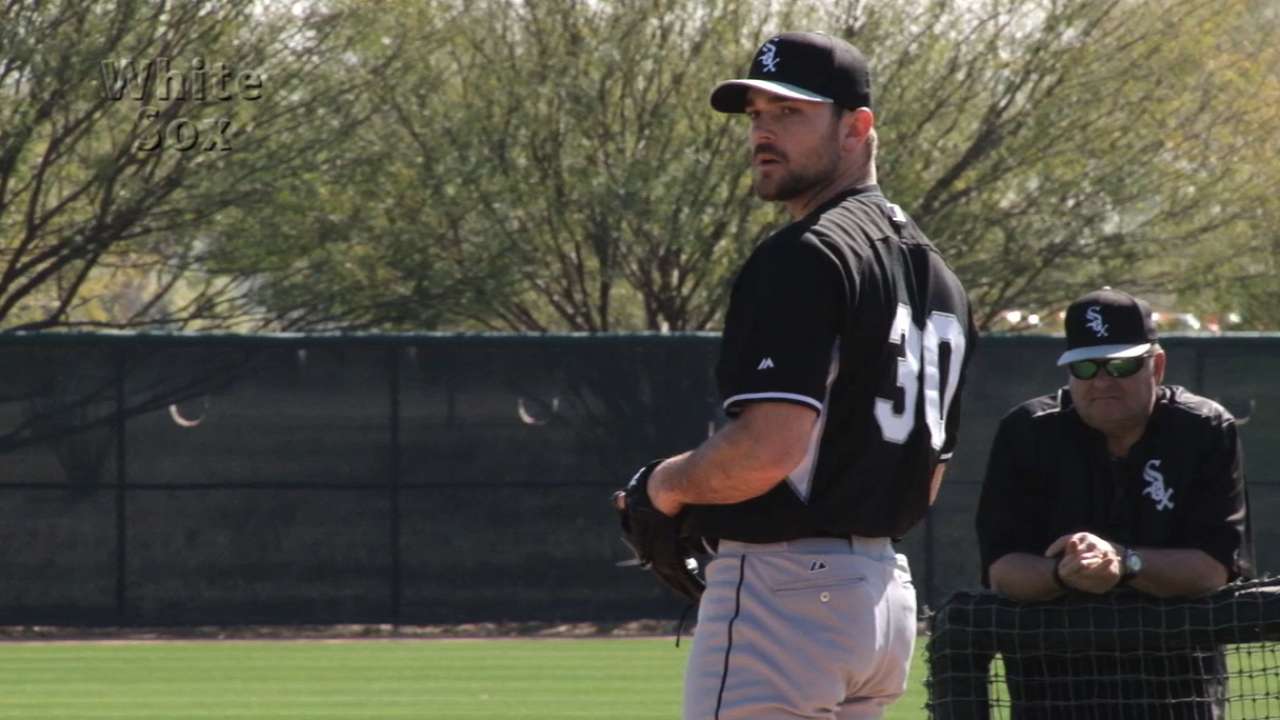 GLENDALE, Ariz. -- To say the White Sox bullpen has been a weakness in recent years would be an understatement.
The South Siders ranked 28th overall last season with a 4.38 bullpen ERA, and they've finished in the top 10 just once since 2006 -- a 10th-place finish five years ago. The last time the White Sox boasted a top-five bullpen, they captured the '05 World Series behind Bobby Jenks, Dustin Hermanson and Neal Cotts.
Not to say the 2015 White Sox relief corps is on par with the '05 edition. But compared with last season, the current group should be vastly improved. Chicago added an elite closer in David Robertson and a pair of proven left-handers in Zach Duke and Dan Jennings.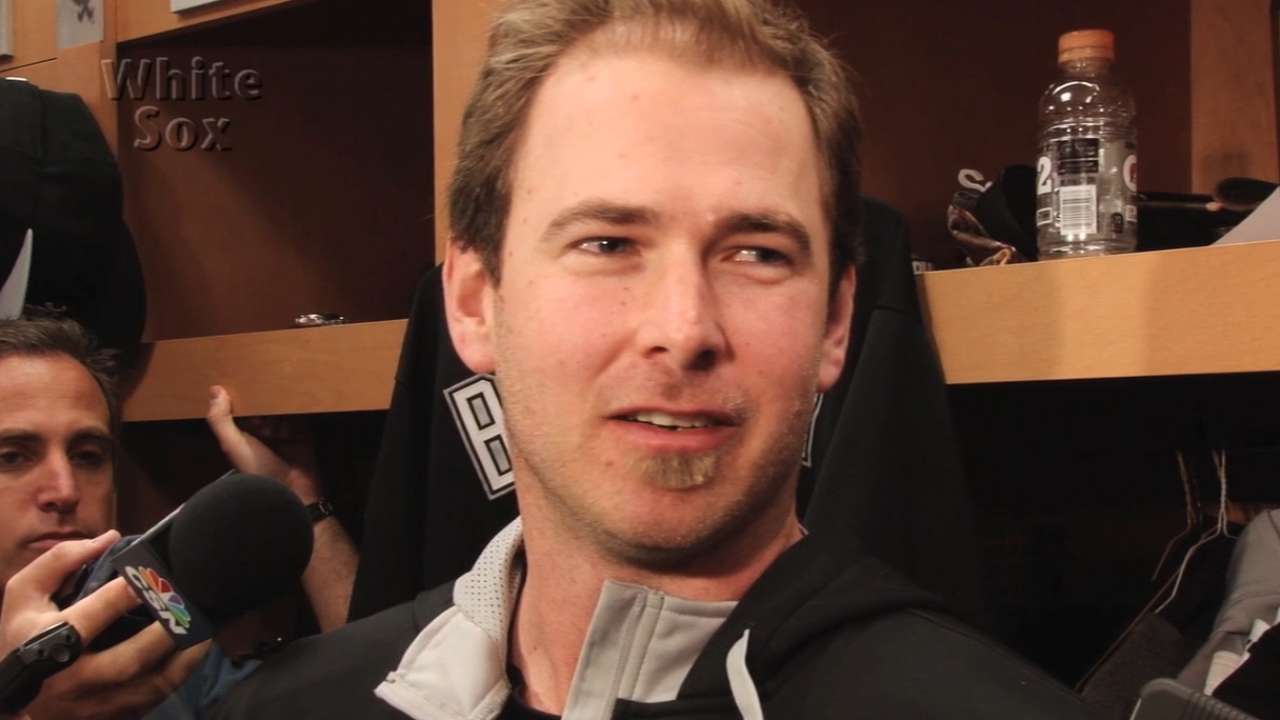 So after being a weakness of the club for so long, can the White Sox bullpen be a strength this season? Duke certainly thinks so.
"David's got the ninth on lock, and we don't have to worry about that," Duke said. "Leading up to that, I think there's a lot of pieces we can mix and match with. We can really do matchups how we want. It's a good feeling, really, to have useful pieces from both the left and right sides."
With three weeks to go until Opening Day, manager Robin Ventura still has decisions to make, but they're bound to be tougher than usual.
"You look at roster spots, there's not enough for all of them," Ventura said. "At some point, you're going to take the best ones when you leave here. And I feel like depth-wise, it's a lot better than it's been."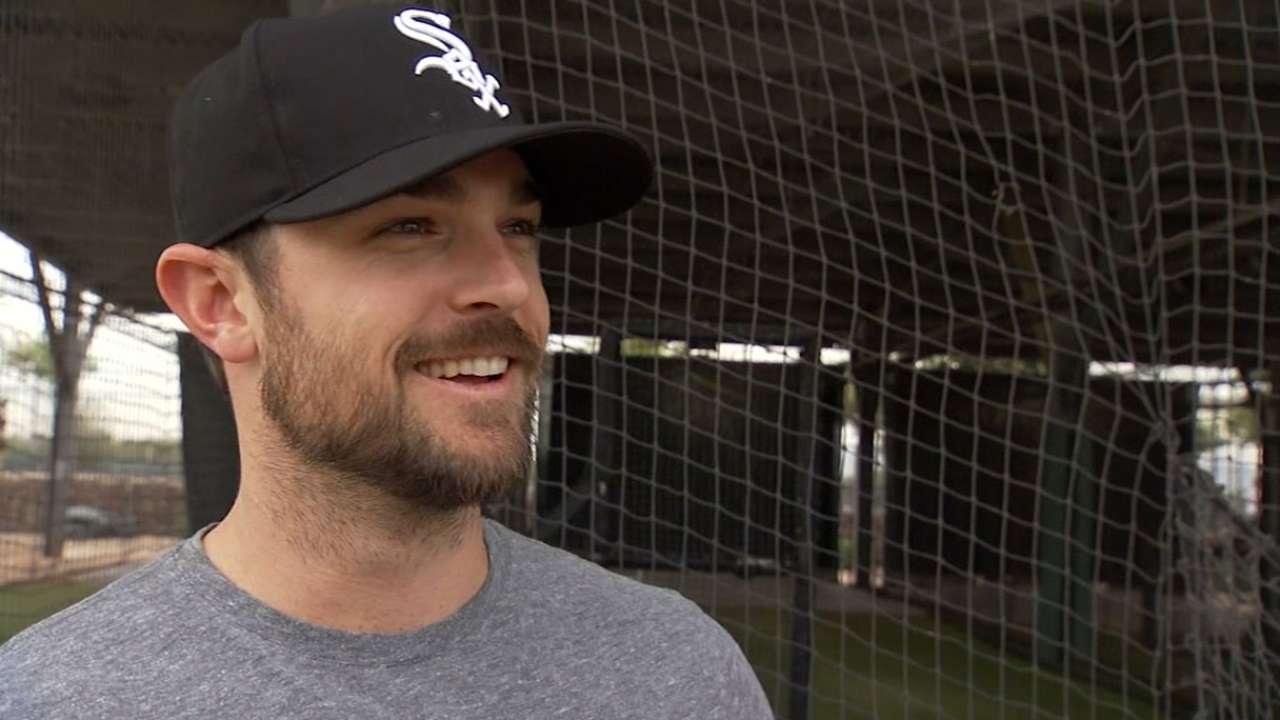 The Robertson signing -- for four years and $46 million -- drew all the headlines. But more than anything, Ventura stressed how important the new depth will be. By signing Robertson and Duke, it should allow pitchers like Jake Petricka and Daniel Webb to slot into their proper roles, earlier in the game.
For Robertson, who pitched in some very deep bullpens with the Yankees, the wealth of options is far more important to a team's late-inning success than having one elite closer.
"In a bullpen, the biggest key is being able to feed off of each other," Robertson said. "You want the first guy coming in the game to know his role and do really well, and then pass the ball to the next guy. Keep the chain moving. That's how you win ballgames."
The contributions of Robertson and Duke will first be measured on the field. But Ventura also sees the pair of veterans as a welcome presence in the clubhouse for the 25-year-old Webb and the 26-year-old Petricka.
"When you have veteran guys like that, who have been through it and understand the different roles and what could come up, it makes it easier for me," Ventura said. "They understand how it's all going to work out there."
AJ Cassavell is a reporter for MLB.com. Follow him on Twitter @ajcassavell. This story was not subject to the approval of Major League Baseball or its clubs.