Gomes enjoys brief reunion with old friends on Sox
Veteran outfielder ready to help Braves after contributing to Boston's 2013 title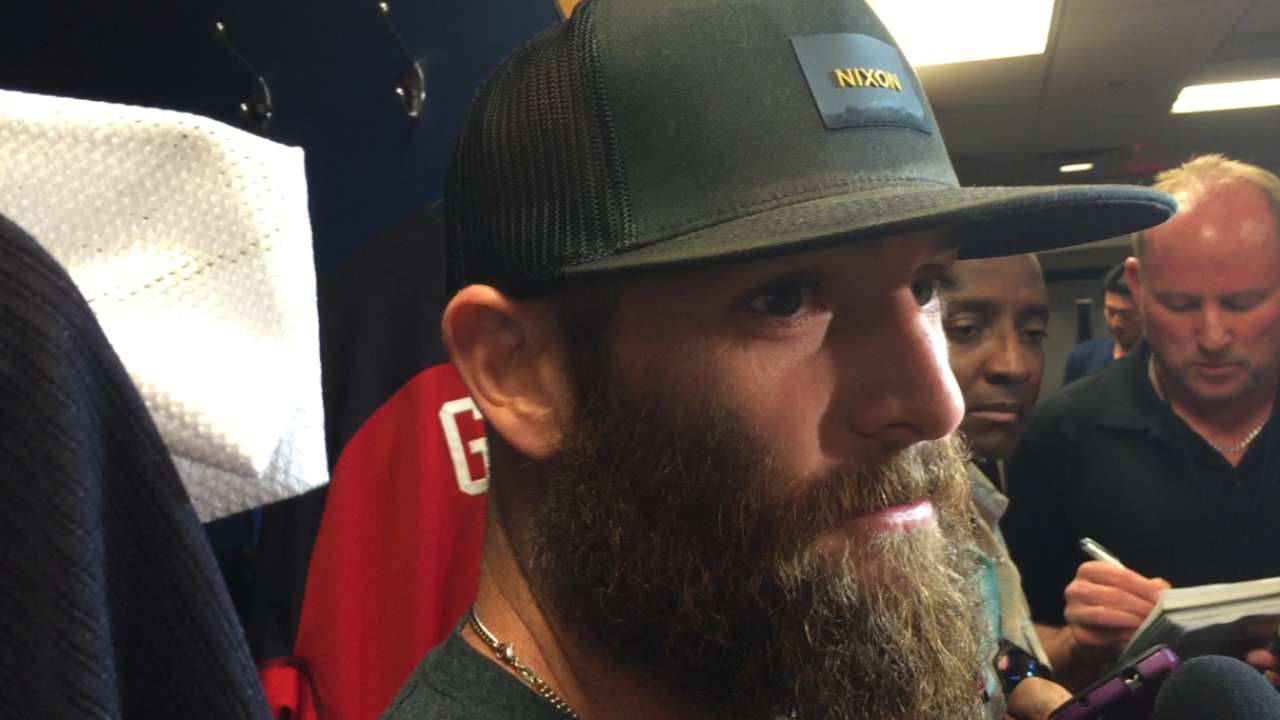 FORT MYERS, Fla. -- When Jonny Gomes learned that he would be making the trip to JetBlue Park on Tuesday for the Braves' afternoon matchup with the Boston Red Sox, he couldn't help but smile.
For the first time since being traded from Boston last July, Gomes would get a chance to see many of the players who formed the "special bond" that helped propel the Red Sox to the 2013 World Series championship, and say hello.
And goodbye.
"I'd say the one thing is that when I got traded, it happened on an off-day, so I didn't have the opportunity to say goodbye to anyone," said Gomes moments before taking the field for pregame warmups. "As tight as we all were, it was tough."
"It'll be kind of nice to see these guys, give them a handshake and a hug."
With Tuesday's matchup being the only time this spring that the Braves were scheduled to visit "Fenway South", was it a coincidence that Gomes was one of a select few veterans aboard the bus when it rolled out of Orlando?
"I didn't specifically ask to come on this one, but with that being said, I've never dodged a trip," Gomes said. "I'm not the veteran that says, 'I'm not going here, I'm not going there'. I was scheduled to go."
Gomes, who received a rousing ovation from the sellout crowd as he stepped to the plate in the first inning, offered that Braves manager Fredi Gonzalez may have had a reunion in mind when he made out the day's roster.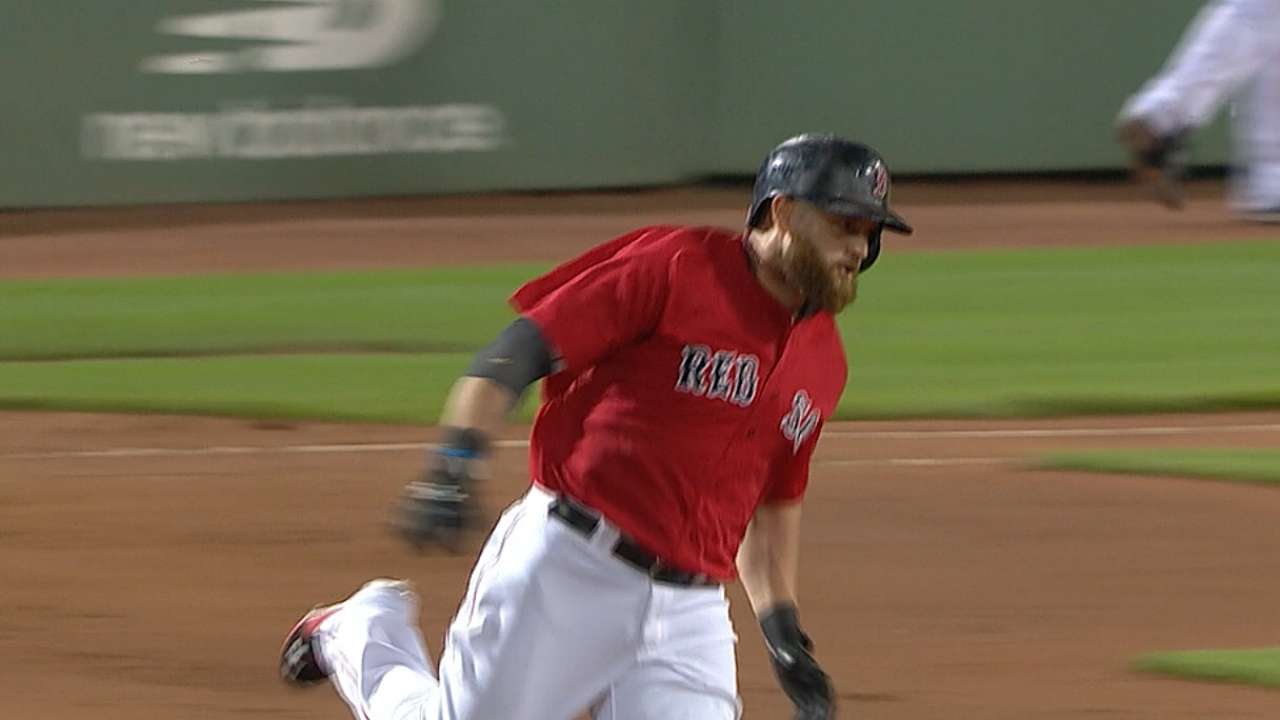 "Maybe he thought I'd like to come down and check out the boys, but at the end of the day I'm trying to win," Gomes said. "Once 1 o'clock hits, it's straight business and I'm trying to get that 'W' any way possible."
With Gomes having been to the postseason in four of the past five years, the Braves are hoping that the 13-year veteran will help the team notch enough "W's" this year to make it five of six.
"Maybe it's just a horseshoe that I carry around, or maybe there are some other things that count."
Like leadership. Gomes, who is universally regarded as one of baseball's most powerful clubhouse presences, sees the leadership role as a give-and-take process. First you witness it, he says, and then you provide it.
"I was so grateful to the veterans that I came up with back in the old Devil Ray days," he said of his early years in Tampa Bay.
"People forget about that team and how many veterans played there -- Fred McGriff, Wade Boggs, Tino Martinez ... I was lucky to be under some awesome guys; I was grateful to be under them and now I try to give their wisdom back."
And what does he think of the Braves' playoff chances his year?
"I'm excited," he said. "I'm excited."
Michael Kolligian is a contributor to MLB.com. This story was not subject to the approval of Major League Baseball or its clubs.