MLB.com Columnist
Richard Justice
Healthy, confident Votto expects return to form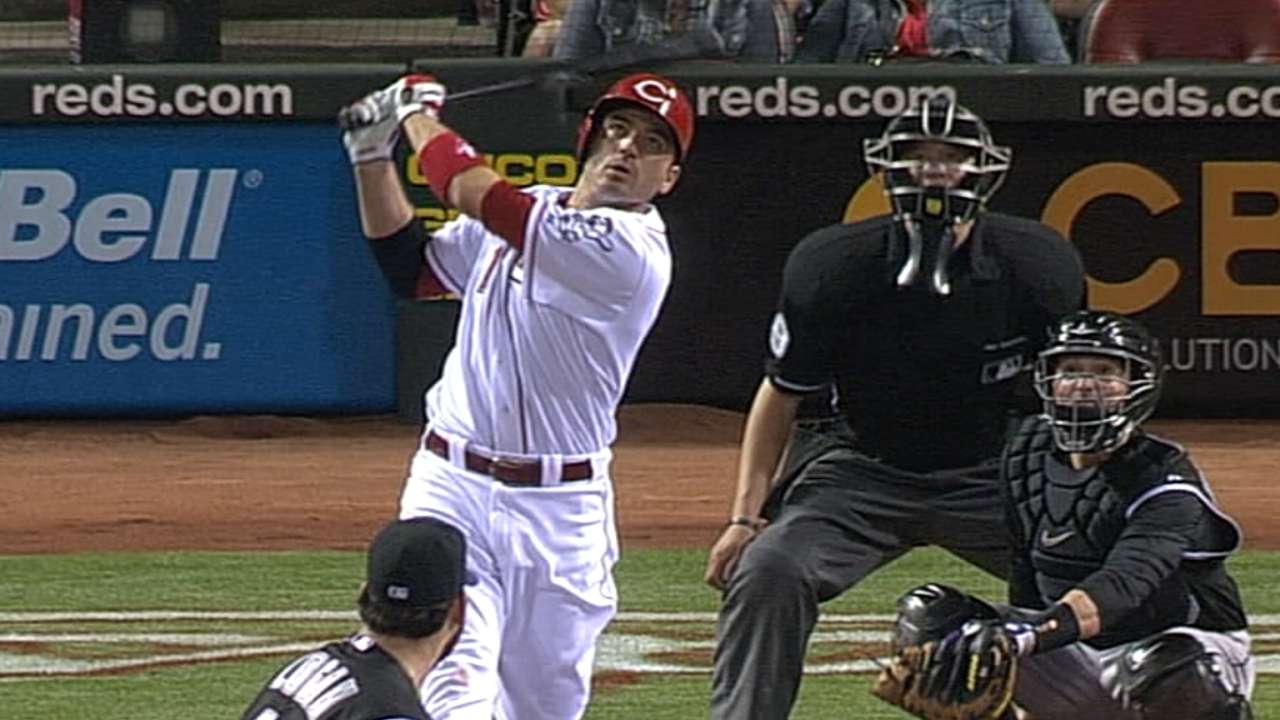 GOODYEAR, Ariz. -- He feels good. He feels confident. Little by little, he's finding he can do the things he usually has done better than almost anyone. In other words, he's feeling like Joey Votto again.
"I feel like I can perform like myself," Votto said. "I have very high expectations."
Everything the Cincinnati Reds hope to accomplish in 2015 begins right here, with a healthy Votto at first base and in the middle of their lineup. Until last season, it was impossible to have a conversation about baseball's best players without including him.
This Spring Training is about getting Votto back to that place after a 2014 season in which he missed 99 games with a pulled muscle near his left knee. That injury was so debilitating that it got into his head and sapped him of his confidence, prompting him to wonder if his best days had come and gone?
"I didn't lose a lot of confidence with my skills," Votto said. "I did, however, have a great deal of concern that I wasn't going to be able to tap into my skills because of the injury. It does a number on you."
None of baseball's really elite players has been as subject to as much idiotic criticism as Votto in recent years. First, there was the notion he needed to be more aggressive at the plate, that he needed to stop drawing walks and start hitting home runs.
Yes, some people actually thought Votto would be more productive if he swung at more bad pitches and made more outs. If you take a moment to think through the logic of that criticism, your head might explode.
And then last season, it got worse when there was the implication from some that Votto should attempt to play through his injury, that he lacked toughness. Never mind that he did attempt to play hurt. He returned from one stay on the disabled list to play 23 games. He didn't homer once in 84 at-bats and was a shadow of the player he'd previous been.
As Votto's batting average plummeted, he met with the Reds and decided to remove himself from the lineup until he was healthy. He didn't appear in another game.
"I'd gone from being one of the better players to clearly the worst player on the field on a daily basis," Votto said. "I wasn't helping the team on the base paths or defensively. I was certainly not helping the team with the bat. I had a very competitive April, and after that, it was awful. You can't keep running a guy out there who is the worst option on the field."
Votto's only 31 years old, and so both he and the Reds believe he has more great seasons left in him. As a reminder, here is who he was during his first six full seasons in the Majors (2008-13): He led the National League in OPS, OBP, doubles and walks, was second in batting average, fifth in RBIs and sixth in home runs.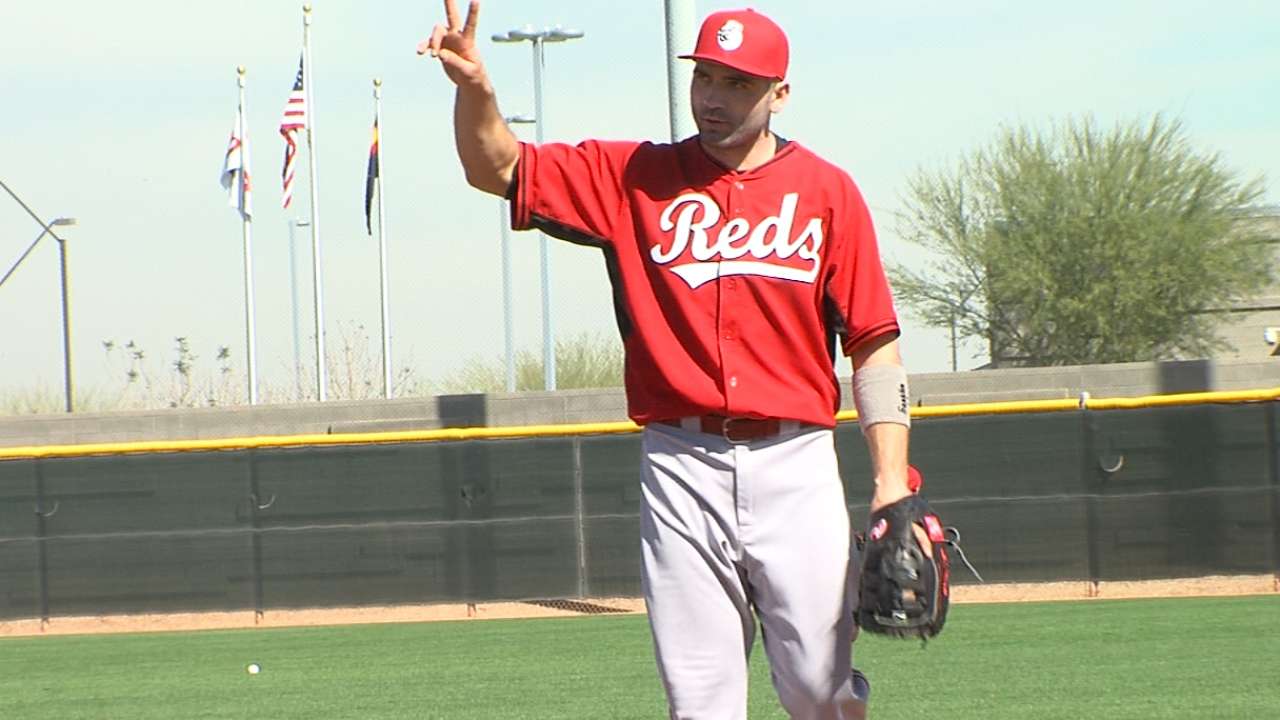 Votto was a four-time All-Star, and in 2010, he won the NL Most Valuable Player Award. He was good enough to get a 10-year, $225 million contract that runs through 2023.
Votto learned that a big contract changes everything, that it means nothing he ever does will be enough for some. Beyond his obvious physical skills, he's also blessed with an inner toughness and the ability to assess himself apart from the noise.
"I know how to evaluate success," Votto said. "And I'm not concerned with what people say as long as I think I'm doing the right thing, and more importantly, I'm performing at a high level. I talked to [Cardinals outfielder] Matt Holliday, and we were talking about the pressure we feel after signing big contracts and how obligated we feel to the team, to the fans and how it'll keep us at night and add to our life stress. Obviously, it does.
"It's also how determined we become. A lot of people think you just rest on your laurels. He and I were talking about how it has made us that much more focused, that much more determined. That's something I think about it. He and I were talking about finding ways to always keep yourself at that high, high chip-on-your-shoulder level."
And so, this season begins with Votto aiming high, hoping to reestablish himself as a guy who can help carry the Reds back to the postseason, but also as a guy who can be again part of those "Best Player in the Game" conversations.
"I think about Miguel Cabrera and Mike Trout and Paul Goldschmidt," Votto said. "Those guys are my competition. I think about finishing years off and being better than them. I have to do everything to be that. Driving in runs is part of that. Hitting home runs, doubles, taking my walks, having a high average. All those things are part of that.
"When I've gone through stretches where I was too passive for people's concerns, all I can think about is how I can be the best me to compete with those guys. When I've been healthy, I've been able to do everything. Drive the ball and be a patient hitter. Hit for average and drive in runs. Hopefully, that comes back again."
Richard Justice is a columnist for MLB.com. Read his blog, Justice4U. This story was not subject to the approval of Major League Baseball or its clubs.